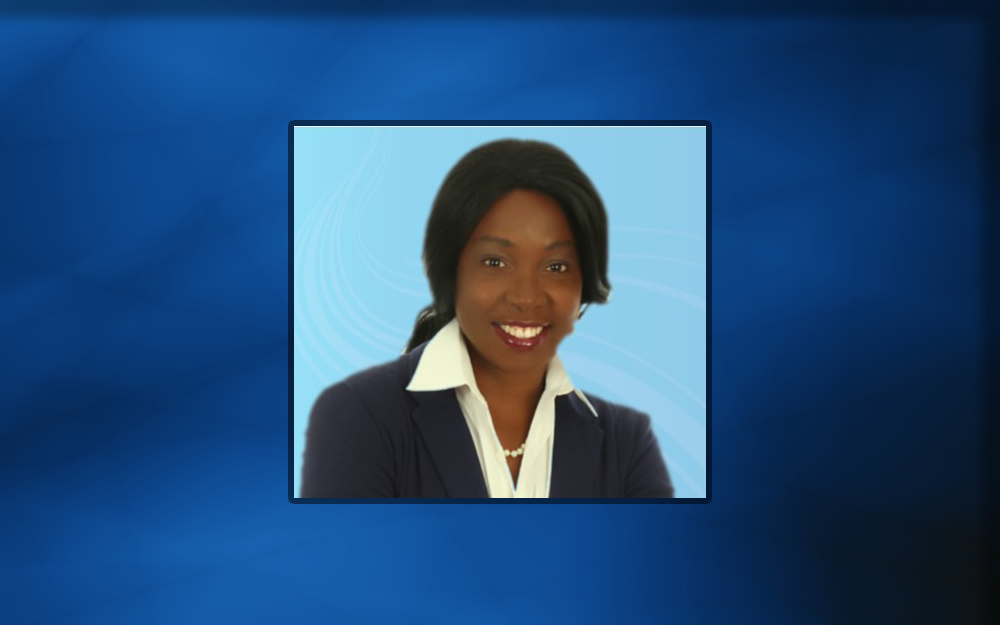 More than 300 candidates are running for the 160 seats in the Florida House and Senate. And, try as we will, FloridaPolitics.com won't be able to interview them all.
So we are asking every candidate, including incumbents, to complete a questionnaire we believe offers an interesting, albeit thumbnail, sketch of who they are and why they are running. If you are a candidate and would like to complete the questionnaire, please email [email protected].
Today's candidate spotlight features Tinu Peña, a Democrat running for House District 86, which covers Palm Beach County and towns of Wellington, Royal Palm Beach and Loxahatchee Groves.
Here is Peña in her own words:
Significant other? Kids?
Divorced. I am a working mother of two children, both attending public schools. My son, the oldest, currently attends the local state college and plans on transferring to the University of Central Florida. My daughter is a sophomore in the International Baccalaureate program at the local community high school.
Education background?
I graduated high from Wesley Girls High School, Lagos, Nigeria and continued my higher education at the University of Toledo in Ohio where I later on transferred to Cochise College in Arizona.
I joined the military from Arizona and completed basic training at Fort Jackson, South Carolina and attended advanced individual training (AIT) at Redstone Arsenal in Huntsville, Alabama to become a Tow/Dragon Missile Specialist. I would attend the Noncommissioned Officer Academy at Schofield Barracks, Hawaii to attain my rank as a sergeant.
Furthering my education, I graduated with my first associate degree in Computer Science from Chaminade University in Hawaii while in the military. After my tour in service, I would relocate to Florida, where I pursued and graduated with my second associate degree in architecture from Palm Beach State College, as a nontraditional student while working full time and taking care of my family,
In 2005, I graduated with my bachelor's degree in civil engineering from Florida Atlantic University while raising my children and working part time. In 2013, I would graduate with my master's degree in project management from Boston University while I worked full time and raised my children.
Professional background?
After completing my tour in the military, I have for the past 14 years worked solely in the civil engineering industry focusing on land development and sustainable design areas. I currently run my own small engineering design company in Palm Beach County.
What was your first job?
My first job was at McDonald's; I was a college student putting myself through school.
In 25 words or less, why are you running for office?
To ensure that District 86 has an all-inclusive leader that would be the voice for all the distinctive constituents and communities that make up the district.
Did you speak with anybody in your political party before deciding on running? Receive any encouragement? From whom?
I had already expressed my interest in running for the seat to a few key individuals in the local party, after I had spoken with my immediate and extended family members. I received encouragement, but concern was expressed about the possible difficult nature the race might pose.
Who do you count on for advice?
I have a circle of advisers who are public figures in the community that I consult with periodically and friends that have expertise in certain areas that I pick their brains for advice.
Who is your political consultant? Campaign manager?
Akindele Akinyemi is political strategist and Mohammed Abdallah functions as the campaign support coordinator.
Who was the first person to contribute to your campaign? Why did they donate?
Almost simultaneously, I received my official contributions from a neighbor — a teacher — and my siblings. My neighbor contributed because she was upset at the state of the public school system and treatment of teachers, while my siblings contributed because they wanted to support me in my political endeavor.
Why do people mistrust elected officials and what are you going to do about it?
There is a sense in the community that elected officials are self-focused rather than people-focused. That their goal is to advance their careers instead of doing what's in the best interest of the people.
What are 3 issues that you're running on? (You're not allowed to say education or "improving the schools")
While I recognize that most candidates state education as an issue that they would like to address — although you stated "you are not allowed to say education or improving the school" the fact of the matter is, education is the foundation to all other issues, be it the economy, job growth, understanding the ramifications of our actions on the environment — hence, it doesn't negate the fact that it is an issue. Nonetheless, I will oblige and list the following:
Job Growth — It is imperative to recognize that while Florida boasts of job growth, where exactly are the local and regional and state talents to fill the higher-wage-paying jobs? For proper growth to be actualized, we much put in place a mechanism that affords Floridians the opportunity to secure those higher-wage-paying jobs.
Environment — It is without a doubt that over the past few months concern over the state of the environment continues to be discussed — from the rapid algae growth to sea level rise. It would be prudent that the change in the ecological cycle be taken seriously and addressed in a proactive rather than reactive manner.
Health care — Medical bills are the No. 1 factor that bankrupts families. Providing access to affordable health care is a must right now. Health care is seen as available — not so much as accessible. People are hurting financially from medical expenses; we have to make health care accessibility a priority.
What is a "disruptive" issue (i.e., ride-sharing) you are interested in?
Disruptive issue is an issue that pre-empts any common or accepted issue. Autonomous vehicles is a fascinating concept that has become a reality in a small part of Florida. It will be interesting to see how this will revolutionize individual transportation in Florida.
What does your legislative district need from Tallahassee?
Our main concern right now is to ensure that the algae bloom issue is aggressively addressed in a timely manner.
Who was the best governor in Florida's modern history?
Looking at it from the time that I have resided in Florida and having to pick among those governors from 1999 to date — I will have to pick Gov. Charlie Crist. While I don't support all his policies, I do commend him for doing what a governor needed to, that is, putting the interest of the people before party when it came to the stimulus package in response to the Great Recession.
If you could amend the Florida Constitution, what would you change?
There are quite a number of antiquated laws on the books that needs to be addressed.
Are yard signs an important part of campaigning in your district?
While it provides visibility for the candidate, yard signs aren't as important as one would think. Based on my experience canvassing, voter contact is very important in my district — voters are surprised and appreciate when I knock on their door.
What's the first thing you read each morning?
I check my Facebook feeds and emails on my phone first thing in the morning.
Where do you get your political news?
Online from the local and national feeds on Facebook as well as email, Sayfie Review, Palm Beach Post, POLITICO, Florida Politics, Huffington Post, New York Times, to name a few.
Who do you think will be the next President of the United States?
Hillary Clinton.
60 Minutes or House of Cards?
Like both but I am a fan of House of Cards
Social media presence? Twitter handle?
Facebook: www.facebook.com/VotePena2016
Twitter: @PenaTinu
Instagram: www.instagram.com/tinupena/
LinkedIn: www.linkedin.com/in/tinupena
In 140 characters, what's a tweet that best describes your campaign message?
Let's move Florida Forward #VoteTinu #Tinu4HD86 #Vote4Tinu
Hobbies?
I am a modern day Renaissance woman and home project enthusiast — love being creative, can build a home, sew, and sketch, to name a few.
Favorite sport and sports team?
I don't have a favorite sport or sports team per se. I generally go with what's in season. So the Olympics is my main sports thing right now. However, occasionally you will catch me enjoying watching tennis, figure skating, and gymnastics. Quick shoutout to all the amazing women of the Olympic teams representing the USA.