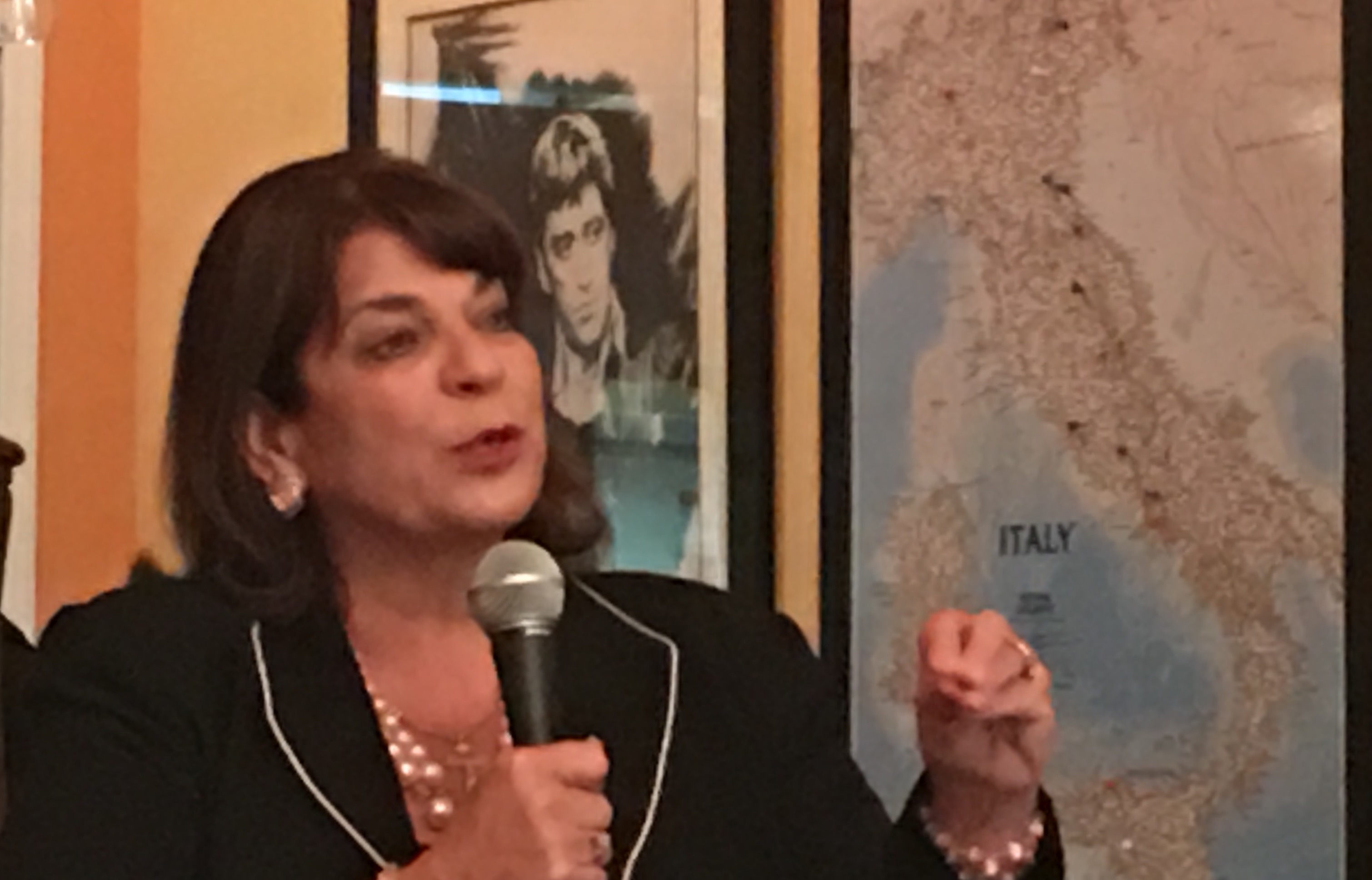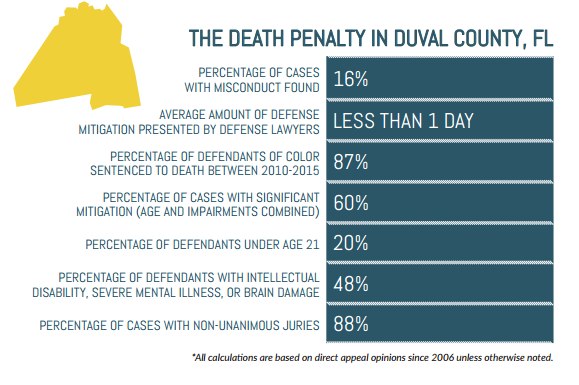 In Duval County, it has taken just 66 minutes in the sentencing phase to decide to impose the death penalty on a murderer.  And often, it has been done without a unanimous jury.
That stat illustrates why one group believes Duval is among the worst of the worst when it comes to death penalty sentences, with roughly one-quarter of Florida's death sentences coming from Duval County, with a mere five percent of the state's population.
A new report from the Harvard Law School's Fair Punishment Project contends Duval County is one of a group of "outlier" counties, where the death penalty is used more than anywhere else in the country.
The report contends Duval and other so-called outlier counties are "plagued by prosecutorial misconduct, bad lawyers, and racial bias."
Turning its attention to Duval County specifically, the report contends 48 percent of Duval County death penalty cases involve defendants who have an intellectual disability, brain damage, or mental illness.
The report cites a death penalty conviction for a man with an IQ of 67 who had been diagnosed with bipolar disorder as a vivid example.
Further, 20 percent of those death penalty cases involve defendants under the age of 21.
Duval County had findings of prosecutorial misconduct in 16 percent of its cases; Angela Corey, the current state attorney, and her chief prosecutor Bernie de la Rionda were named in the report specifically.
"Of the death sentences that the Florida Supreme Court has reviewed from Duval County since 2006, one in every six cases involved a finding of inappropriate behavior, misuse of discretion, or prosecutorial misconduct, including two recent death sentences tried by Bernie de la Rionda that the Florida Supreme Court vacated due to their excessive harshness," the report contends.
Other issues arose also, according to the Fair Punishment Project.
In Duval, the guilty verdict and the sentencing often occurred in the same day, permitting no mitigating evidence to be offered.
Of the defendants sentenced to death in Duval County, 87 percent were African-American.
This trend predated Corey, claims the FPP, though it has escalated under her watch.
"Between 1991-2009, 62 percent of death sentences from Duval County were imposed against African-American defendants, compared to just 33 percent in the rest of Florida. Since 2010, one year after Angela Corey took office, 87 percent of death sentences have been imposed against African-American defendants, compared to 44 percent in the rest of the state. African-Americans make up approximately 30 percent of Duval's population, and 17 percent of the state's population," the report contends.
Of those sentenced to death, 88 percent were "non-unanimous," the report added.
An expert quoted in the press release lamented the insufficiency of defense in counties like Duval.
"This report vividly shows how the last remnants of the American death penalty still survive: in counties that have wholly crippled the defense function," said Professor Brandon Garrett of the University of Virginia School of Law. "Conversely, in the places that provide minimally fair resources for defense representation, we have seen a steep decline in death sentences. Readers of this report will learn that what is left of the death penalty persists only through extreme unfairness and arbitrariness."
With Corey facing a competitive primary in the state attorney race, national scrutiny has been inconveniently timed for the two-term incumbent.
The Nation posed the question: "Is Angela Corey the cruelest prosecutor in America?"
When asked about this article last week, Corey was dismissive, saying that the article was from a "liberal blogger in San Francisco."
One can expect a similar response to this report.