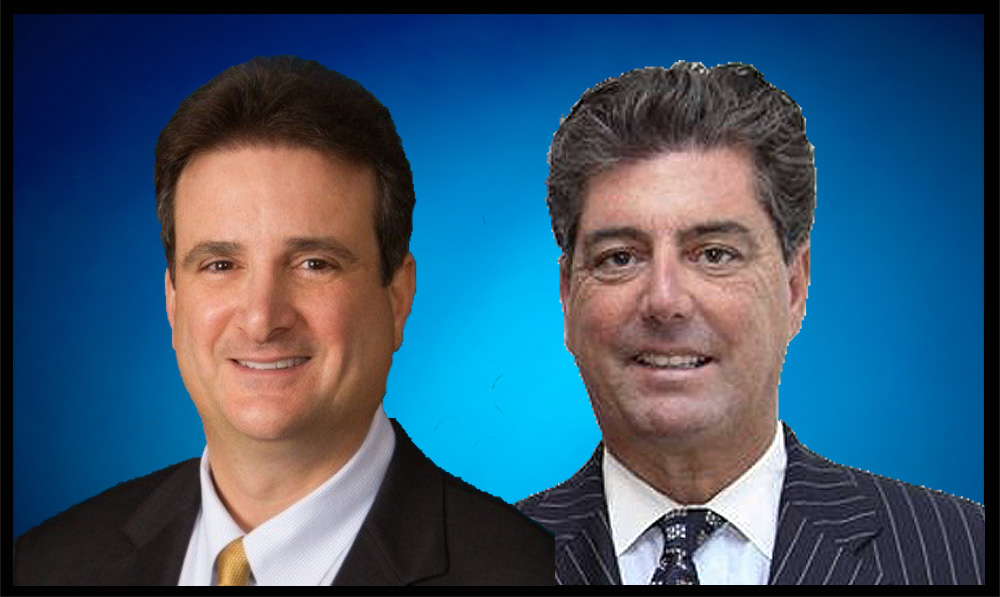 In fantasy sports circles, attorney Daniel Wallach has become somewhat of an instant expert.
Wallach, a shareholder with Becker & Poliakoff, repeatedly criticizes efforts to regulate daily fantasy sports, opining on pending legislation in Florida, Massachusetts, and New York.
His rise to prominence on the subject received a major boost Oct. 8, 2015, when Wallach broke the news on his Twitter feed that the U.S. Attorney in Tampa opened an investigation of daily fantasy sports operators for alleged violations of both federal and Florida law.
"I learned of the investigation late in the day on Friday," Wallach said in an interview with Legal Sports Report. "I cannot reveal how I found out, but the information was unassailable in my opinion, especially given the recent cryptic comments made by Florida's attorney general."
"I had heard rumors," he added, "of an ongoing federal criminal investigation — they had been circulating since August — and what I ultimately came to learn on Friday finally connected all the dots."
Wallach's statements immediately made the news through publications such as Fortune, Sports Illustrated, Tampa Bay Times and others — all without revealing his source.
On June 17, Wallach commented on efforts to enact fantasy contest legislation in New York, tweeting that they "could be tied up in litigation over whether it violates NY Constitution."
A few days later, Wallach authored an extensive article for the Sports Law Blog, where he criticized recently enacted regulations on the New York fantasy sports industry, arguing the legislation violates the New York State Constitution.
Where did Wallach come from, and how did he rise to become one of the national thought-leaders on the subject fantasy sports?
Most of Wallach's career appears to be specializing in litigation and appellate law, although he has penned several think pieces on sports law and the gaming industry, mostly focusing on New Jersey's struggle with sports betting.
Currently, he is listed as a member of Becker & Poliakoff's Gaming and Sports Law group; a title he shares with only one other person — legislative lobbyist Bernie Friedman.
Before Wallach's arrival, the Becker & Poliakoff's Gaming and Sports Law Group was led by notorious Broward attorney Alan Koslow.
When it came to the legalities of the fantasy sports industry in Florida, Koslow had been the go-to expert.
In fact, Koslow seems to be responsible for a majority of Becker & Poliakoff's client accomplishments in the Gaming and Sports practice group. A 2009 Hollywood Magazine cover story praised Koslow as a "visionary [who] makes things happen by thinking outside the box."
However, Koslow's thinking outside the box may be overshadowed by his notable personal failings.
The Miami Herald writes that the "King of Hollywood," was eventually brought down in the 1990s by a relationship with a city secretary who he helped negotiate a settlement. The Florida Bar suspended Koslow's law license for his part in the scandal, which forced his resignation as Hollywood's City Attorney.
Soon after the disgrace, Koslow joined Becker & Poliakoff as an attorney and lobbyist, representing developers before the city of Hollywood.
Last month, Koslow pleaded guilty to laundering $220,000, which he was led to believe were proceeds from an illegal gambling and drug deal involving cocaine and counterfeit Viagra. In reality, the money was a part of an undercover FBI sting.
"It's a truly humbling experience," Koslow told the South Florida Sun Sentinel. "My goal is to become a better person."
Most recently, Koslow completed a court-ordered 30-day drug rehab treatment in West Palm Beach after testing positive for cocaine, followed by a move to Delray Beach this summer for an outpatient program.
Boasting such a checkered history, it may come as no surprise that Koslow is keeping a low profile, preferring to remain behind the scenes in the fantasy sports regulatory battle. It also wouldn't be so far-fetched to believe he is feeding insider information to Wallach, his replacement as the public face of Becker & Poliakoff's Sports Law group.
Why else would Wallach fan the flames in the fantasy sports debate, relying on an unnamed, unassailable "source"? Unless said source was as thoroughly discredited as Koslow, that is.