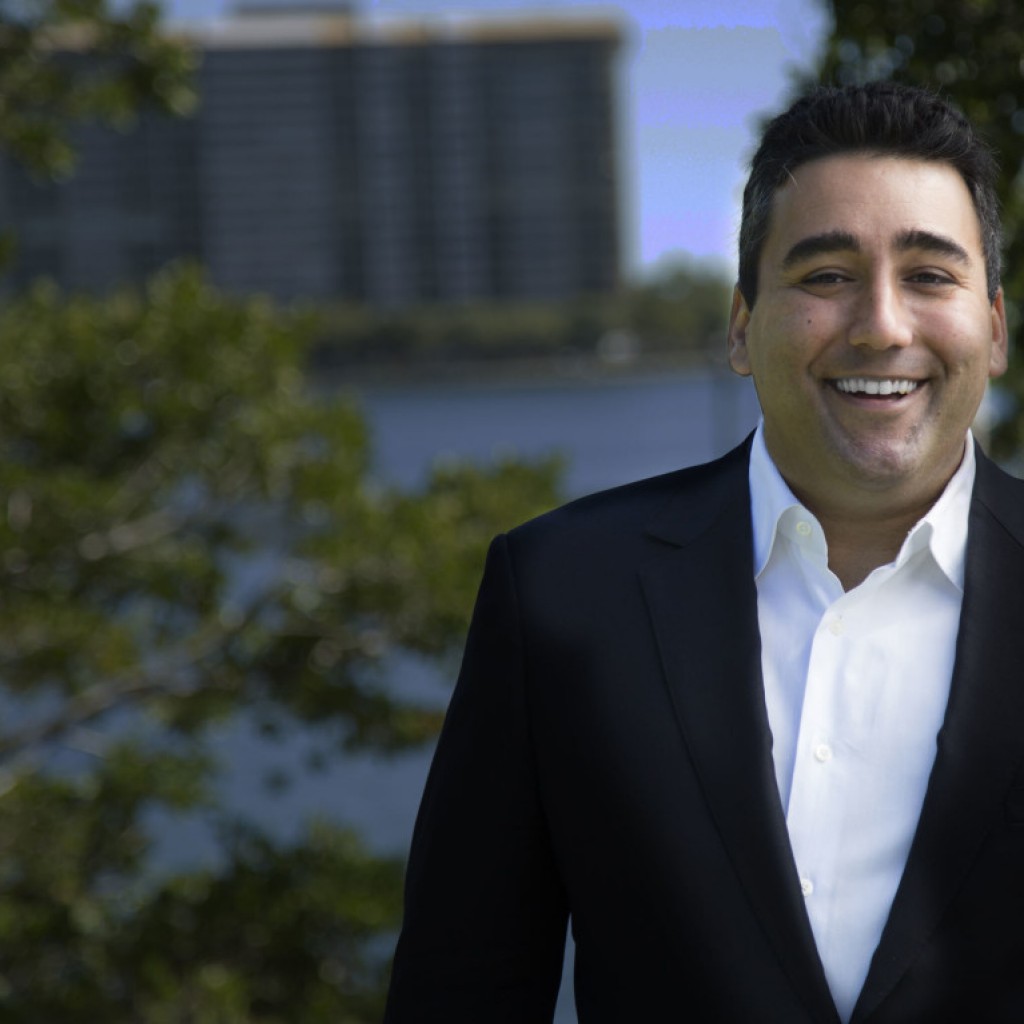 State Senate candidate Andrew Korge has been cleared of any wrongdoing, after prosecutors determined an offer of $25,000 to Sen. Dwight Bullard was not likely a bribe.
Instead, prosecutors said, the evidence showed there was an attempt by "two political consultants to better both Korge and Bullard's position in their respective elections."
Prosecutors also noted evidence showed Bullard had previously contacted Korge about campaign and fundraising assistance before the offer was made, and interviews with several people involved, including Korge, "indicate the $25,000 was to be fundraised with the assistance of Korge, not provided from Korge's personal campaign funds."
The report — released Thursday and posted to POLITICO Florida's website — is just the latest twist in what has become a complicated Democratic primary in Senate District 40.
Korge switched from Senate District 39 to Senate District 40 in June. The last-minute switch set him up for a primary against Bullard, a longtime state lawmaker. Democrat Ana Rivas Logan was also running in Senate District 40, but suspended her campaign in July.
In June, Sunshine State News reported Korge offered Bullard $25,000 if he would move to a different district. The website reported Bullard would have none it, and in July prosecutors opened an investigation into the case.
But interviews with Korge and political consultants working with the Bullard and Korge campaigns indicate it may have been a misunderstanding after a series of calls.
According to the report, investigators spoke to Pamela Burch Fort, a political consultant working for Bullard. Fort said she was contacted by a Korge campaign worker — later identified as Robert Edward Doyle — who offered to do whatever they could to help Bullard in Senate District 38, where they believed he was considering a run. Fort told investigators that included immediately writing Bullard a check and assistance with fundraising if he made the leap.
Fort told investigators she interpreted that to mean Korge wanted to run in District 40 and was willing to help Bullard in District 38 because "Bullard is not known to be a strong fundraiser." She said she did not consider the offer a bribe, just a statement of assistance.
Doyle also told investigators it was not meant to be a bribe, stating "the $25,000 was not a lump sum offer to have Bullard run in a different district." Instead, Doyle said it was supposed to be raised through "a large group of donors who would like to see both Bullard and Korge's campaigns succeed."
Korge, the son of a prominent Democratic donor, has faced criticism in the past about his tactics this election cycle. Democrat Daniel Horton switched races — from Senate District 39 to House District 120 — after conversations with Korge and Democratic Party officials.
In a series of tweets Friday, Korge said Bullard solicited him for campaign money and lied to voters. He called him corrupt, saying he has "no credibility or ethical compass, and will be fired by the voters on Tuesday."
1/2 Dwight Bullard has 14 election law violations, lied to voters to hurt me and try 2 win election, and met with terrorist group. #sayfie

— Andrew M. Korge (@AndrewKorge) August 26, 2016
2/2 Dwight Bullard is corrupt, has no credibility or ethical compass, and will be fired by the voters on Tuesday. #sayfie

— Andrew M. Korge (@AndrewKorge) August 26, 2016
"Bullard solicited me via text 4 campaign money & fundraising, then lied 2 voters & manipulated media so he can try to win election," he tweeted to Associated Press reporter Gary Fineout. "State attorney memo confirms all of this. Dwight lied. But hey, he's a career politician, so it makes perfect sense."
Korge told investigators Bullard contacted him and solicited him for "fundraising assistance via a 'unity' fundraiser." Korge provided text messages to investigators, which showed the two men communicated about a so-called unity fundraiser.
The Democratic primary is Tuesday. The winner will face Republican Frank Artiles in November.