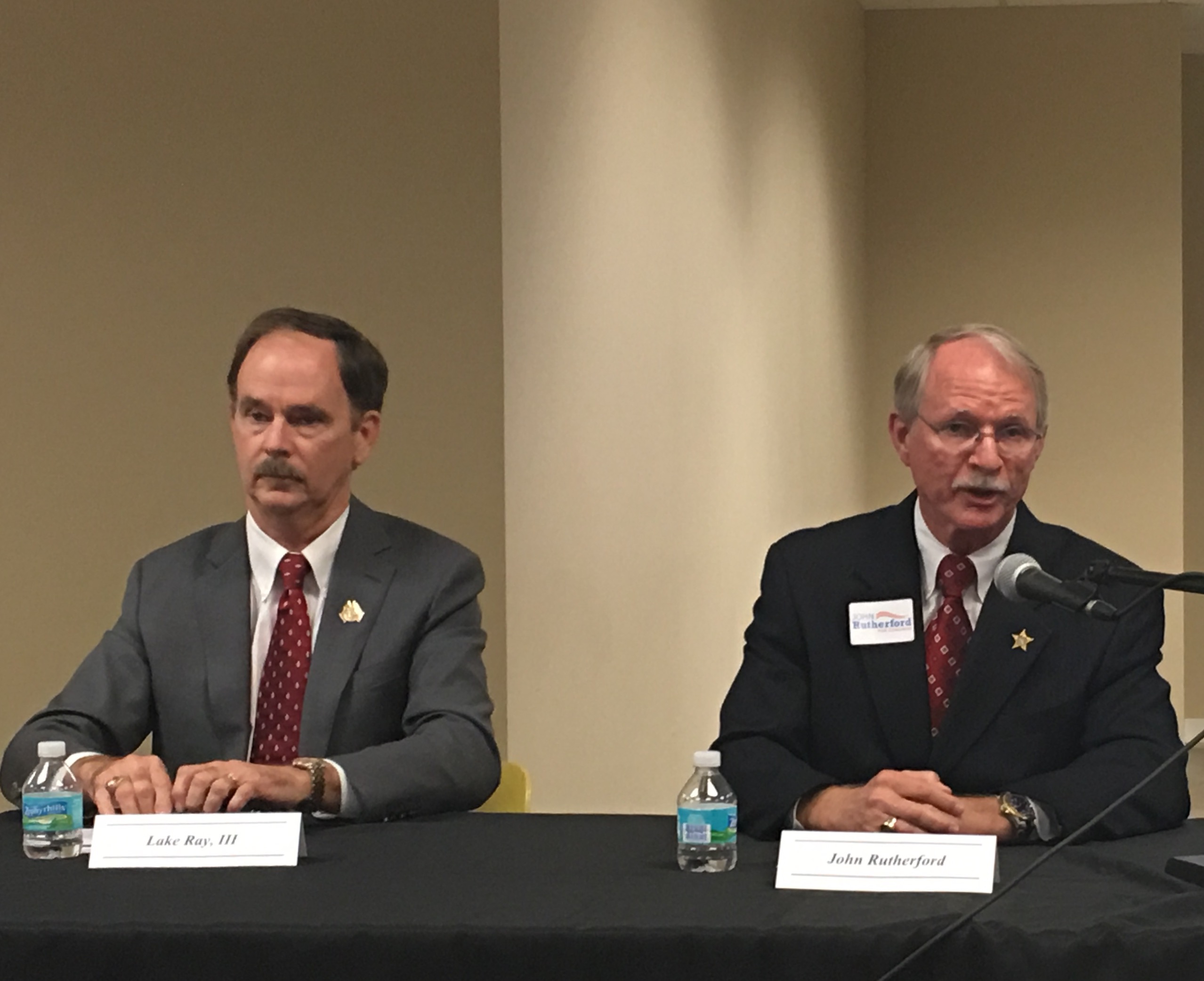 A new ad from "Conservative Outsider," a political committee which supports Hans Tanzler in the GOP primary in Florida's 4th Congressional District, contends the two opponents ahead of Tanzler in the latest public poll of the race are soft on immigration and "beloved by the establishment."
That trope, established within the first three seconds of the advert, is interesting for two reasons, especially regarding Ray.
For one thing, Ray took a lot of fire earlier this year for introducing a bill in the Florida Legislature requiring state background checks of Syrian refugees.
The bill didn't pass, but in the few months between introduction and spiking, Ray was subject to a variety of mainstream media pieces that questioned his motivations for introducing the bill.
Much of this, of course, was before it became obvious Donald Trump would become the GOP presidential nominee.
For another thing, the allegation Ray is "beloved by the establishment" is interesting, especially in light of the Jacksonville "establishment" (in the form of the local GOP that Ray chaired) leaving his name off of a straw poll ballot.
Ray, probably not by choice, has had to run an explicitly grassroots campaign, traversing the three-county district as if it were a bigger version of the state House district he has represented for eight years. Establishment money has not found him; in fact, it split between Rutherford and Tanzler.
The ad also contends Rutherford made Jacksonville a "sanctuary city," reiterating claims Tanzler has made throughout the campaign.
There's more incoming for Ray as well: the ad cites a vote Ray cast to "give illegal immigrant drivers licences" [sic].
Ray and Rutherford: "wrong on illegal immigration. Wrong for Northeast Florida," claims the Northern Virginia PAC that, until this spring, was concentrated exclusively on races in Indiana.
The X-Factor in this campaign has been Ray, who ran a stealth campaign with little in the way of media buys, which has been drowned out by the Rutherford and Tanzler operations.
Ironically, Ray has surged at the right time, along with Bill McClure. Ray polled at 22 percent, McClure at 10 percent.
What this suggests is that Tanzler's play was predicated on coalescing the anti-Rutherford vote by driving up the former Jacksonville sheriff's negatives.
While a majority of those polled support other candidates, the opposition to Rutherford appears to be splintered in such a way that the man who started the race as the frontrunner looks to be headed to victory on Tuesday.
This ad buy appears to be $30,000, bringing the total spend by the "Conservative Outsider" committee up to $239,759 … all of which has been targeted against Rutherford.