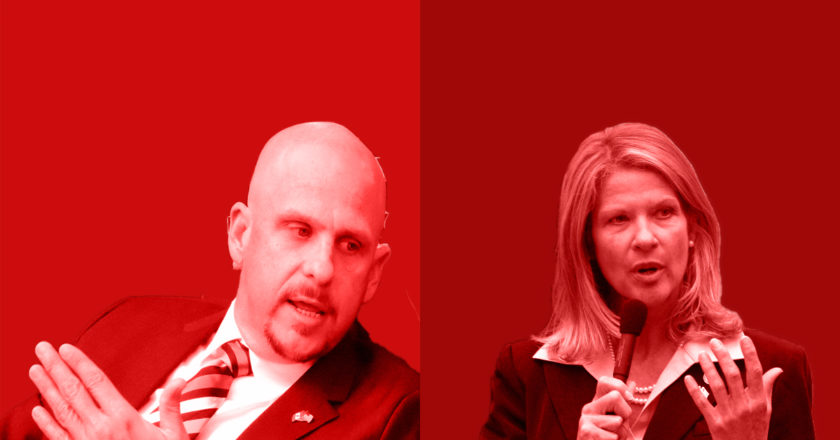 It is arguably the nastiest — and perhaps the weirdest — legislative race of the primary election cycle.
Not a day goes by without a negative flier landing in voters' mailboxes. On most days, there are several.
A slew of Twitter accounts and websites authored by anonymous bomb-throwers have sprung up. The race has even featured a television ad in which not only the wife, but the ex-wife of one of the candidates, offers a testimonial to refute charges related to said candidate's involvement with the Ashley Madison website.
Of course, I am referring to the Republican primary between state Reps. Debbie Mayfield and Ritch Workman in state Senate District 17.
For most of the race, the public polling has shown Mayfield with a wide lead over Workman. A Viewpoint Florida survey showed Mayfield lapping Workman 47 percent to 20 percent, with Mayfield holding big leads in both Brevard and Indian River counties.
A new St. Pete Polls survey commissioned by FloridaPolitics.com shows Workman is now in striking distance of Mayfield.
Among likely primary voters, Mayfield is at 37 percent, while Workman is at 33 percent. The third candidate in the race, Mike Thomas, receives 22 percent.
Bolstering the narrative that Workman could still catch Mayfield is the fact that 59 percent of SD 17 Republicans still plan to vote in the election.
The race has become one of the most-watched Senate races in the state, as the two state lawmakers battle it out to replace Sen. Thad Altman in the Florida Senate. The newly drawn district includes all of Indian River County and portions of Brevard County.
Outside groups are pouring thousands of dollars into the race, with two opposition groups — "Accomplished Conservative Leaders Fund" and "Stop Career Politicians" — popping up in hopes of exposing the records of Mayfield and Workman.
The poll of 737 Republican voters was conducted Aug. 25 and has a margin of error of 3.6 percent.