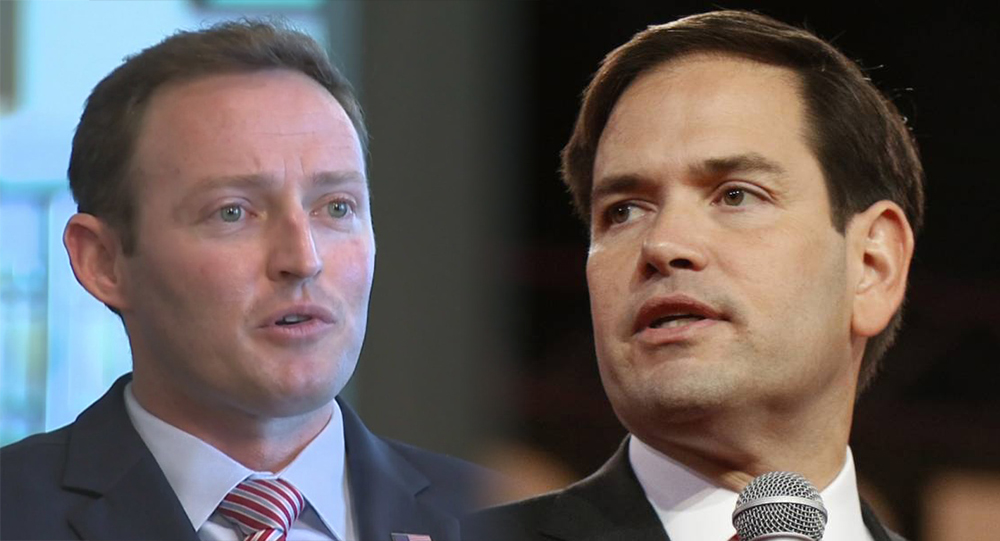 The primary is Tuesday, but if the polls are any indication, the U.S. Senate primaries may already be over.
Polls released this week showed Democrat Patrick Murphy and Republican Marco Rubio were blowing their opponents out of the water. Both are leading their opponents by double-digits, and both men appear to be focused primarily on their likely November showdown.
"This election is incredibly important. I'll do my part. I'll work harder than anyone in this race, and harder than I ever have before," said Rubio during a swing through Southwest Florida earlier this week. "But if people don't turn out and vote … it won't count in November."
Rubio has led in the polls since jumping into the race in June. He faces Carlos Beruff, a Manatee County homebuilder, in Tuesday's Republican primary.
Associated Industries of Florida conducted one of the first polls after Rubio jumped into the race in June. The poll of 750 likely voters showed Rubio was leading the pack with 71 percent of the vote. That poll found Beruff was polling at 7 percent.
Beruff gained ground in the months that followed, but not much.
A Mason-Dixon Polling & Research poll released this week showed Rubio held a 39-point lead over Beruff. The poll of 400 likely Republican voters showed Rubio led Beruff, 61 percent to 22 percent.
Those numbers were similar to ones released Tuesday by the Saint Leo University Polling Institute. The online poll, conducted from Aug. 14-18, found 68 percent of Republicans backed Rubio. The survey found 14 percent of Republicans polled picked Beruff.
"It doesn't seem like Carlos Beruff will be able to surprise Marco Rubio the way Rubio overtook former Governor Charlie Crist in 2010," said Frank Orlando, the director of Saint Leo University Polling Institute, in a statement. "Rubio is winning handily across all demographics."
And a Florida Chamber Polling Institute survey found Rubio would beat Rubio 68 percent to 19 percent. Ten percent of Republican voters polled said they were undecided.

The race between Murphy and Alan Grayson doesn't appear to be much closer.
The Mason-Dixon poll found Murphy led Grayson by 33 points. According to the poll, 55 percent of Democrats backed Murphy, while 22 percent said they were supporting Grayson.
Saint Leo University also looked at the Democratic race, and found Murphy had a 30-point lead over Grayson. Nearly 48 percent of respondents said they were backing Murphy, while 17 percent picked Grayson.
It's a similar margin as what the Florida Chamber found in its survey. In that poll, Murphy was beating Grayson 40 to 11 percent. Thirty-eight percent of respondents said they were still undecided.
The primary may be a breeze, but current polling shows the general election will be anything but. The polls show the general election will be a close race, with the Saint Leo University poll showing Rubio leads Murphy 46 percent to 38 percent. Nearly 16 percent of respondents said they were unsure.
In the Mason-Dixon poll, Rubio led Murphy by 3 points — 46 to 43 percent.