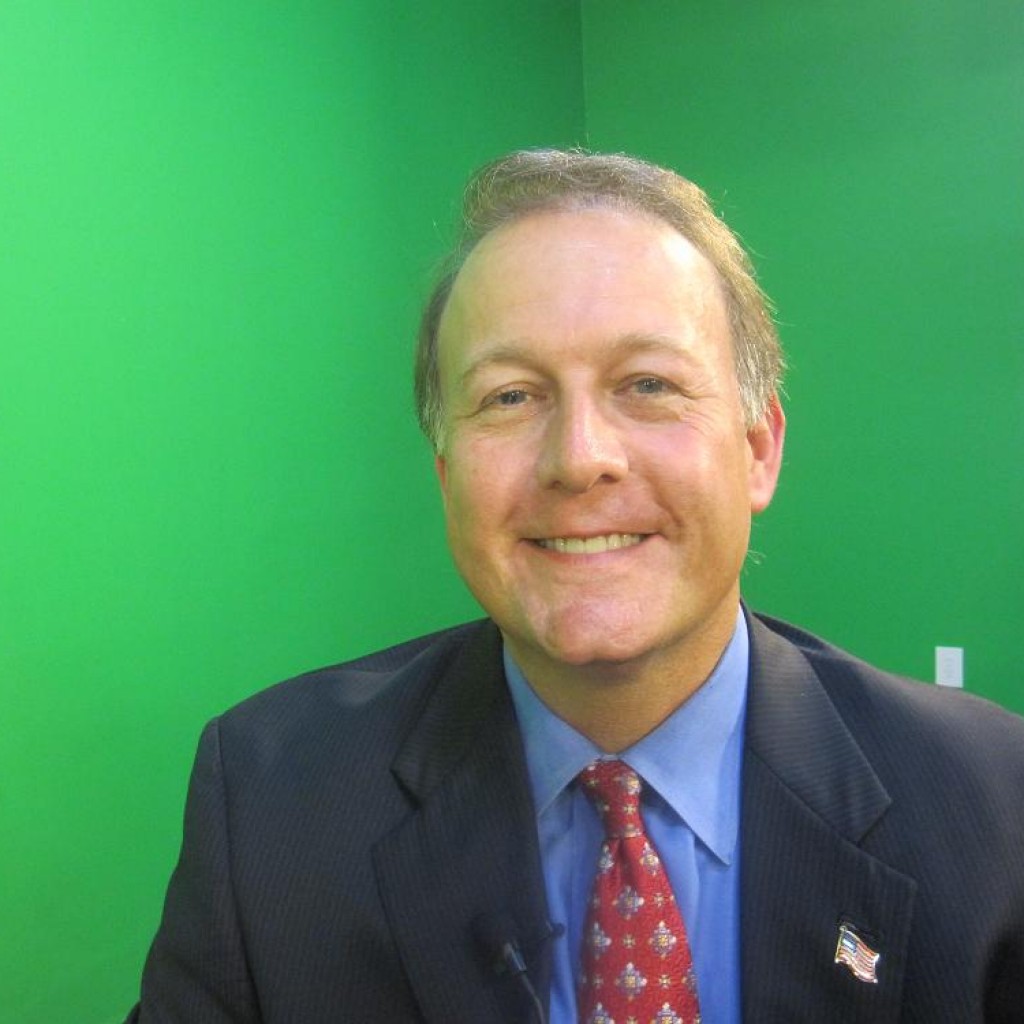 Longtime Hillsborough County Commissioner Ken Hagan says he's considering a run for mayor of Tampa in 2019.
"I'm encouraged every day to consider running for either mayor of Tampa or a constitutional seat," Hagan said Tuesday. Having just been re-elected to his District 5 countywide commission seat last year, he admits he's not in any hurry to consider running for a new office, but said, "It's definitely something I'm going to take a look at."
The 47-year-old Tampa native has been on the Board of County Commissioners for more than 12 years, initially elected to the north Hillsborough District 2 seat in 2002. After re-elections in 2004 and 2008, he ran countywide in District 5 in 2010, easily defeating former Tampa City Councilwoman Linda Saul-Sena. The Democrats failed to challenge him for re-election last year, perhaps intimidated by the impressive $300,000 campaign fund he collected in advance of the campaign.
On Monday, The Tampa Tribune reported that Hagan isn't ruling out leaving his current seat midstream next year to run for another four-year term in his old District 2 seat if the incumbent, Victor Crist, opts to run for circuit court clerk.
But Hagan says that scenario is highly unlikely, though he says he hasn't completely ruled out the possibility. "I don't see jumping out of my seat and running for another commission seat," he said. "I just don't see it."
Among the candidates said to be eyeing a run at the Tampa mayor's position in four years include current Tampa City Council members Mike Suarez and Harry Cohen, soon-to-be retiring Police Chief Jane Castor, and former County Commissioner Mark Sharpe, among others.
Like Sharpe, Hagan is a Republican, which he confesses would make it a major challenge.
"I learned a long time ago that elections are scientific in nature, and the reality is that it's nearly impossible for a Republican to win in the city of Tampa," he said.
The city now is led by Democratic Mayor Bob Buckhorn and an all-Democratic city council. The Democratic council happened after Guido Maniscalco made a huge surge in the runoff to outlast Republican Jackie Toledo in the District 6 City Council contest last month. Hagan said he watched that contest closely.
Hagan said that he also learned awhile ago "you can be the best candidate, but if the numbers don't add up, they don't add up, and you can't run for policy office based on emotions and feelings." He said he wants to see "scientific data" that he might have a fighting chance for the position.
Although the city's electorate favors Democrats, they don't necessarily have to be that liberal. Buckhorn and Pam Iorio are considered fairly mainstream Democrats, and many local Democrats have referred to Dick Greco as a DINO (Democrat in Name Only). The five-term former Tampa mayor's endorsement of George W. Bush in 1999 was deemed important at the time, but dimmed in significance when he endorsed a GOP candidate in every subsequent presidential election.
Cities more progressive than Tampa have elected Republicans during then past two decades, though admittedly it was a while ago: San Francisco elected their police chief, Frank Jordan, in 1991; Los Angeles elected Richard Riordan twice (in 1993 and 1997), and New York City elected Rudy Guiliani in the 1990s as well.
But of the 25 biggest cities in the country, only two are led by Republicans.
Hagan certainly hasn't voted as rigidly conservative in recent years as he did when first elected more than a decade ago; like his colleagues on the county commission, he supported measures to repeal the ban on gay pride and include the LGBT community back into the county's human rights ordinance in 2013. Last week he became the most outspoken member of the Hillsborough County Policy Leadership Group to explicitly say that the county's transit needs are so great that there needs to be a transit tax referendum on the 2016 ballot.
"I said that its time after two years now (of meetings), it's time to  bring this in for a landing," he said of his public comments at the last PLG meeting. "While we've yet to receive Parsons (Brinckerhoff, the transportation consultant the county has hired) and staff recommendations, there's certain things that we do know" which include the $8 billion in unfunded transportation needs that county staff announced a year ago.
"These needs continue to grow in the tens of millions each and every year, and there's absolutely no existing underlying source that can be used to meet these needs," he says. "We know that. We can piecemeal together, a gas tax here, a bond there, but at most, all that's going to do is address maybe 1 to 3 percent of this unfunded need. "
Hagan said he continues to enjoy his work on the board. He's proud that he led the way for the county to provide tax incentive money to coax the motion picture The Infiltrator to film scenes this month in the Tampa Bay area.
He also hopes to help if the Tampa Bay Rays receive permission to negotiate with Hillsborough County officials about a potential site for a new ballpark. However, once again such talks are no closer to happening than they were years ago, when the Rays first expressed interest.