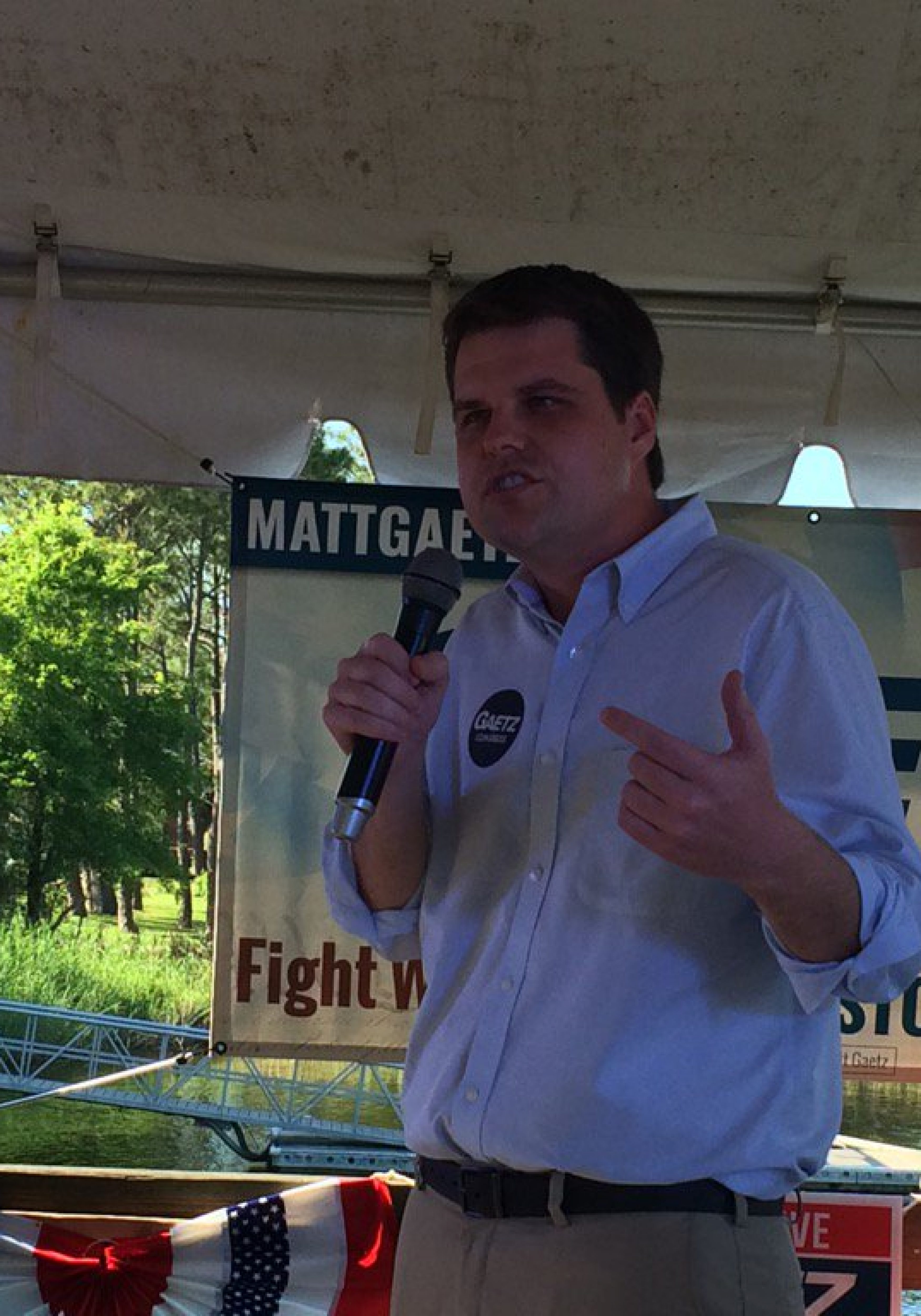 As the clock ticks down to Tuesday's primary election, a super PAC backing Matt Gaetz in Florida's 1st Congressional District has made another media buy to support his candidacy.
Campaign finance records show that "North Florida Neighbors" paid Dallas' Scott Howell & Co. advertising firm a little more than $24,000 last Thursday.
The group recently financed a pro-Gaetz spot burnishing his conservative bona fides on veterans' advocacy and anti-terrorism.
The deeply conservative 1st District in the state's Panhandle is home to Hurlburt Field, Eglin Air Force Base, and the Pensacola Naval Air Station, home of the Blue Angels.
Gaetz, a GOP state representative from Fort Walton Beach, faces state Sen. Greg Evers and six other Republicans on Tuesday.
They're vying to replace to current Congressman Jeff Miller, who has represented the area since 2001. Miller decided not to run for another term.
"North Florida Neighbors" also supports conservative Panama City urological surgeon Neal Dunn in Florida's 2nd Congressional District.
For instance, it's behind a website attacking primary opponent Mary Thomas' conservative record. She's general counsel to the Department of Elder Affairs under Gov. Rick Scott. Former federal prosecutor Ken Sukhia also is in the mix.