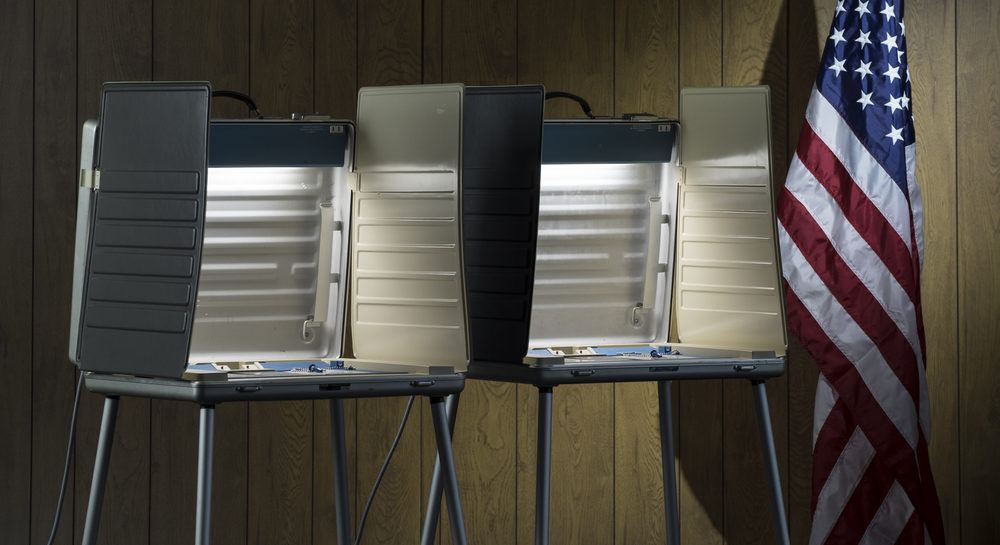 Here's what we know about the primary in Duval County, as of the close of Early Voting on Sunday.
Turnout, thus far, is at 14.14 percent.
Of the Democrats, 33,210 of 230,529 — or 14.6 percent — have voted.
Meanwhile, of the 215,025 Republicans registered, 40,423 — or 18.8 percent — have voted.
Of the 120,124 NPA voters, 6,470 have voted thus far. A modest number, driven by the solar amendment and the pension tax.
Obviously, turnout skews Republican, which can be analyzed one of two ways.
One interpretation: the Corrine Brown turnout machine, needed more this year than any other given the shifting of her district, didn't exactly work in high gear.
Brown closed the pre-primary period with $24,600 on hand, and did bring in money afterwards — though not enough, given that she put $20,000 of her own money (money likely needed for her legal fight) in on Aug. 26.
"Souls to the Polls" Sunday, a traditionally Democratic turnout operation, saw 7,425 voters heading to the polls … roughly 10 percent of the total turnout.
The second interpretation: much of the swing can be attributed to Democrats becoming Republicans for this primary, solely to vote against two embattled incumbents: Angela Corey for state attorney and Matt Shirk for public defender.
Given that roughly 6,500 Dems became Republicans this year, with roughly 4,000 in the weeks leading up to the primary according to News 4 Jax, that group of presumably motivated voters could have made the difference in turnout.
The open question in that context is will that swing affect races elsewhere on the ballot?
From a competitive primary in Congressional District 4, to state House races in House Districts 11, 12, and 16, there are Republican races for open seats that hang in the balance.
House District 11, where Janet Adkins is leaving, sees a three-way race between Donnie Horner, Cord Byrd, and Sheri Treadwell.
HD 12 sees Clay Yarborough and Terrance Freeman both closing strong in the race to replace Lake Ray.
And the most expensive race for the State House in Northeast Florida is in HD 16, between Jason Fischer and Dick Kravitz. The winner seeks to replace Charles McBurney.
These new Republicans aren't pollable in the same way as the "likely voters."
They aren't able to be targeted in the same way, especially with mailers targeted toward high-propensity voters.
Thus, turnout changes, driven by closed primaries in two regional races (the 4th Judicial Circuit encompasses Duval, Nassau, and Clay counties), may be an X factor in races that otherwise may be more predictable.
These temporary Republicans aren't going to be moved, necessarily, by the red meat of the mailers.
And there is scant evidence of candidates in these state House races making a play for crossover votes.
Never mind races like the primary for clerk of court, between incumbent Ronnie Fussell and underfunded challenger Mike Riley, who wants to see courthouse wedding ceremonies reinstated.
Or the ultimate in insider baseball: races for committeeman/committeewoman slots, which see Peret Pass and John Scott facing off against a slate of candidates, at least some of whom (allegedly) were put up to running by opponents Karyn Morton and John Craft to clog the ballot.
Perhaps these new Republicans will mean nothing in the end in these races.
Then again, perhaps these new Republicans could be the margin of victory.