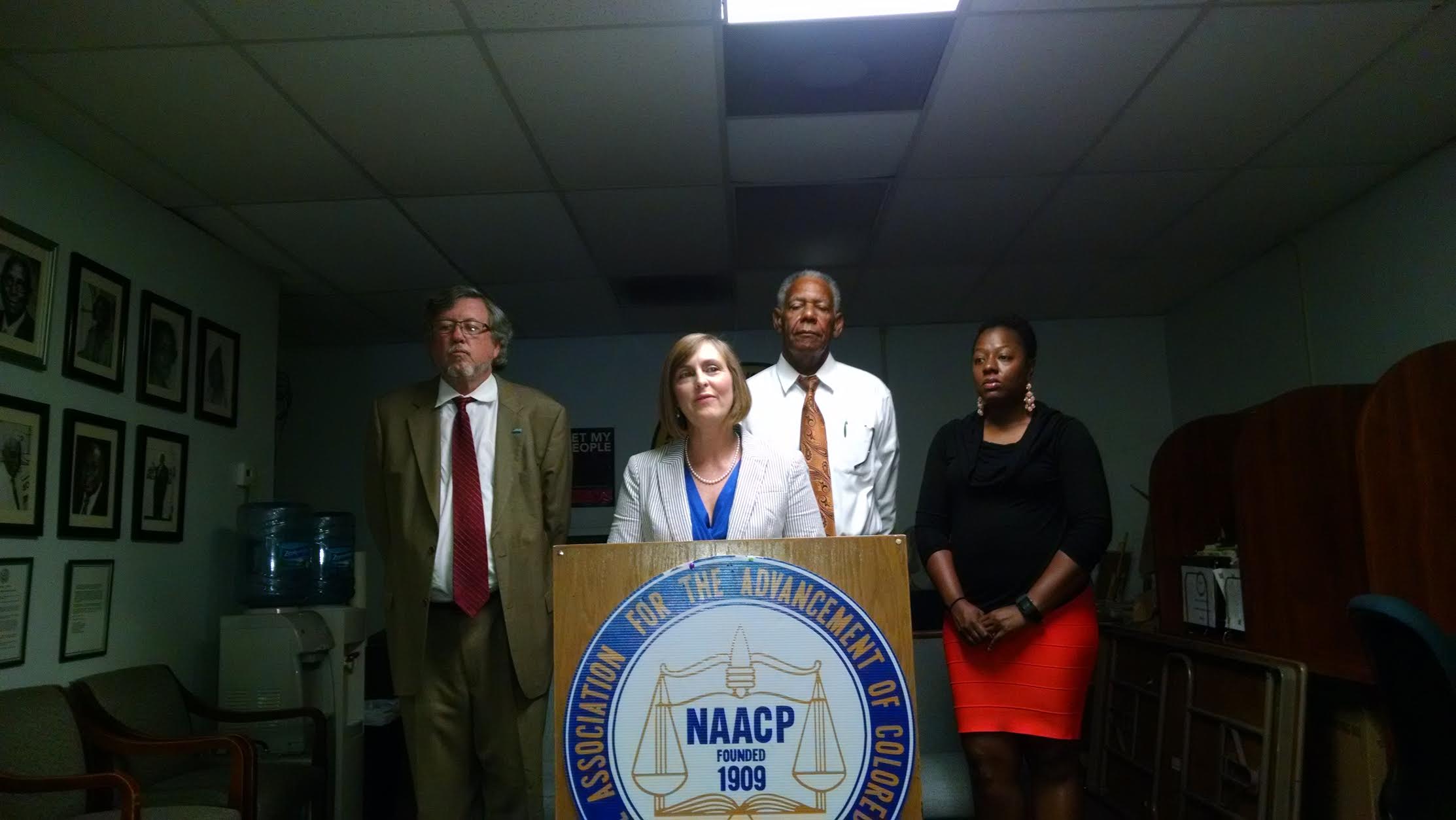 Tampa Bay Democratic U.S. Rep. Kathy Castor expressed disappointment Monday that only 13 percent of eligible voters in Hillsborough County have voted by mail or at the polls heading into Election Day on Tuesday, the last day to vote in this year's primary election.
"We can do a lot better," said Castor, who will face Republican Christine Quinn when she runs for her seat in Florida's 14th Congressional District this November. "People need to value their right to vote, and they need to get out there tomorrow and exercise it. Thirteen percent is pretty dismal, so we can do better."
Castor spoke at a press conference held at the Hillsborough County NAACP branch in Tampa. Dr. Bennie Small, local NAACP chairman, attributed the paltry voting participation rate to apathy, as well as the fact that a primary election in late August doesn't excite voters like a November general election.
Of course, there are also more than 1.5 million people in Florida who aren't legally allowed to vote, thanks to the state's outlier status when it comes to denying the automatic restoration of voting rights to ex-felons, or what Castor dubbed "the largest voter suppression effort in the entire country."
Florida Democrats continue to talk about growing momentum to change that law, with Small saying, "we understand the attorney general is going to take another look it." The law could change if Gov. Rick Scott and two of the three members of the Cabinet follow his lead. However, Scott has shown no inclination to do so.
Florida Attorney General Pam Bondi told the Miami Herald recently she was open to reducing the wait time for ex-felons (now numbering over 10,000) to three years, but she still does not support automatic restoration for non-violent felons. Fellow Cabinet members Jeff Atwater and Adam Putnam did say they were prepared to revisit the current law.
However, most of the energy on trying to change that law is a ballot initiative being pushed by the Florida Rights Restoration Coalition.
"We're not going to make it in 2016, but the petition drive is very close to the number of signatures needed to have the Florida Supreme Court approve the ballot language," said Adam Tebrugge, a staff attorney with the ACLU. "Once it's approved, that really should give a lot of impetus this campaign. "
Another barrier to full voter participation in this year's elections, Castor said, is the fact that for the first time in a presidential election in 50 years, the Voting Rights Act has been stripped of some its protections. In 2013, the U.S. Supreme Court's conservative majority struck down the formula used in the 1965 Voting Rights Act to determine which states and localities must "preclear" voting procedures with the Justice Department or a federal court. Nine states, most in the South, and parts of Florida and five other states were subject to the law. Hillsborough, Monroe, Collier, Hardee and Hendry counties were the ones under the VRA.
That change means that changes by local officials — say, moving a polling site — no longer has to be "pre-cleared" by the U.S. Department of Justice. "Instead, you have to go a very expensive and time-consuming route to court," Castor said. She added that Democrats in the House will again try to pass legislation through the GOP-led House to reauthorize the Voting Rights Act and restore protections removed by the high court's decision.