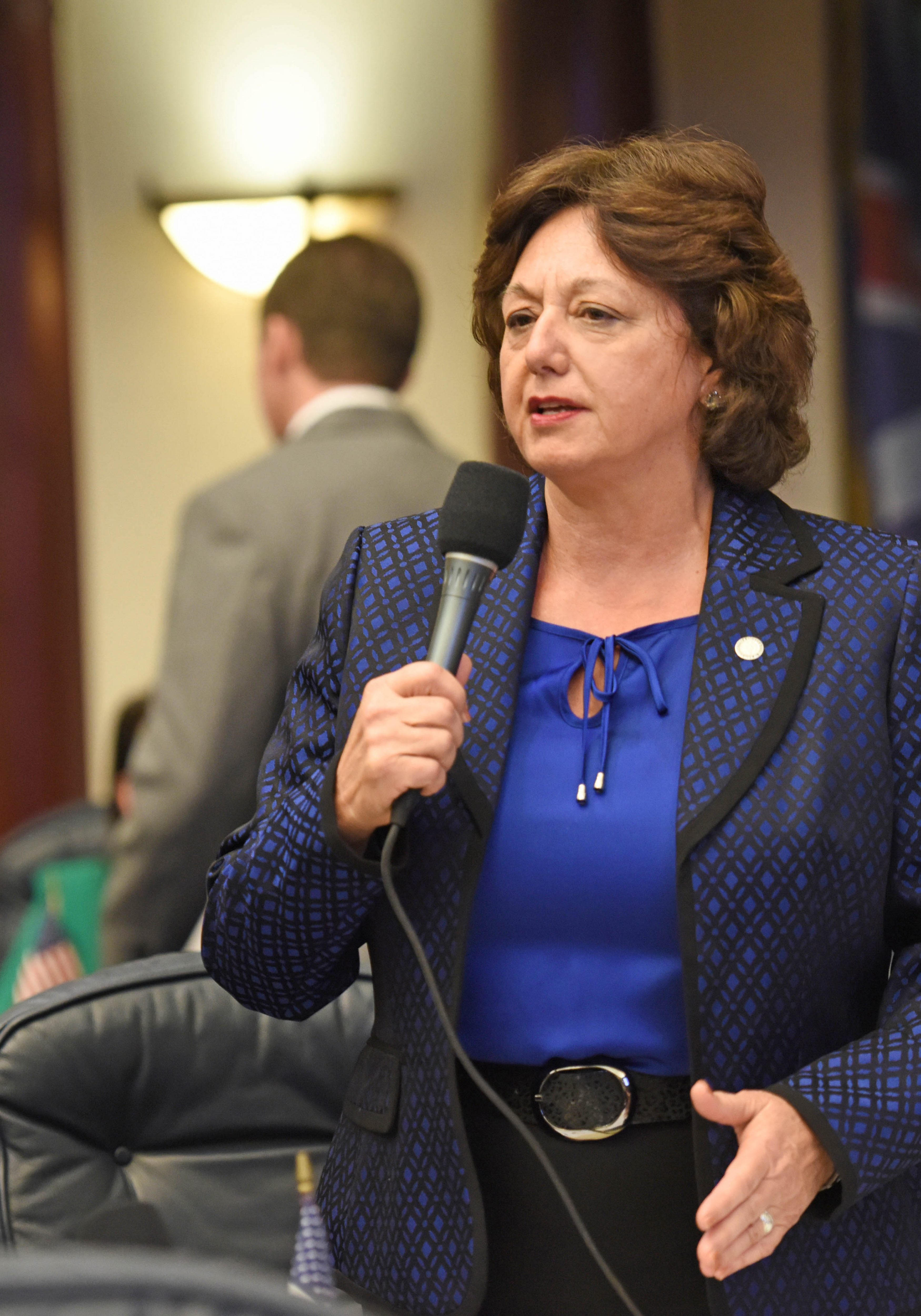 Get ready to call her senator.
Rep. Kathleen Passidomo defeated Rep. Matt Hudson in the Republican primary for Senate District 28. While her name will be on the ballot in November, she'll face two unknown, out of district write-in candidates.
"I'm deeply honored that the Republican voters of Senate District 28 have chosen me to be their voice in the State Senate. I look forward to building on Sen. Richter's accomplishments and continuing to bring common sense conservative solutions to the issues facing Southwest Florida. Specifically, I'd like to thank Gov. Scott for putting his trust in me to keep Florida one of the most business-friendly states in the nation," she said in a statement. "I can't thank my supporters, volunteers, and family enough for their dedication to this campaign. We couldn't have done this without their hard work."
According to preliminary election results, Passidomo received nearly 58 percent of the vote. Hudson received 42 percent of the vote.
First elected in 2010, she became known as a likable and hard-working legislator. She earned the support of Sen. Garrett Richter, who endorsed her shortly after the end of the 2016 legislative session. She was also endorsed by the Florida Chamber of Commerce, and received support from Majority Leader Bill Galvano and Sen. Wilton Simpson, both of whom are in line for the Senate presidency.
Her race wasn't an easy one, though. The Senate District 28 race was heated, and focused primarily on which candidate was more conservative.
Passidomo took hits for being not conservative enough. A political committee called "Conservatives" ran ads focused on the Second Amendment and abortion, and attacked her husband for donating to President Barack Obama's 2008 campaign.
First elected in 2007, the loss ends Hudson's legislative career for now. He rose to the position of House Speaker Pro Tempore under Speaker Steve Crisafulli, and spent much of his legislative career as chairman of the House health care appropriations subcommittee. He was among those who opposed efforts to expand Medicaid under the Affordable Care Act.
While he campaigned as the most conservative candidate in the race, outside groups — including those tied to the Florida Medical Association — hoped to use his votes as a local fire commissioner and in the Legislature to describe him as not conservative.