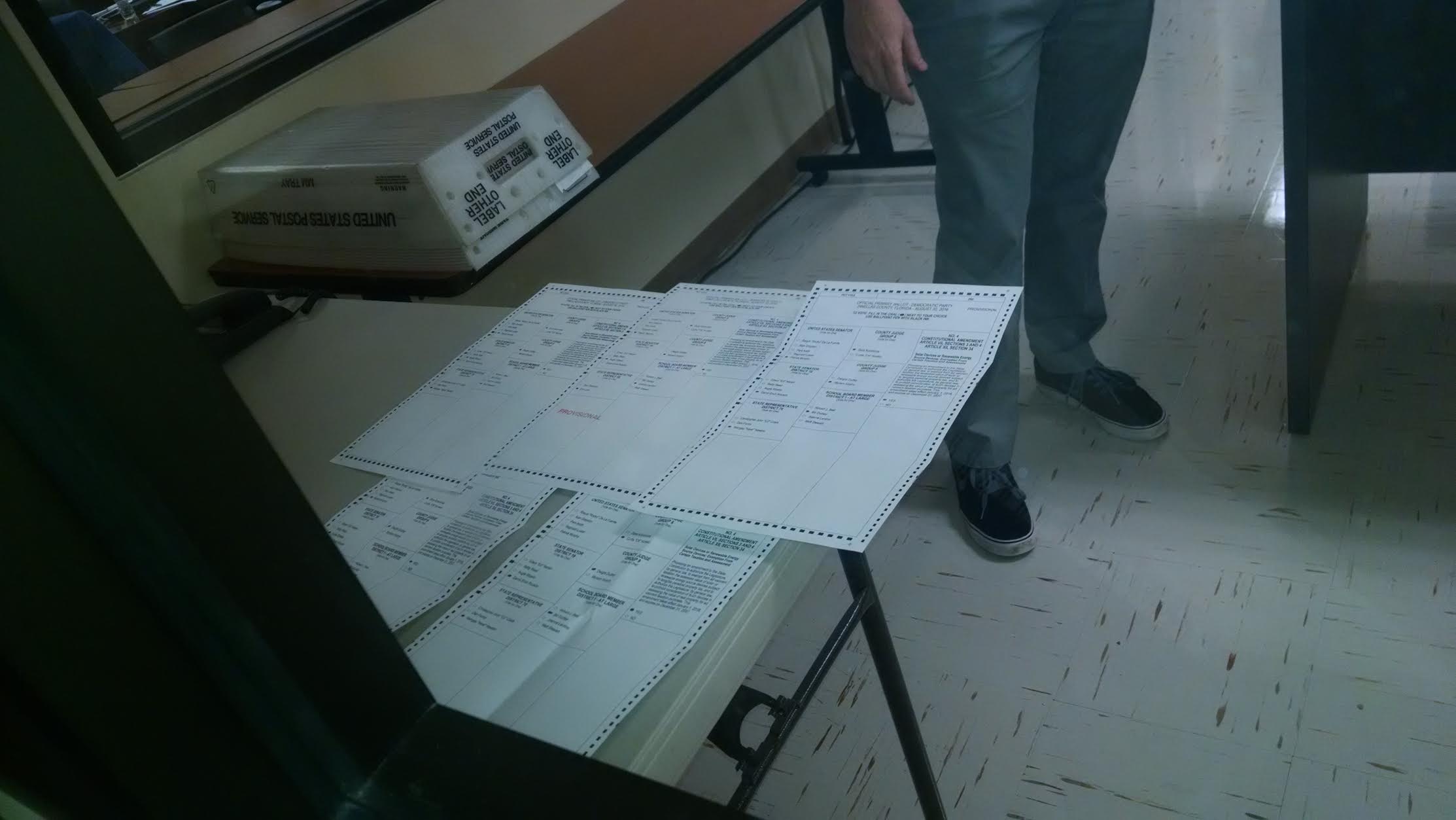 (UPDATE) After provisional ballots were counted by the separate Hillsborough and Pinellas County canvassing boards Thursday, Darryl Rouson's lead over Ed Narain grew to 75 votes in the race for the Florida state Senate District 19.
The contest appears indeed headed for a machine recount Friday, as the final margin of 75 votes out more than 37,000 cast is less than one-half of the percent required for an automatic recount.
Florida Secretary of State Ken Detzner made the official call, shortly after 6:30 p.m. Thursday.
Roughly three-fourths of the district is in Hillsborough County; the other fourth in Pinellas.
Officials with the Pinellas County Supervisor of Elections say that the machine recount will begin at 10 a.m. Friday, with the manual review of 12 "over votes" and 308 "under votes" to take place immediately afterward. It's believed that the Hillsborough County Supervisor of Elections recount will begin at that same time as well. There were more than 15,000 votes cast in Pinellas in the SD 19 race, and nearly 22,000 in Hillsborough. Officials say that should take a few hours.
Rouson had a 61-vote lead after all votes were counted at the end of the election Tuesday night.
State election rules required the counting of provisional ballots on Thursday. Those are ballots cast by voters who did not provide proper identification at the time of their vote but later came in with their ID's. Election officials then checked their signatures against official registration cards.
Narain gained six additional votes in the counting of 20 provisional ballots in Hillsborough County, while Rouson received two more. In Pinellas, there were only seven provisional ballots in SD 19 to review, and Rouson added three votes there (Augie Ribeiro received four votes).
The Pinellas County SOE's office said that all of these things would happen on Friday:
— Conduct a machine recount for the State Senator District 19 race
— Certify the second set of unofficial election results for August 30, 2016, Primary Election
— Conduct a manual recount, if required, for the State Senator District 19 race
— Certify final official election results for the August 30, 2016, Primary Election
— Conduct a post-election test of the tabulation equipment
Rouson attended the counting of provisional ballots at the Pinellas County Supervisor of Elections office in Largo on Thursday. He said he wasn't taking anything for granted.
"We fell good about where we are at this point, " he said. "We are humbled. We are realistic. It's not over yet. But I'm thankful."
Narain was unavailable for comment.