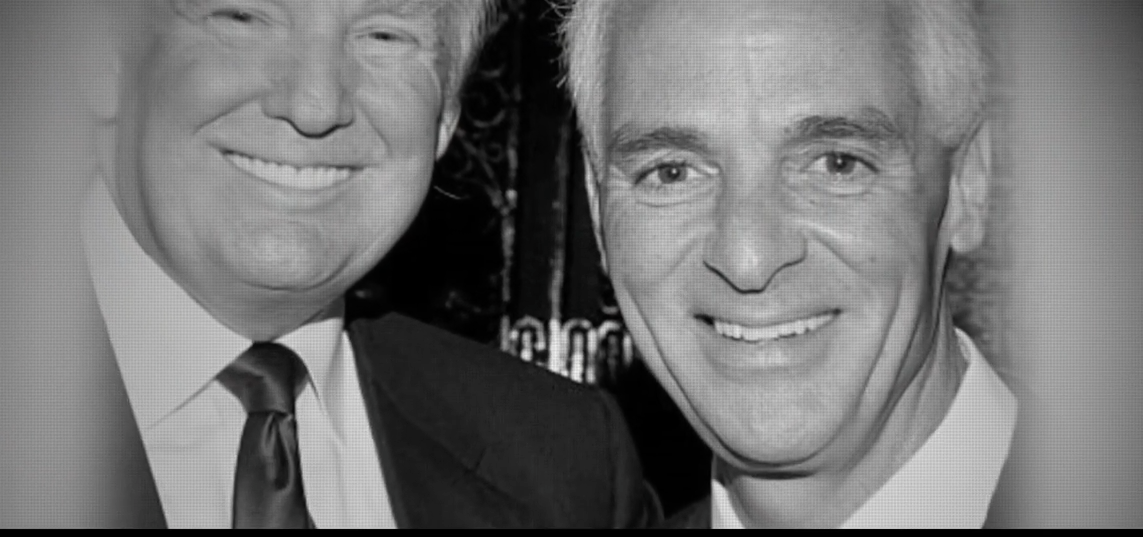 After being tagged with with fellow Republican Donald Trump last week, David Jolly is hitting back at Charlie Crist when it comes to being associated with the Manhattan real estate developer and GOP presidential candidate.
As Jolly was easily winning his Republican primary against Mark Bircher in Florida's 13th Congressional District last Tuesday night, Crist issued a statement saying that "it saddens me to think that anyone who supports Donald Trump's agenda could ever represent Pinellas County."
The inference was that Jolly is backing Trump in the presidential election. Though Jolly hasn't ruled out ultimately supporting his party's standard bearer for president, he hasn't done so to date, and immediately accused Crist of lying. 
Matthew Van Name, Crist's campaign manager, then followed up with a memo detailing how Crist should essentially walk all over Jolly in the general election, citing polling and financial numbers that favor Crist, who is now running in a seat that definitely favors Democrats after redistricting last year.
Clearly, Jolly has had enough. In a new video issued on Tuesday, the Indian Shores Republican discusses Crist's own relationship with Trump, including multiple fundraising events at Trump Tower in New York, golf tournaments at Trump International Golf Course in West Palm, and a "questionable courtship" of the business mogul to help raise money for a property tax amendment.
The Jolly camp provided financial forms to show how Trump twice provided $2,400 campaign contributions to Crist's run for Senate in 2010, and also links to a Tampa Bay Times story referring to getting Trump's help in raising money for a constitutional amendment on the January 2008 presidential primary ballot that would double the state's homestead exemption and allow people to transfer their accrued Save Our Homes benefits when they move (the measure was approved).
The story reported that if the amendment had already been in place, "Trump would have saved tens of thousands of dollars."
"When it comes to Charlie Crist, political convenience will always trump honesty," Jolly said.  "There's only one candidate in this race who has ever sought political favor from Donald Trump and that's Charlie Crist. But to no surprise to all of us here in Pinellas, when it was politically convenient for Charlie Crist last week to abandon his friend, he turned his back on Donald Trump like he's turned on us so many times."
The Crist camp responded in kind.
"This is a truly bizarre video from David Jolly, a guy who said he still has a lot of respect for Donald Trump and is supporting the Trump agenda, even after all the crazy and hateful things Donald Trump has said," responded Crist spokesman Kevin Cate.
The Jolly camp told reporters in their statement the Crist camp would "receive a canned email statement from the Crist campaign saying David Jolly has 'respect' for Mr. Trump." In the audio clip provided by the Jolly campaign, Jolly makes the comment when referring to Trump's signature campaign motto of "making America great again."
"I have a lot of respect for Donald Trump, but I will tell you I disagree with his slogan," Jolly said. "I believe America today already is the greatest nation on the face of the Earth."
The Crist camp also criticized Jolly for going negative.
"Your readers may be old enough to remember the David Jolly a couple of months ago who pretended he wasn't going to even say Charlie's name," said Cate. "This is just another reason most people don't trust lobbyists like David Jolly."
In fact, Jolly said at his press conference announcing that he was again running for his congressional seat in late June that he didn't intend to speak at all about Crist in his effort to win reelection.
Watch the video below: