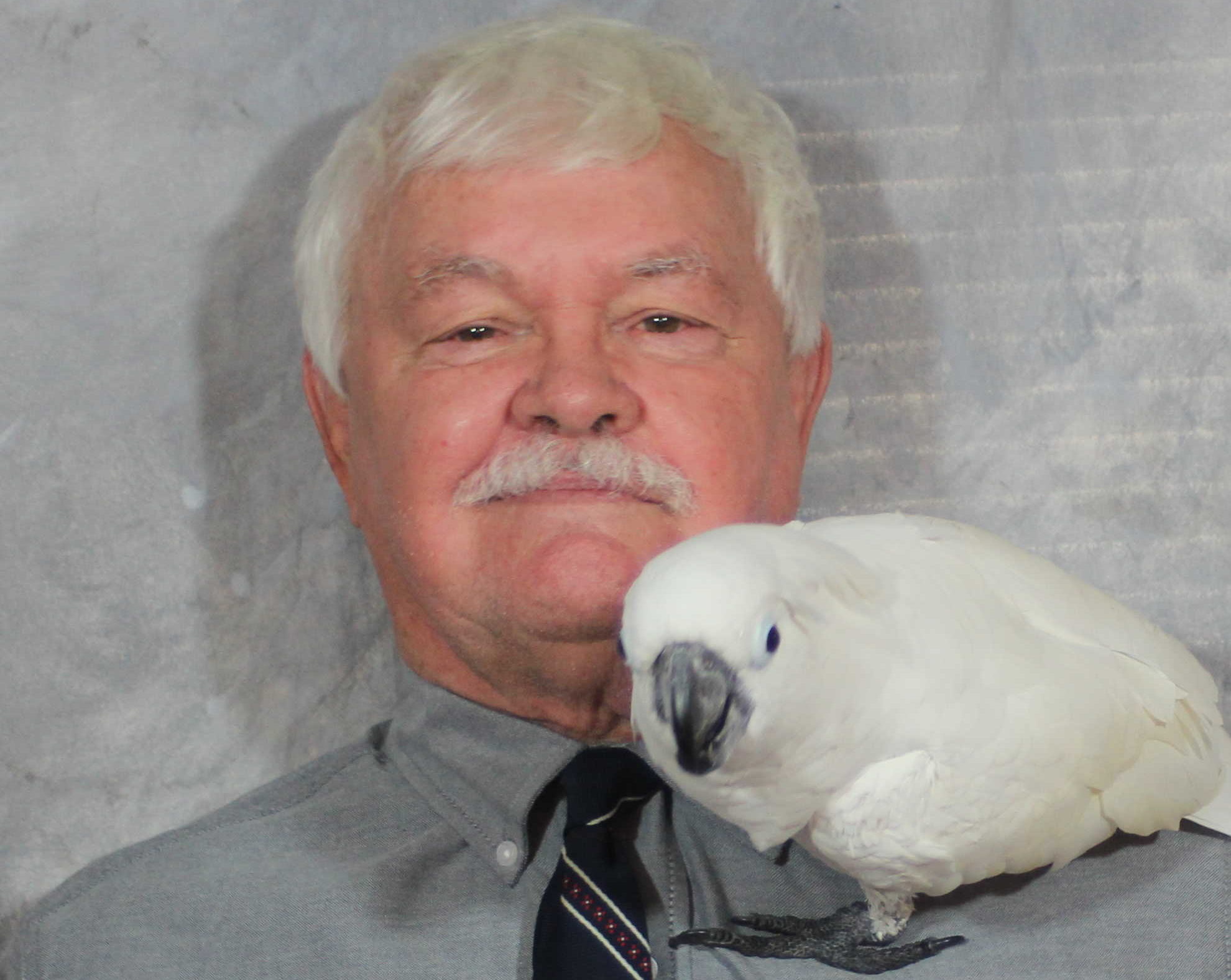 At a Tampa Tiger Bay event last month, Ed Narain joked that he wasn't sure that John Houman actually existed, since he hadn't previously seen the lone Republican in the race on the campaign trail.
Part of that was because all of the focus on the Senate District 19 race was on the Democratic primary, ultimately won by last week by House District 70 state Rep. Darryl Rouson by less than 80 votes over Narain.
So as attention now moves to November, the question must be asked: Who is John Houman, and why does he call himself "Mr. Manners"?
In a phone conversation conducted Wednesday morning, Houman attempted to fill in some of the blanks in his background. He's 69 (he prefers the phrase "pushing 70"), has lived in the North Tampa area for the past three years, and is currently retired, after a career working as an electrician and then a Realtor.
He grew up in Danbury, Wisconsin, and jokes that he was something of a "professional student," before ultimately escaping the brutal winters of the Midwest once he discovered South Florida.
Due to the strongly Democratic leanings of SD 19, Houman is considered a likely also-ran to Rouson's expected election to the Legislature's higher chamber. "You never know until the horse race is over," he says when asked about the slim odds of his winning the district. He hasn't raised any money — none at all in the race, and is running out of the $3,000 loan he gave his campaign back in May.
Houman speaks effusively about the Democrats in the SD 19 race, mentioning Betty Reed and Augie Ribeiro in addition to Rouson and Narain. "When I met the other four candidates, I felt guilty," he says, alluding to his lack of a political pedigree. "They're role models in my book. They've gone out of their way to get where they are," he says admiringly. "They're truly public servants."
In a statement issued out on Wednesday, Houman sounds as progressive as any Republican running in Florida this year, proclaiming his support for human rights, "be it women's rights, gay rights, or civil rights," adding that you should be judged (which he misspells as "judges") as a person, "not on your race, creed, color, or sexual orientation."
He's sensitive to the rights of ex-felons, having petitioned the state to restore his civil rights after getting busted for a DUI (which he acknowledges on his website). When it comes to criminal justice reform, he cites his support for California's Proposition 47, a ballot measure passed in 2014 in the Golden State that changed drug possession and five other non-violent felonies into misdemeanors.
Houman also supports creating a centralized state criminal and rape kit DNA testing center to expedite case loads in conjunction with universities' criminal justice programs.
Before we ended our conversation, I had to ask Houman — what is up with the "Mr. Manners" moniker?
He says it derived while watching Dr. Phil a few years ago on television. "It's just the thought of the way you should treat people," he says, referring to terms like "please" and "thank you."
"It's about being polite," he says.