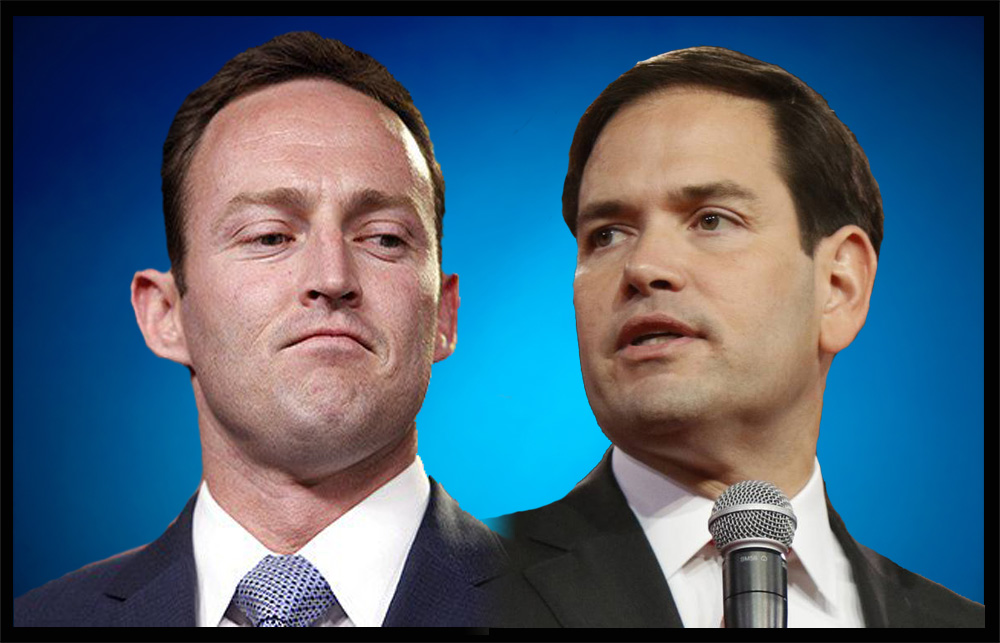 Sen. Marco Rubio leads Rep. Patrick Murphy, but the race for U.S. Senate remains close.
A Public Policy Polling survey released Wednesday found 40 percent of likely Florida voters said they were backing Rubio, while 37 percent picked Murphy. Ten percent of respondents backed Libertarian Paul Stanton, while 13 percent said they were still undecided.
Public Policy Polling surveyed 744 likely voters between Sept. 4 and Sept. 6. The survey had a margin of error of 3.6 percent.
"Marco Rubio is not popular as he runs for re-election to a second term," said Dean Debnam, the president of Public Policy Polling, in a statement. "But voters aren't really familiar with Patrick Murphy yet, so that's helping Rubio start out the general with a modest advantage."
According to the poll, 45 percent of likely Florida voters disapproved of Rubio's job performance. Thirty-five percent of respondents approved of him, while 20 percent said they weren't sure.
A significant share of voters (47 percent) said they weren't sure what to think of Murphy. According to the poll, 29 percent of voters had a favorable opinion, while 24 percent had an unfavorable opinion.
The race is one of the most-watched in this election cycle, and could be key to control of the Senate. Outside groups are pouring millions of dollars into the state, and both candidates have already spent weeks attacking each other.
One issue that has emerged on the campaign trail is whether Rubio should commit to serving a full-term in the Senate. Murphy has been going after Rubio for not committing to a full term, calling on him to sign a pledge that he'll serve six years if re-elected.
"Floridians deserve a senator who will serve them for a full six years without regard for their personal political ambition," said Galia Slayen, a Murphy spokeswoman, in a statement Wednesday. "Marco Rubio has failed that test. Instead of joining Patrick in signing the Full Time Senator Pledge, he has decided to put himself first. It's simple: if Marco Rubio wants his job back, he should commit to doing it. Floridians are waiting."
According to the PPP survey, 60 percent of likely voters said they believed candidates running for the Senate should "pledge to serve their entire six-year term if elected." The poll found 21 percent of respondents said candidates shouldn't have to pledge to serve their full term, while 19 percent said they weren't sure.