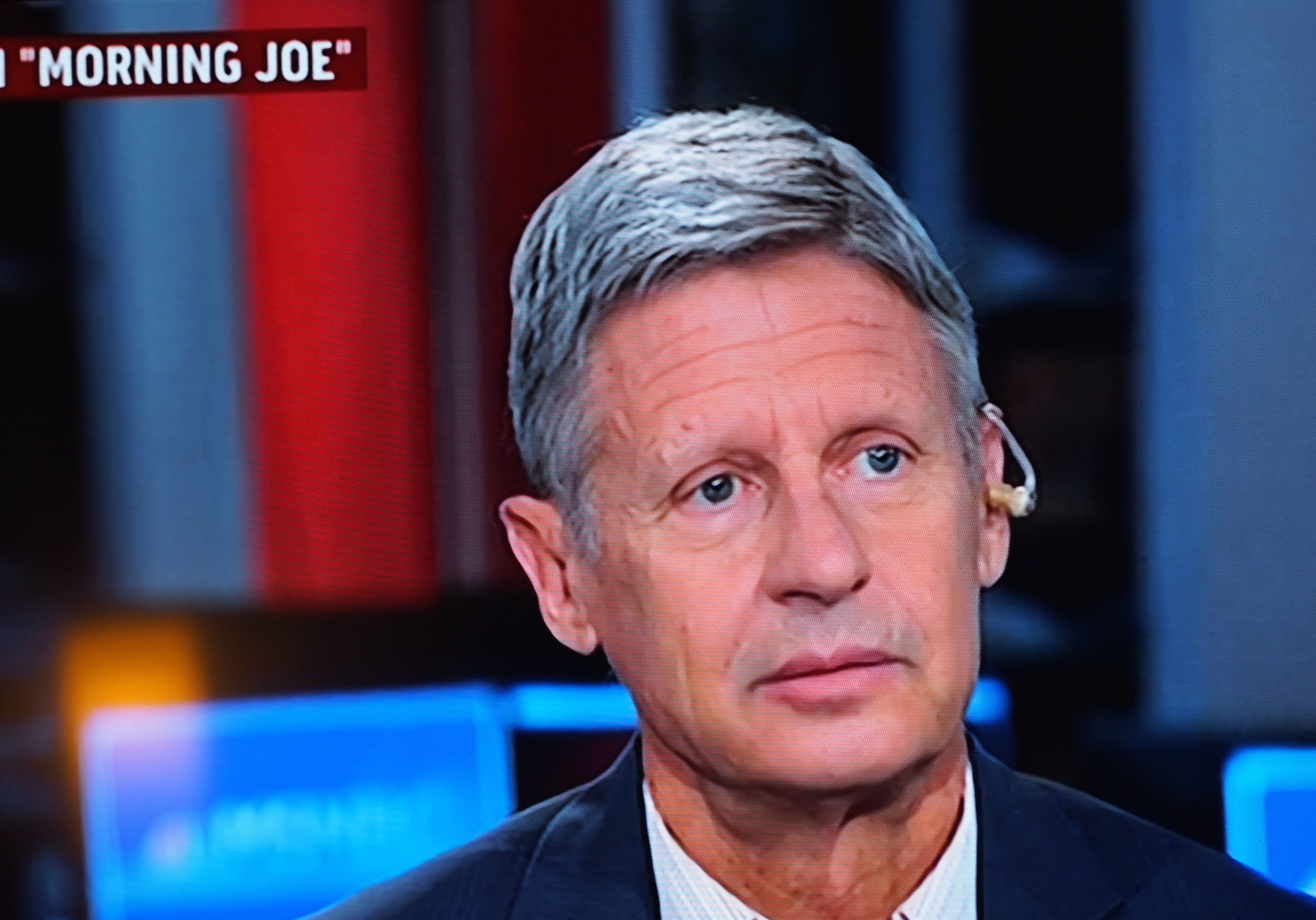 Sitting with the prospect of showing a Libertarian view of foreign affairs that might make Donald Trump's brash non-commitment and Hillary Clinton's nuanced status quo look out of touch, presidential nominee Gary Johnson instead stumbled face-first Thursday on MSNBC's "Morning Joe" show.
Johnson was unable to answer his first question, from columnist Mike Barnicle, who asked what he would do about Aleppo, and then spent the rest of his appearance trying to recover.
"What is Aleppo?" Johnson responded to Barnicle's question, while looking like a deer in the headlights.
"You're kidding!" Barnicle snapped back, before reminding Johnson it is the Syrian epicenter of the ISIS refugee crisis, and the site of massive killings.
Johnson then spent much of the rest of his appearance on the show trying to explain his response for that one question, saying he was in fact fully aware of what was going on in Syria and the complexities.
He said the only solution would be a diplomatic alliance with Russia to solve the Syrian conflicts through diplomacy.
The stumble took so long that Johnson used up nearly his entire block of time on that one question, to the shocked "Morning Joe" crew. In his rare national TV opportunity to address Clinton and Trump, Johnson almost got off the without discussing anything the Democratic and Republican presidential candidates talked about Wednesday night during their forum on NBC to talk about foreign affairs policies.
"Morning Joe" host Joe Scarborough finally bailed him out with one last question, delaying the segment's close to ask about how much of the military he would cut. Johnson replied that in the 1990s, the federal Base Realignment and Closure Commission recommended another 20 percent of base closures that never happened, and so he would propose a 20 percent cut in military spending to close those unnecessary installations.
Afterwards the "Morning Joe" panel expressed shock and disappointment. Barnicle called Johnson ignorant. Scarborough said the appearance was stunning, and accused Johnson of not being as informed as "18-year-old college students."