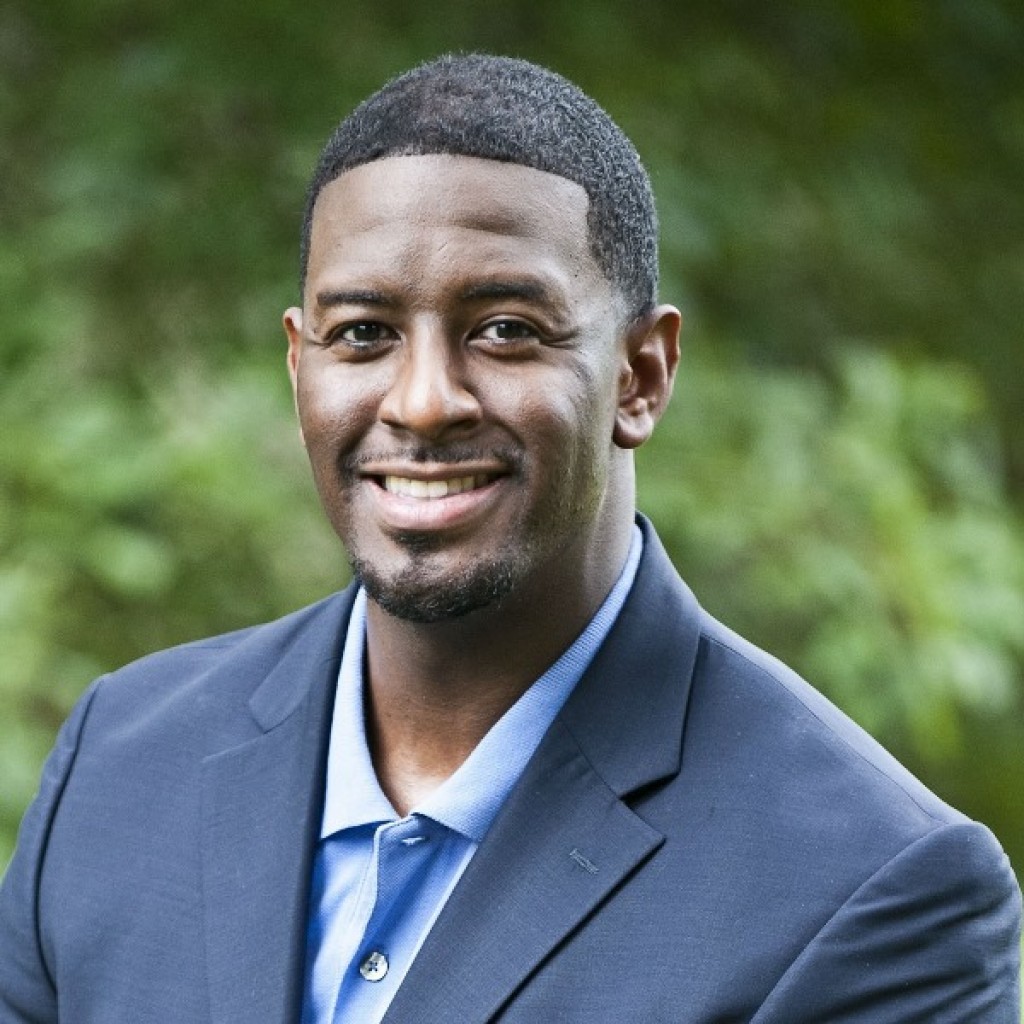 It's good to have friends in high places, and if you're Florida attorney Christopher Chestnut, you likely need them these days.
The Florida Bar wants Chestnut suspended and disbarred.
Chestnut has already been the subject of nine different bar disciplinary issues, as WJXT reports, including a May complaint charging "egregious conduct involving … lack of competence, candor, diligence, and communication, solicitation, dishonesty, failure to supervise, and excessive fee."
Chestnut is fighting this, despite repeated warnings that the more he fights this, the worse the consequences could be.
Permanent disbarment is a possibility.
However, Chestnut does have powerful friends to soften the blow, should he be foreclosed from a legal career going forward.
One such powerful friend: Tallahassee mayor Andrew Gillum.
In a sworn affidavit, Marcus Gillum — the mayor's brother — describes a May meeting with the mayor and his "best friend" Christopher Chestnut in a Chicago hotel, where everyone was attending a meeting of the People for the American Way (an interesting venue for a lawyer accused of ripping off clients).
Gillum's role? Hosting a conclave of "Young Elected Officials."
Why was any of this in the affidavit?
During that conversation, Chestnut talked via phone to Matisha Ward, a woman that a Dallas city councilwoman was advocating for.
The woman's mother had gotten mauled by a pack of wild dogs and died; the daughter was considering legal remedies.
Chestnut talked to Ward, who then claimed that conversation was an attempt to solicit her business, and so the woman sued the councilwoman and the Jacksonville lawyer for half a million dollars.
Chestnut believes he's blameless, as he told a Dallas TV station, no matter what he might have been recorded saying by the lady on the phone.
Chestnut told Dallas' News 8 neither he nor Young did anything that met the threshold of solicitation.
"I perceive it as Ms. Young trying to help a constituent who just lost her mom tragically in a horrific death. She was just following up with the lady to see if I could help," Chestnut said.
Help, as those in Tallahassee during Hermine recovery efforts can attest, is an elastic concept.