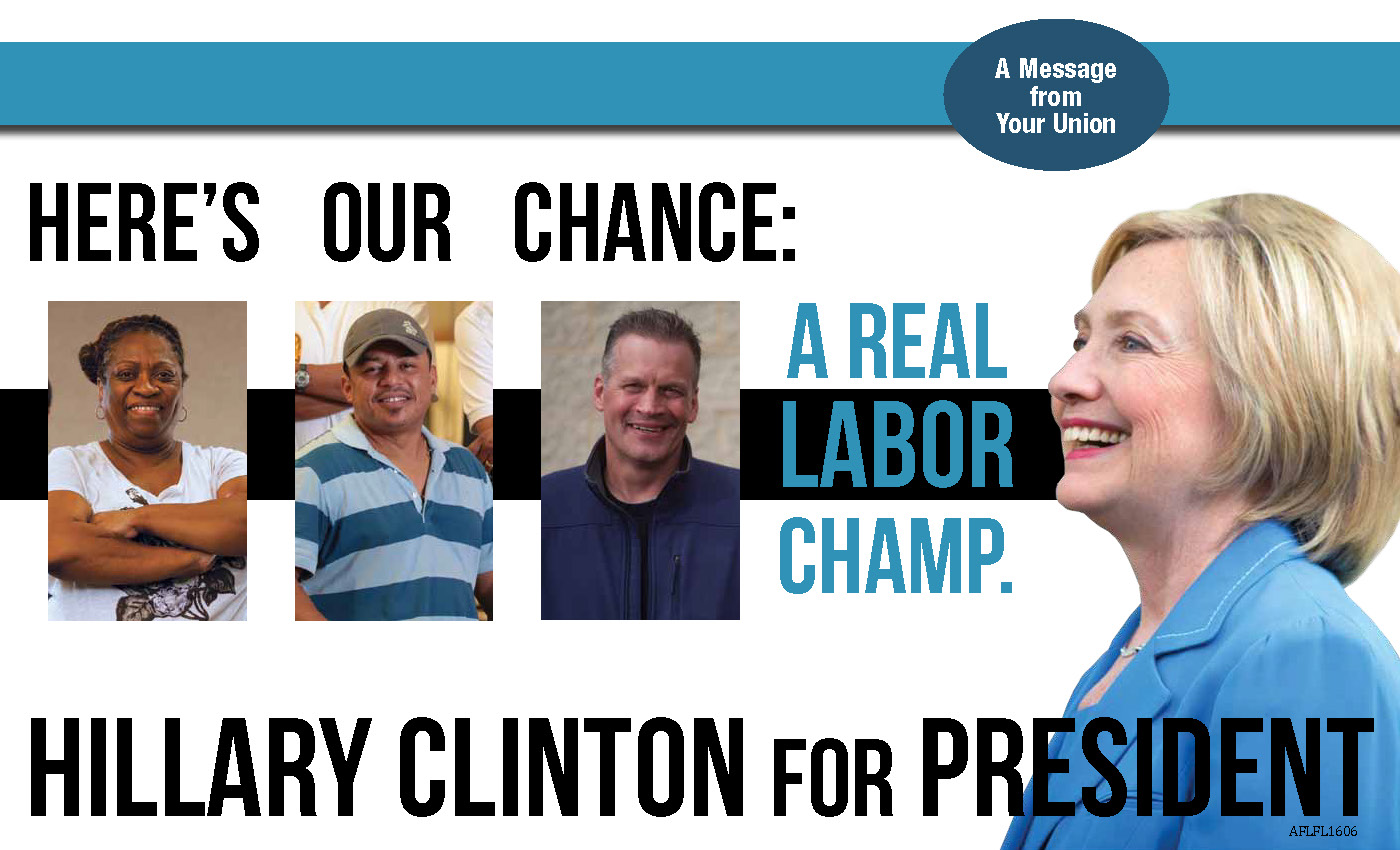 The AFL-CIO launched its direct mail program on behalf of Hillary Clinton in Florida Tuesday, the first of two mass mailings aimed at reaching union members and their families.
A total of 56,164 pieces are scheduled to be sent this week.
The first mail piece, being sent out on Tuesday, highlights her proposed economic plan, specifically referring to her proposals to reward companies that incorporate profit-sharing with their employees, end tax breaks for corporations that relocate overseas, invest in infrastructure, and "set a high bar for trade deals to create jobs and raise wages."
The second piece — to be be sent out on Thursday — emphasizes family, referring to her plan to guarantee 12 weeks of paid leave and medical leave for a new child or seriously ill family member.
The mailer also says she will "make the rich and big corporations pay their fair share and give tax relief to working families."