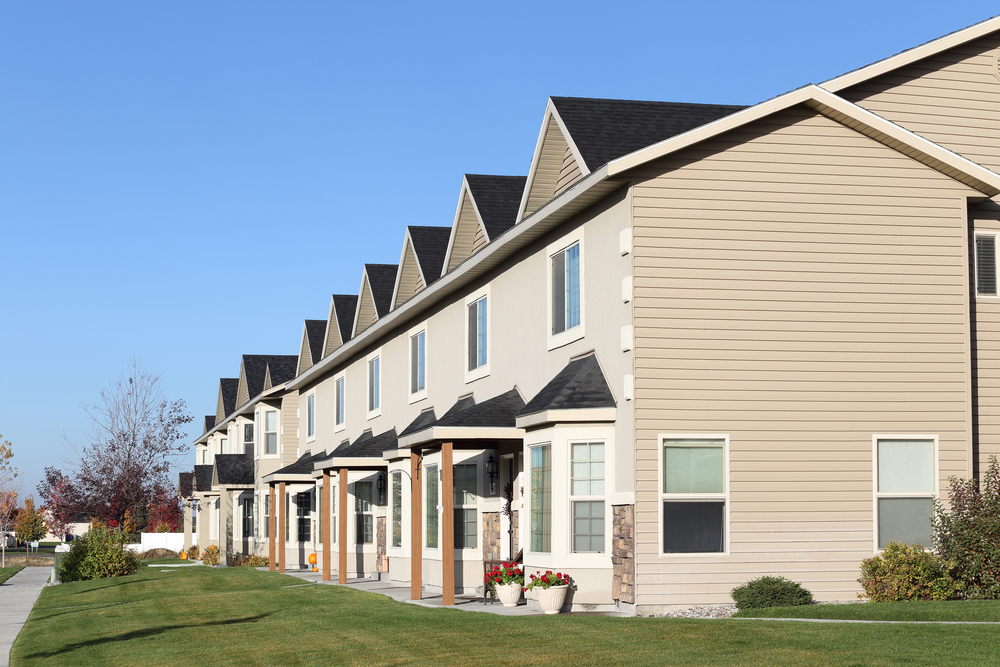 A South Florida swindle that involved stealing money intended to put roofs over poor folk's heads is spinning to an ignominious close.
Lloyd Boggio, once head of the affordable-housing developer Carlisle Development Group in Miami, copped a plea Monday rather than face the full extent of the accusations against him.
Those accusations are that he was one of several people who schemed to "pad construction costs of rental apartments (for lower-income residents) to generate higher government-issued tax credits for (the company) and its investors," as the Miami Herald put it.
In other words, both a heist on Uncle Sam and the poorest among us. Boggio now faces sentencing on just one count of money-laundering, with sentencing guidelines suggesting seven to nine years in the pokey.
But this isn't just a story about some private company's wrongdoing. It also raises questions about the state government watchdog that was supposed to prevent frauds like this in the first place. We'll get to that later.
Federal court filings lay out prosecutors' case against Boggio, which he short-circuited by pleading guilty.
Boggio co-founded Carlisle with lawyer-businessman Bruce Greer and ran it till 2007, when he hired Greer's son, Matthew Greer, to take over as CEO. Greer's mom, Evelyn Greer, was mayor of Pinecrest, a suburban village in Miami-Dade.
Matthew Greer was CEO till 2012. Prosecutors refer to his tenure as boss as the "conspiracy period." He pleaded guilty back in September 2015 with the proviso that his prominent parents got criminal immunity.
During his CEO days, in which Boggio served as a consultant, the company "built several low-income housing developments in Miami-Dade County and elsewhere," according to court records. Carlisle would apply for federal tax credits, and for grants through the Florida Housing Finance Corp. (FHFC) to pay for the building costs.
"FHFC authorized the allocation of tax credits and grant monies based on development costs," the fact statement for the plea agreement says. "Generally, a development with higher construction costs would receive more tax credits and/or grant monies."
Beginning in 2006, federal prosecutors say Michael Greer and Boggio conspired with a Fort Lauderdale contractor to submit "fraudulently inflated low-income housing construction contracts to FHFC's representatives to obtain excess federal tax credits and grant monies … then to use the proceeds for their personal use and benefit."
One low-income housing development in Miami's Overtown section was inflated by nearly $3 million, for example, with those extra dollars becoming a "kickback," the fact statement says. FHFC then distributed the money based on the phony numbers.
But they didn't stop there. Greer and Boggio repeated the same swindle with other developers and construction companies.
"During the conspiracy period, co-conspirators caused the submission of fraudulently inflated construction contracts on a total of eight low-income housing developments, which resulted in the allocation of at least $25 million in excess federal tax credits and grant monies," prosecutors say.
Boggio personally pocketed $7 million of that, court records show. Nice work if you can get it. And apparently, you can get it from FHFC if you try.
Here is the nub of what is so gear-grinding about FHFC and its executive director, Steve Auger, a former social worker: They're supposed to be the steward of both state and federal affordable housing money.
The corporation oversees all of the transactions, including the ones that were the subject of the Boggio and others' investigation.
FHFC, which has substantial staff, isn't just the "administrator" of Florida's affordable housing programs, they're also the regulators, in a sense.
So how does something like this happen without them knowing — or at least having a suspicion? Were these transactions not being audited? How did they not know this was going on for five years? If they didn't know, should they have known?
Let's put it even more pointedly: Did Auger or others at FHFC know about it and whiff — or were they all asleep at the wheel? Now that the criminal side of this fiasco is coming to a close, the legislative side needs to ramp up by asking: Who is responsible?