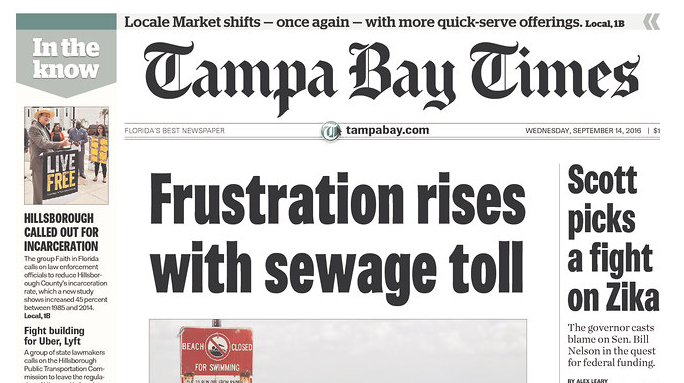 No, the Tampa Bay Times hasn't dropped its paywall.
A couple of FloridaPolitics.com readers on Wednesday mused whether the St. Petersburg-based newspaper, Florida's largest by circulation, had done so, judging by a "seeming plethora of free content."
But a Times spokeswoman says the paywall has been temporarily loosened but not lifted.
As a refresher, a paywall "prevents Internet users from accessing webpage content (most notably news content and scholarly publications) without a paid subscription," according to Mashable, the tech news and digital culture website.
The Times and other newspapers use what's known as a "soft" paywall. They allow "more flexibility in what users can view without subscribing, such as … a limited number of articles per month."
The Times instituted its paywall in 2013, leaving viewing of PolitiFact and Things to Do content, as well as ad sections, totally free.
Times Publishing spokeswoman Sherri Day said Wednesday the paper's "pay meter and digital subscription program for tampabay.com is still active."
"We have temporarily increased the threshold of pages allowed to non-subscribers in order to provide ample transition time for all of our new total access subscribers joining us from the Tampa Tribune to register and set up their logins and passwords," she said in an email.
In May, the Times bought the 123-year-old Tribune, its longtime cross-Bay competitor, and closed it.
"We expect to have that customer outreach effort and transition completed some time this fall," Day added. "At that point, we will restore the meter to its previous level of 15 page views (per month) for non-subscribers." She didn't say where it is currently set.