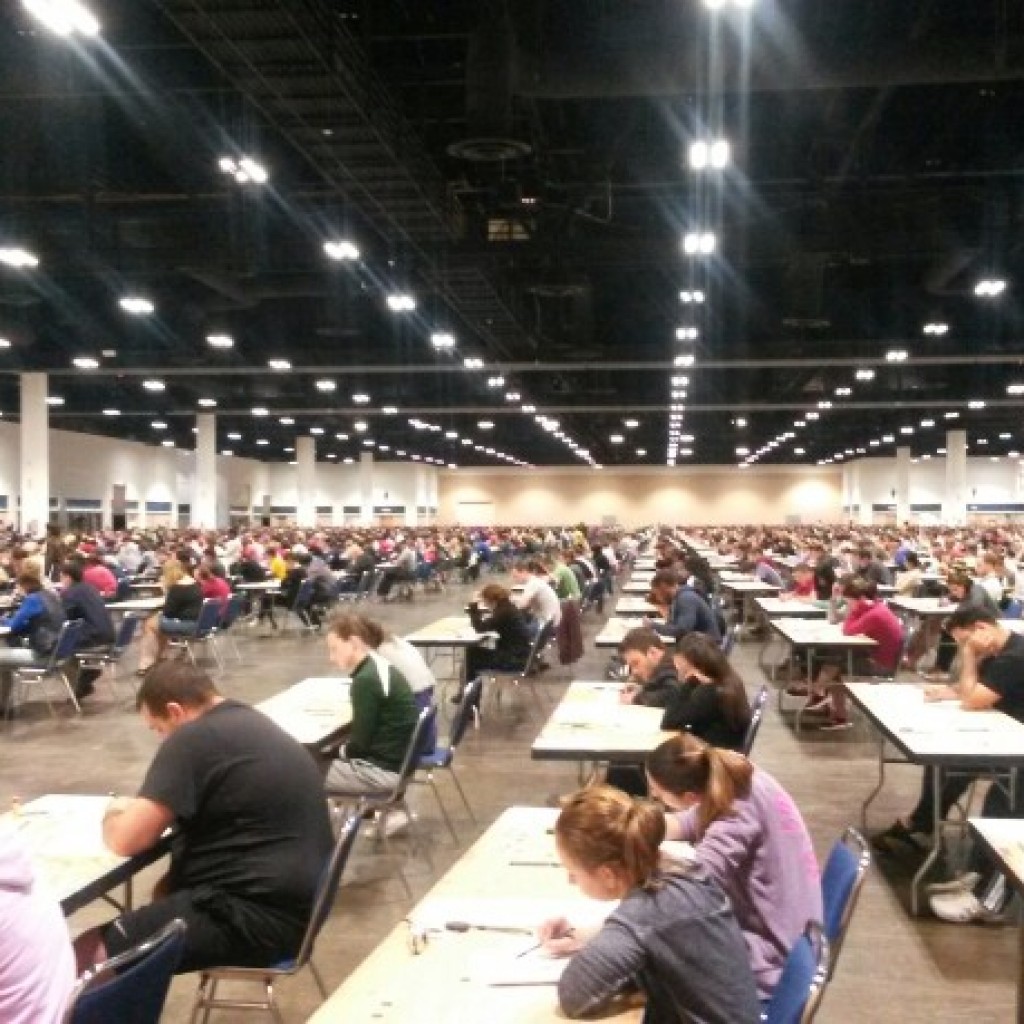 Florida law school students' downward spiral continues, with only 68.2 percent passing the latest state bar exam.
The state's Board of Bar Examiners on Monday released the figures for the July 26-27 examination. The results are for first-time test takers only.
This July's overall pass rate was 0.7 percent lower than last year's, of 68.9 percent. In 2014, it was 71.8 percent for the summer exam; in 2013, it was 77.2 percent.
In 2012 and 2011, 80.2 percent and 80.1 percent of first-time test takers passed, respectively.
This means the overall passage rate has slid 12 percentage points over the last five summer administrations of the exam.
Like many state bar exams, it's given twice a year, in late February and late July. But more law students traditionally take the exam in the summer, immediately after graduation and bar review. A smaller number, including those who fail the summer exam, take the bar in the winter.
Florida isn't alone.
"Bar exam passage rates have been dropping in big states including California, New York … and New Jersey," the New York Times reported earlier this year. "Georgia, Pennsylvania and the District of Columbia also were stung by lower passage rates after the July 2015 exam.
"The bar passage rate in California, for example, sank last year to its lowest point since 1986," the newspaper reported. "In New York, the overall passage rate for test takers last July was at its lowest point since 2004."
The reason for the countrywide drop: "Law schools have been admitting students with lower qualifications" to fill seats as the number of overall applicants declines, Bloomberg Business reported this time last year.
As Erica Moeser, president of the National Conference of Bar Examiners, told the ABA Journal earlier this month, the cause of that slump is "deceptively simple."
It started, she said, with "the sharp drop in law school applications that began in 2011, when the job market for newly minted lawyers dried up, and would-be students — hearing horror stories about new graduates with six-figure debts who couldn't find jobs — turned to other post-grad-degree fields such as business or medicine."
Here are the July 2016 passage rates broken down by individual Florida law schools:
Florida International University College of Law — 87.5 percent
University of Miami School of Law — 80.6 percent
Stetson University College of Law — 80.5 percent
Florida State University College of Law — 78.8 percent
University of Florida College of Law — 78.6 percent
Ave Maria School of Law — 66.7 percent
Nova Southeastern University College of Law — 63 percent
Florida A&M University College of Law — 52.9 percent
Florida Coastal School of Law — 51.9 percent
Barry University School of Law — 49 percent
St. Thomas University College of Law — 45.5 percent
Of test takers who went to law school outside Florida, 65.1 percent passed and lawyers from other states who also want to be licensed in Florida passed by 68.9 percent.
Statistics for previous exams are here.