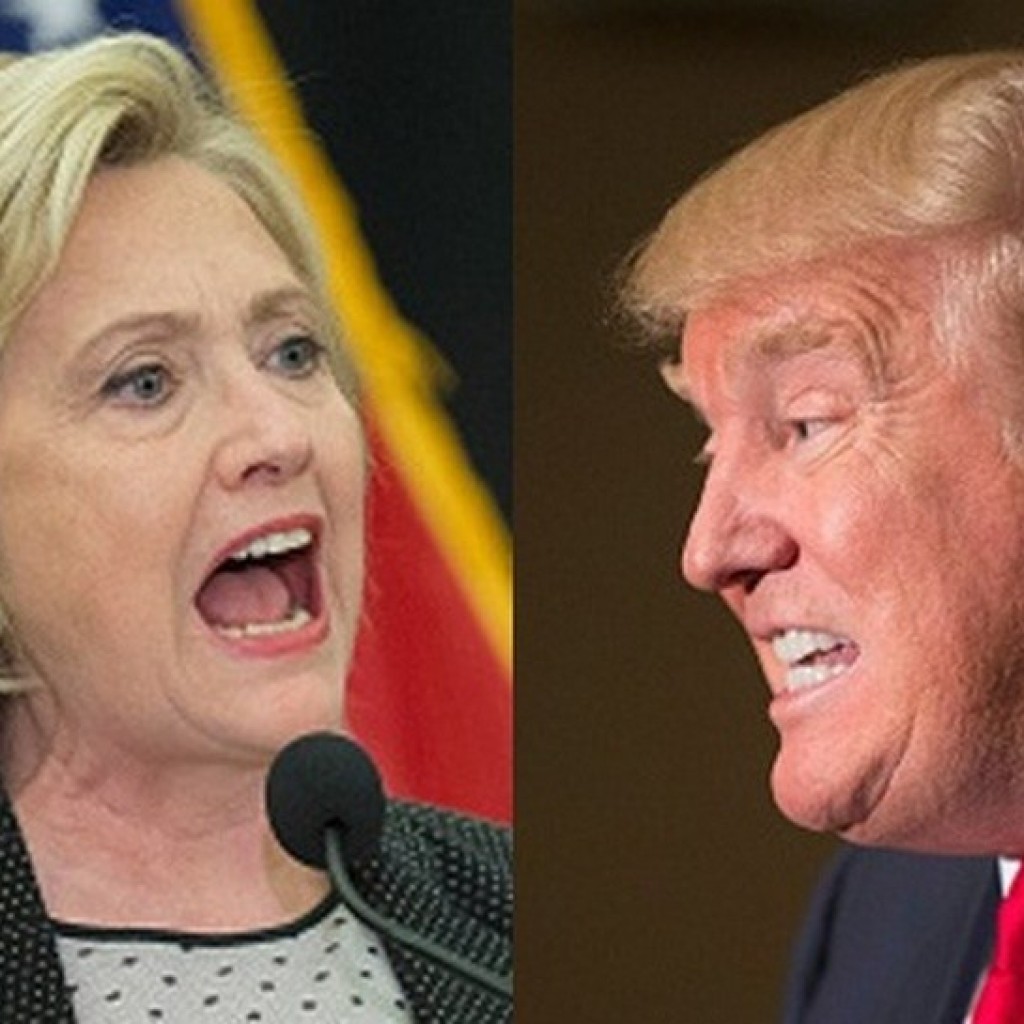 Hillary Clinton and Donald Trump are in a statistical tie in the presidential race in Florida, according to a New York Times Upshot/Siena College Research Institute poll of likely voters released Monday.
Clinton had the support of 41 percent of likely voters against 40 percent for Trump. Libertarian Party candidate Gary Johnson had 9 percent, and Jill Stein of the Green Party had 2 percent.
Meanwhile, Republican U.S. Sen. Marco Rubio led Democratic U.S. Rep. Patrick Murphy, 48-42 percent.
The poll had a margin for error of plus or minus 3.3 percent. Details here.
Likely voters supported federal gun control legislation, 49-43 percent; opposed building a wall along the Mexican border, 50-43 percent; and favored federal economic stimulus programs, 44-37 percent.
They disapproved of the Affordable Care Act, 51-42 percent. They split on whether to deport undocumented immigrants — 44-43 percent.
"Right now, Florida is a toss-up. Beneath tied scores on vote choice and issue preferences rest varied competing groups and interests," said Don Levy, director of the Siena College Poll.
"Voters are split on which candidate they support and they disagree on many issues of the day," he said. "Different groups and regions see the issues and the candidates through very different lenses. With favorability ratings pretty well baked in and issue positions unlikely to change, the turnout battle, region by region, demographic by demographic, is likely to decide this crucial swing state," Levy said.
The poll called 867 likely voters between Sept. 10 and Sept. 14 via landlines and cellphones. It asked them: "If the election was today, who would you vote for?"
Trump enjoyed the support of 78 percent of the Republicans surveyed, and Clinton of 77 percent of the Democrats. Independents split at 34 percent for Trump and 32 percent for Clinton; 18 percent favored Johnson.
Statewide, men favored Trump, 45-36 percent. Women preferred Clinton by about the same margin: 45-35 percent.
"There is not only a significant gender gap in this race, but also large racial divides," Levy said. "Trump is up, 51-30 percent, among white voters, while Clinton has a commanding 82-4 percent lead with African-Americans and 61-21 percent among Hispanics/Latinos."
Eighty-five percent of African-Americans viewed Trump unfavorably, and 73 percent of Latinos.
The poll found marked regional disparities. Trump was winning North Florida, 44-32 percent; Tampa Bay, 41-36 percent; and Central Florida, 46-38 percent.
Clinton was running strongest in Southeast Florida, at 52-29 percent. Southwestern Florida was a "toss-up," Levy said, at 43-42 percent for Clinton.
"Both candidates suffer from a majority of Florida voters having an unfavorable opinion of them. Clinton is viewed favorably by 40 percent and unfavorably by 53 percent, while Trump's numbers are 39 positive and 55 percent negative," Levy said.
"Equal percentages, 37 percent, view one of the candidate's favorably and the other negatively while 15 percent view them both unfavorably and only 2 percent have a favorable opinion of both."
Analyzed by age group, Clinton's strongest supporters were young voters — 51 percent of the 18-34 cohort said they would vote for her. The exact same percentage of voters aged 65 or older favored Trump.
"Majorities of blacks and Latinos viewed Clinton favorably while half of white likely voters have a favorable opinion of Trump. Of those with an unfavorable opinion of both, a third say they will vote for Johnson, 22 percent for Clinton and 17 percent for Trump," Levy said.
Asked whether climate change poses a real threat, 64 percent said it does — including 83 percent of the Democrats responding and 79 percent of the young voters. Thirty percent of Floridians thought not, including 56 percent of Republicans.
The pollster asked how well the government was doing in combatting the Zika virus. A mere 4 percent said "excellent;" 26 percent said "good;" 33 percent said "fair;" and 25 percent said "poor."