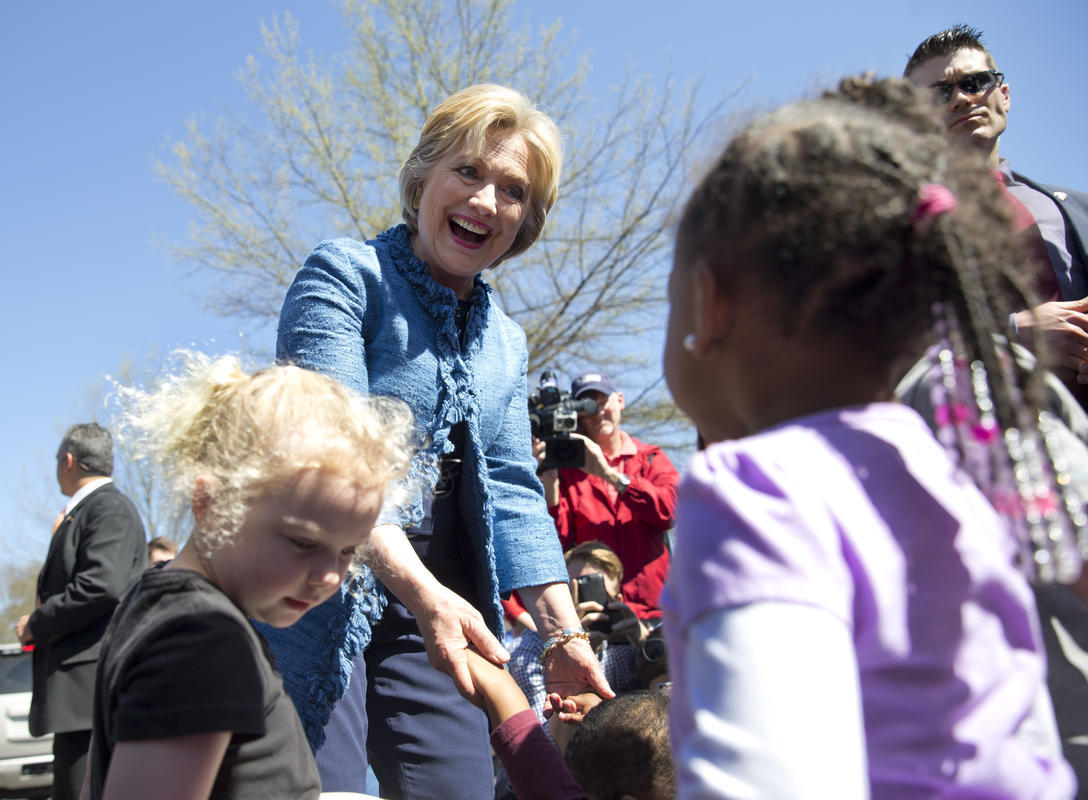 Hillary Clinton has a question for voters: Is Donald Trump the president they want for their daughters?
That's the question at the center of a new 30-second spots, called "Mirrors." The new TV ad shows girls standing in front of the mirror as Trump's comments about women plays in the background. The advertisement, according to the Clinton campaign, is meant to highlight Trump's "hateful and offensive message he's sending to girls across the country."
"Donald Trump has spent his campaign, and career, demeaning and insulting women, which is which is just one of the reasons a majority of American women do not think Trump respects women," the campaign said in news release announcing the new spot. "In stark contrast, Hillary Clinton has spent her career fighting for and uplifting women and girls – and that's exactly what she'll continue to do as president."
The ad will air in Florida, Ohio, New Hampshire, Iowa, Nevada, North Carolina and Pennsylvania.