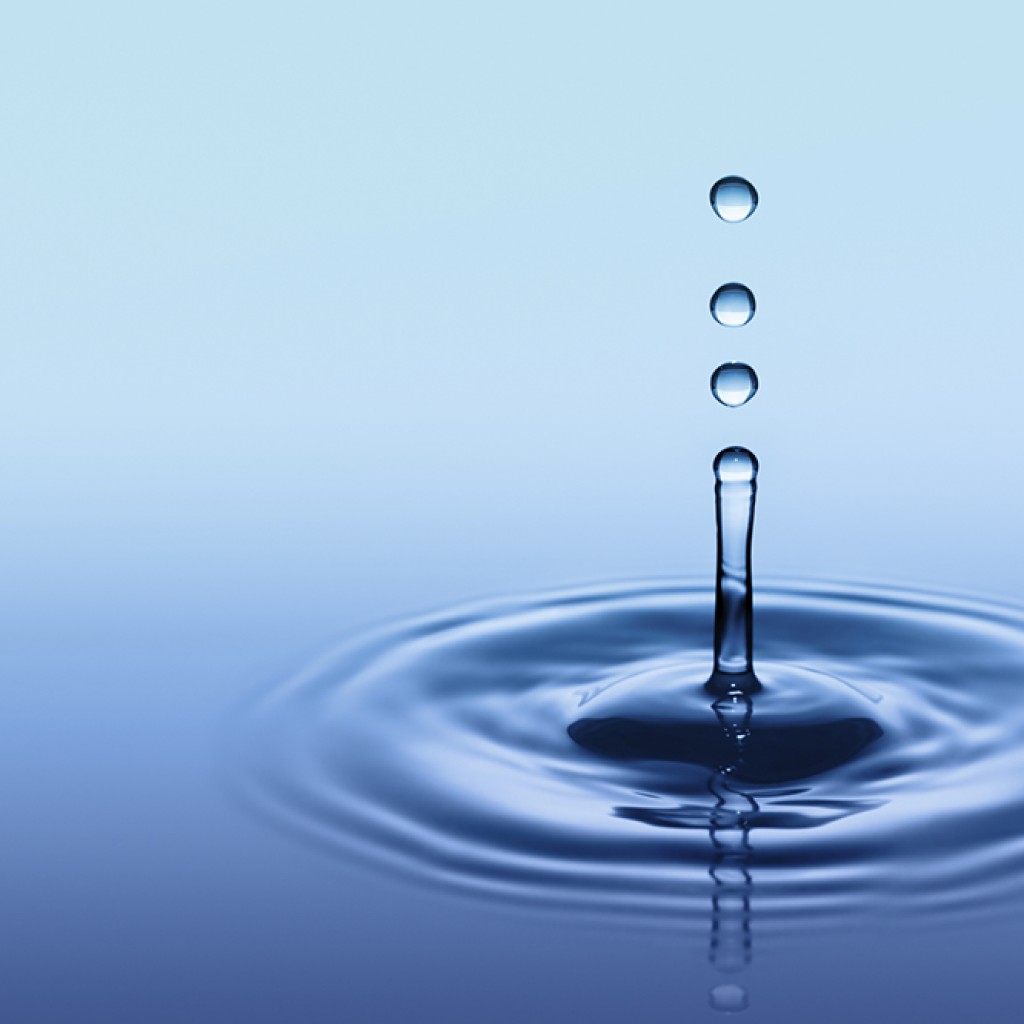 Sunburn – The morning read of what's hot in Florida politics.
By Peter Schorsch, Phil Ammann, Jenna Buzzacco-Foerster, Mitch Perry and Jim Rosica.
WHO IS EXCITED TO TALK ABOUT WATER???!!!
Two years after Amendment 1 was overwhelmingly adopted by Florida voters, questions about the best way to spend billions of earmarked dollars.
Experts from across the state will likely take a crack at that question during the 2016 Florida Water Forum. The annual event, hosted by Associated Industries of Florida, resumes Friday with a panel on the 2014 water and land conservation amendment.
The panel — moderated by Rep. Jim Boyd, a Bradenton Republican — is expected give stakeholders a chance to discuss the amendment, and the impacts it has had since it was approved by 75 percent of voters.
In 2015, Boyd was the sponsor the House legislation to implement the constitutional amendment. Critics of the legislation said it didn't set aside enough money for land acquisition or other water projects.
Boyd will be joined by Gary Clark, the deputy secretary for land and recreation at the Florida Department of Environmental Protection; Greg Munson, a shareholder at Gunster and the DEP's former deputy secretary for water policy and ecosystem restoration; Temperince Morgan, the executive director of The Nature Conservancy; and Frank Bernandino with Anfield Consulting.
The discussion on Amendment 1 comes just days after state analysts said the measure could receive more money than initially projected.
The amendment set aside one-third of the revenue from excise taxes on real estate. According to POLITICO Florida, it was expected to generate $19.1 billion over 20 years. However, state analysts recently adjusted the forecast to $22.3 billion.
Amendment 1 isn't the only topic on the agenda Friday. Sen. Jack Latvala is scheduled to give attendees a look what's in store when it comes to funding for local water projects.
AIF's 2016 Florida Water Forum kicks off at 8 a.m.. at the Loews Royal Pacific Resort at Universal Orlando.
WATER QUALITY CHALLENGES FOCUS OF AIF WATER FORUM via Jenna Buzzacco-Foerster of Florida Politics — Experts said wastewater run-off and septic systems play a role in the algae blooms that have plagued South Florida in recent years. And while it is just part of the problem, one expert said money may be better spent focusing on septic systems instead of buying land south of Lake Okeechobee. "I don't see that buying land south of the lake is going to have a big effect in the wet season," said Brian Lapointe, a research professor with Florida Atlantic University's Harbor Beach Oceanographic Institute. "I think it's very clear that every septic tank that gets connected to sewer is going to make a measurable improvement in quality." The 2016 forum comes as state and local leaders are trying to deal with the effects from Lake Okeechobee discharges. The discharges have been blamed, at least in part, for toxic algae blooms that clogged waterways and temporarily closed South Florida beaches. But a failure to invest in moving to sewer could also be part of the problem. And when posed with the question of how they would spend $1 to improve water quality in the lagoon, buying land didn't make the list. State lawmakers will likely tackle several of these issues during the 2017 legislative session. Gov. Rick Scott in July said he would include money in his budget to help clean up the Indian River Lagoon and the Caloosahatchee River. That money, Scott said, could be used to encourage residents to switch from septic tanks. And the Indian River Lagoon is a top priority for Senate President Designate Joe Negron, who has made cleaning up the water a top priority during his presidency. Negron, a Stuart Republican, said last month he'll push for state dollars to buy land south of Lake Okeechobee.
INDUSTRY WATER SUMMIT LOOKS FOR LAKE O SOLUTIONS OTHER THAN RESERVOIR via Bruce Ritchie of POLITICO Florida – With a water quality crisis looming in South Florida, speakers at a business group's water summit … focused on solutions other than a proposal to build a reservoir to divert harmful discharges from Lake Okeechobee. Incoming Senate President Joe Negron has proposed building a $2.4 billion reservoir in the Everglades Agricultural Area. But speakers at the Associated Industries of Florida annual water summit instead focused on septic tanks and sewage treatment plants along Indian River Lagoon along with the need for improved stormwater treatment and farming practices. "What we have found is that we have thousands and thousands of wonderful, wonderful homes along that beautiful (Indian River) Lagoon," former Florida Department of Environmental Protection Secretary Herschel T. Vinyard told the conference. "And they have these septic tanks. It's because these very wealthy local governments failed to extend sewer lines to those homes. So now we've got a problem on the Indian River Lagoon." The annual water forum attracts lobbyists and consultants along with representatives of agriculture and industry groups, utilities, DEP and the state's five water management districts. The summit provides clues about proposals that could come out in the next legislative session. "I'd like to find that out as well," said Brewster Bevis, senior vice president with Associated Industries of Florida. "I think that's one of the reasons we put this on," he added, "to bring everyone into the room and discuss these issues that are pertinent to them to give everybody an opportunity to listen to some of the leading experts in their industry fields pertaining to water."
OUR COMMUNITY, OUR RESPONSIBILITY via Walt Precourt, Senior Vice President of Mosaic's Phosphates Business Unit – The most important thing for the community to know is that on behalf of Mosaic, I would like to express our sincere regret that the sinkhole and associated loss of water on our property have caused concerns for the community. We live, work and raise our families here too, so we take our responsibility to protect the public and the environment very seriously. The health and safety of our 4,000 employees and our local communities is paramount across all of our work at Mosaic. When we realized we had major water loss at the gypsum stack Aug. 28, we quickly notified the Florida Department of Environmental Protection (FDEP), the U.S. Environmental Protection Agency and Polk County. Using test wells surrounding our facility, we immediately increased the frequency of water quality monitoring and took steps to remove as much water as possible from the leaking process pond. On Sept. 6, water dramatically receded, exposing the sinkhole that we see today. We have been operating a recovery well to remove this water from the aquifer. We are committed to recovering this water from the aquifer, and preventing off-site impacts. To date, we have seen no such impacts. Our Mosaic team continues to work around the clock to review the situation. We continue to work closely and constructively with state environmental regulators. FDEP is being updated daily and its representatives have been on-site regularly, providing us with diligent oversight and assistance in rectifying this situation. Understandably some of our neighbors who live near the New Wales facility are concerned about water coming from their wells. We have reached out to our neighbors and are offering to pay for the cost of testing their wells, as well as provide bottled water to allay their concerns until their well tests are complete. We want our neighbors to not just be safe, but to have peace of mind.
HILLARY CLINTON: MOSAIC MUST BE HELD ACCOUNTABLE FOR SINKHOLE SPILL via Christopher O'Donnell of the Tampa Bay Times – The spill of 215 million gallons of contaminated water into a sinkhole at a Mosaic phosphate plant in Mulberry is hardly typical fare for a nationwide presidential campaign. But with Florida a key battleground state … Clinton has added her voice to those criticizing the Florida Department of Environmental Protection and Mosaic for failing to notify the public about the recent spill. "I think what happened as I understand it about Mosaic was terribly risky and posed serious threats to the aquifer and clean water," Clinton said. "It went on for weeks without there being any kind of announcement … For goodness sake, people are entitled to clean water. People are entitled to know what is in their water and companies that profit off common resources need to be held liable when something goes wrong. So I have a very clear view about this: polluters should pay to clean up the messes that they have created." Mosaic has indicated that it will clean up the spill and is pumping contaminated wastewater out of the aquifer. The cost to remediate the site could be as much as $20 million.
***Today's SUNBURN is brought to you by Bright House Networks for Business, your trusted provider of industry leading communications and networking services for any size business – from startup to enterprise, and everything in between. We offer a full portfolio of products and services, including Business Phone and cloud-based Hosted Voice, Business Internet at speeds up to 350 Mbps to fiber-based Dedicated Internet Access, several tiers of high-quality HD Video programming, and an array of advanced cloud and managed IT services. Our solutions are customized to fit your business, your budget and your industry. We own, manage and maintain our network, which means we are 100% accountable; and we're locally based, which allows us to be immediately responsive to our customers. Find out why so many businesses in your area trust their communications needs to Bright House Networks. Learn more.***
REPORTS OF A CLINTON REBOUND HAVE BEEN GREATLY EXAGGERATED via Harry Enten of FiveThirtyEight — Hillary Clinton's chances of winning the White House are still near an all-time low in the FiveThirtyEight forecasts, although they're up a smidge from earlier in the week. Our polls-only forecast gives her a 59 percent chance of beating Donald Trump, while our polls-plus model shows her with a 58 percent chance. Yes, Clinton has gotten some good polls. But the trend lines are more mixed. In only three of the 16 polls has the race shifted in Clinton's direction. It's moved toward Trump in 10. Indeed, the average poll has moved 2.8 percentage points toward Trump. Some previous versions of these polls were taken during the height of Clinton's post-convention bounce, so while they show her lead shrinking, she's still out in front. Clinton still holds an advantage in the Florida surveys from Monmouth University and Saint Leo University, but she was up by much more in their previous polls, taken in mid-August. That said, there's also solid evidence that Clinton is still in decline. The Maine People's Resource Center survey was Clinton's worst of any telephone poll in the state this entire cycle, and she has lost ground in North Carolina since the end of August, according to Public Policy Polling. That said, there's also solid evidence that Clinton is still in decline. The Maine People's Resource Center survey was Clinton's worst of any telephone poll in the state this entire cycle, and she has lost ground in North Carolina since the end of August, according to Public Policy Polling.
POLL: CLINTON'S LEAD AMONG HISPANICS SMALLER IN FLORIDA THAN IN OTHER BATTLEGROUNDS via Patricia Mazzei of the Miami Herald – Florida Atlantic University found Clinton ahead of Trump by 53-34 percent. That's a robust, 19-point margin that's nevertheless smaller than the once Clinton holds over Trump among Latinos in Colorado (51 points), Nevada (29 points), North Carolina (38 points) and Ohio (22 points). Florida Hispanics tend to lean less Democratic because older Cuban Americans are heavily Republican. FAU polled using a mix of online surveys and robocalls — a methodology considered less reliable than live calls to voters on cellphones and land lines. The university's Business and Economics Polling Initiative polled 400 registered Hispanic voters from Sept. 15-19, and the poll has an error margin of 4.9 percentage points.
DONALD TRUMP'S BIZARRE AD STRATEGY via Steven Sheppard of POLITICO – It's less than 50 days until the election and the GOP nominee's television advertisements have all but vanished …  Trump's ads last ran nearly a week ago in four battleground states: Florida, North Carolina, Ohio and Pennsylvania. Since then, the GOP presidential nominee has ceded the airwaves to Hillary Clinton — and is only poised to launch a limited, less-targeted ad campaign in the days before next week's debate. While his campaign announced a new ad … it's only going to run on national cable news stations and during two Sunday morning public-affairs shows, according to data from The Tracking Firm, a company that monitors media buys. And even with that seemingly modest buy – the full extent of which wasn't clear Wednesday night – Clinton is still outspending him this week many times over. "It's unprecedented for a major-party nominee in this century to have such an on-again, off-again TV buy," said Elizabeth Wilner, a former TV-network political director who, until last month, monitored political advertising for Kantar Media/CMAG.
MUST READ — DONALD TRUMP, FLORIDA MAN via Michael LaForgia of the Tampa Bay Times — Florida is key to the image Donald Trump is peddling to the world. It's home to the most potent symbol of his wealth and accumulation, his Palm Beach estate, Mar-a-Lago. It's the site of one of the first golf courses he ever built. It's studded with the sort of glitzy condo buildings and beachfront high rises he wants his name on. But for every totem here that showcases his power and savvy, there's also an episode that reveals his limitations. There was the time he almost went bust developing a pair of condo towers in West Palm Beach. His bizarre, decades-long feud with the Palm Beach International Airport. The allegations from at least half a dozen people that he has run Mar-a-Lago and other private clubs like a pyramid scheme. His direct role in off-the-books lobbying incidents that saw one of his consultants admonished by the Miami-Dade Commission on Ethics and Public Trust. A review of Trump's dealings in Florida over the past 30 years reveals a much more complicated picture than the one he presented to Floridians on his way to winning the state's primary in March — a victory that all but guaranteed him the Republican nomination. It shows he didn't always get the best end of every deal. That his thin skin sometimes led him to do things that were against his best interests. And that flashes of weird attitudes toward women, minorities and the disabled have put off people who worked with him. The review also turned up more than one account of unexpected kindness and over-the-top generosity on the part of a man everybody still is trying to figure out.
A few more highlights from LaForgia's story —
TRUMP PRETENDED HE DIDN'T INVITE GOSSIP COLUMNIST TO MAR-A-LAGO PARTY: In April 2008, Jose Lambiet — then the gossip columnist at the Palm Beach Post — got a phone call from Trump. He said he was throwing a birthday party for Maya Angelou at his Palm Beach mansion. "He said, 'Hey, Oprah and all these people are going to be at Mar-a-Lago. I'm going to leave your name at the door. Just come in and don't tell anybody who you are, and write a story about it,'" Lambiet told the Tampa Bay Times. When he got there, Lambiet, who is skinny, bald, 6 feet tall and speaks with a Belgian accent, was the only white guy in the room. As time passed, people started getting suspicious. Finally, after an hour or two, Trump walked up to the gossip columnist and, in a low voice, asked, "Hey, how long have you been here?" Satisfied with the answer, he called in a much louder tone for a nearby security guard: "Kick this guy out for me." "He didn't want them to know he had let me in to write a story on it," said Lambiet, now publisher of the online scandal sheet GossipExtra.com. The story ran the next day under the headline "Oprah throws Mar-a-Lago bash for Maya." … Trump's campaign denied he allowed Lambiet in on the sly.
TRUMP'S 30-YEAR FEUD WITH PALM BEACH AIRPORT: Put simply, Trump — who former airport officials say used to fly in and out of Palm Beach on the noisiest plane on the airfield, and who once had his 727 impounded for failure to pay a noise fee — has by all accounts an almost irrational hatred of airplane noise. And because Mar-a-Lago sits directly in the path of planes taking off from Palm Beach International Airport, airplane noise is something he hears all the time. It drives him crazy, former employees said. One recalled how Trump would fly into a rage when, during a charity event or a party being held in a tent on the Mar-a-Lago grounds, a plane would fly overhead. It didn't matter if it was 11 p.m., the employee said, "he would have a staff member go and try to raise the director of airports, Bruce Pelly, out of bed to stop the planes." Pelly, who wouldn't comment for this story, has figured prominently in the four lawsuits Trump has filed against Palm Beach County since 1995. Trump and the county struck a deal on the first lawsuit in 1996. …The second suit was dismissed voluntarily. The third lingered on the docket until Trump's lawyer on that case died. He's still pressing a fourth suit in hopes of forcing the airport to stop flying planes over Mar-a-Lago.
TWEET, TWEET:
DAYS UNTIL: First presidential debate – 3; First day domestic vote-by-mail ballots can be sent – 10; first day of early voting – 35; Election Day – 45; first Legislative Organization Session – 59; premiere of Rogue One: A Star Wars Story – 83; start of 2017 Legislative Session – 164.
"VOTE BY MAIL" BALLOT REQUESTS CLOSING IN ON 2 MILLION via Florida Politics — The tally, as of Thursday, is 1,832,276, according to the state's Division of Elections. That includes ballots mailed by Florida elections supervisors to service members and others outside the country. Registered Republicans lead Democrats by 790,831 to 684,410, a gap of 106,421. Other party voters are at 45,022 and no-party-affiliated voters are at 312,013. So far, 28 ballots have been reported returned as voted: 16 from Democrats, nine from Republicans, and three from no-party-affiliated voters. Lawmakers recently changed the name of such ballots to "vote-by-mail" ballots from the traditional "absentee" ballots.
BLAISE INGOGLIA TALKS WINNING HISPANIC VOTE, I-4 CORRIDOR IN LAST MONTH OF ELECTION via Larry Griffin of Florida Politics – The difficulty of the I-4 Corridor is the lucrative but expensive and competitive media market. Purchasing airtime for advertising there is expensive, and Ingoglia said good fundraising opportunity is what they'll have to focus on to win the corridor. On the Hispanic vote, Ingoglia said the big push would be toward convincing Hispanic voters, especially new citizens who have immigrated from other countries, that the Republican Party is the one that offers genuine economic opportunity — unlike the Democrats, who he said only provide the "appearance" of economic opportunity. The key will be drawing a contrast between the U.S. and the countries recent Floridian immigrants have fled from, such as Cuba, Puerto Rico and Venezuela. "It's important to communicate the message of economic opportunity," Ingoglia said. "That will be our focal point in both English and Spanish. Many immigrants have come to the United States and to Florida for certain reasons. Puerto Rico is now riddled with debt. Cuba, they have no freedom there, due to the oppressive government in Cuba, In Venezuela, they have very similar problems. They're leaving those countries because the United States represents opportunities they did not have." Ingoglia accused the Democrats of trying to push the country in a direction "that more resembles the country [immigrants] fled from," citing the bailouts of the banks in 2008 as well as the adoption of Obamacare.
PATRICK MURPHY, MARCO RUBIO AT IMPASSE OVER MORE U.S. SENATE DEBATES via Kristen Clark of the Miami Herald – Murphy and Rubio have so far committed to only two events together: a debate Oct. 17 in Orlando and another in Davie Oct. 26. Both campaigns say publicly that they're open to potential compromise, but the odds of that being anything more than political posturing are slim. Neither Rubio nor Murphy is giving an inch, but each continues to accuse the other of ducking ample chances to debate. Rubio has accepted at least eight invitations to debate Murphy. He added two this week: one from Fox News Channel's Chris Wallace and another from the Jacksonville University Public Policy Institute and WJXT Channel 4. Neither of those events have confirmed dates — a detail that would require negotiations with Murphy's campaign, which hasn't come to the table. It's unlikely Murphy would accept the Fox News debate, though, because the cable news channel caters to a conservative audience. Meanwhile, Murphy is holding steadfast to his commitment of three debates and one candidate forum … Rubio seems equally unwilling to hash out details over one of those debates and the forum, citing concerns of bias in Murphy's favor. "[Rubio's] ask for six debates was clearly disingenuous since he is now afraid to even do four," Murphy spokesman Joshua Karp said. "Marco Rubio is only out for himself, using a political strategy to serve his campaign instead of the voters." Yet Murphy is employing campaign strategy over debates, too. Karp said … Murphy hasn't "made any other announcements or decisions regarding debates," but the Jupiter congressman's campaign quietly has.
AFSCME, AFT SOLIDARITY UNVEIL NEW TV SPOT AIMED AT MARCO RUBIO — AFSCME PEOPLE and AFT Solidarity are launching new TV spots that target Sen. Rubio over what it says are his positions on Social Security, Medicare, and school funding. The 30-second spots, called "Priorities," says the Miami Republicans priorities "sure aren't ours." "Marco Rubio is more concerned with his chances to run for president in 2020 than to tackle the issues that Floridians care about as proven by his dismal record when he actually does show up for work," said Shirin Bidel-Niyat, AFSCME's Assistant Director of Political Action. "This ad reminds voters of something they want so badly to forget – Marco Rubio is only out for Marco Rubio, not for their families and their communities." The ad will begin airing Friday in Tampa and Orlando.


DEMOCRAT RANDY PERKINS RELEASES 2 NEW ADS IN CD 18 RACE – The first, titled "Bootstraps," shows Perkins with his first pair of work boots sharing that his story of achieving the American Dream through hard work and opportunity is unfortunately no longer possible for far too many Americans. "I'm running for Congress because I believe everyone should have the same opportunities I had 30 years ago," says Perkins in the ad. "I'm so tired of hearing politicians say 'if you work hard you can achieve the American Dream' – it's Congress who's not working hard enough. We need folks in Washington who are willing to work with everyone, no matter what side of the aisle they are on, to give everyone the opportunity to make their own success." The second spot, titled "More", exposes Tea Party extremist Brian Mast's plan to cut Social Security and privatize Medicare. "Florida's 18th Congressional District has one of the largest senior citizen populations in the country. This makes Brian Mast's radically out of touch ideas about Social Security and Medicare even more disturbing," says Perkins campaign spokesman Sam Miller.
TIM CANOVA CREATES NEW POLITICAL ACTION GROUP via Mitch Perry of Florida Politics – The group, called "Progress For All," will duplicate Canova's congressional campaign in being limited to small donations and will reject contributions from any corporate-funded political action committees. "Progress For All will remain entirely transparent and committed to our small-donor, grassroots fundraising model, and will support progressive causes and candidates at the national, state and local levels," he says. The first candidate he's calling on his supporters to financially support is Zephyr Teachout, a Fordham University law professor and Democrat who is in a tight race to represent New York's 19th Congressional District in November. Before entering politics, Teachout oversaw the Sunlight Foundation, a group focused on government transparency and campaign finance reform. In 2014, she made a surprising challenge in the Democratic primary for governor against incumbent Andrew Cuomo. "While Zephyr fell short in her first race, she inspired me and many others to step up and run for office," Canova says. But he wants the people to decide whether Teachout deserve the support, so he's calling them to go to Progress For All's website and vote on whether or not to back her. Canova hasn't endorsed Debbie Wasserman Schultz in her general election – not that she needs it as she is the overwhelming favorite to win in the strongly Democratic-oriented district.
GABBY GIFFORDS, MARK KELLY, TO KICK OFF ANTI-GUN TOUR IN ORLANDO via Scott Powers of Florida Politics – The tour is sponsored by their gun reform political action committee, Americans for Responsible Solutions PAC, and also sponsored by Equality Florida and the Human Rights Campaign. Their bus tour is set to run 40 days and visit cities in 13 states. In addition to Giffords, a Democrat, and Kelly, the Orlando rally will feature Human Rights Campaign President Chad Griffin and Equality Florida's Carlos Guillermo Smith, who is a Democrat running for the Florida House of Representatives in the Orlando-based House District 49 … Smith said the gun violence at issue involves far more than Pulse. "Well, you know, Orlando has become a city plagued with gun violence," he said. "It is not just because of the recent tragedy at Pulse, but because gun violence is on the rise in our beautiful city. Folks are stepping up and combining their voices demanding change."
JOE REDNER SAYS HE'S COMMITTED TO WINNING SENATE DISTRICT 18 RACE via Mitch Perry of Florida Politics – The perennial candidate has usually ran as a Democrat in numerous local and state elections over the years, but he's running as an independent this year, and insists he's the best candidate to win the seat that's also being contested by Republican Dana Young and Democrat Bob Buesing … Redner has spent over $60,000 in the race, with nearly half of that going to billboards promoting his candidacy and mailers. Now he's stepping that up, with a recent ad buy that will result in the airing of his first television commercial of his campaign which will begin airing next week … Although there has been speculation that he could ultimately bow down and get out of the race, Redner said that is not at all where he's at right now. "I believe I am the best person to get the job done to protect our environment and to get guns out of our colleges," he said. "I just think I'm the best person for the job and that's what's going to keep me in the race." Redner says he is personally offended by Young's voting record in the House, particularly when it comes to the environment. "She voted for fracking, though now she's saying she didn't," he said, going over his bill of particulars against the Tampa Republican.
DAN RAULERSON SUED OVER WITE-OUT ON CAMPAIGN FORM via Jim Rosica of Florida Politics – Democrat Jose N. Vazquez Figueroa this week alleged that Raulerson should be disqualified for the House District 58 race because someone used "correction fluid," such as Wite-Out, on his paperwork, his suit said. He's suing Raulerson, a two-term Plant City Republican, and Hillsborough County Supervisor of Elections Craig Latimer, Secretary of State Ken Detzner in his role as the state's chief elections officer, and Kristi Reid Bronson, records bureau chief for the Division of Elections. The case was filed in Leon County Circuit Civil court in Tallahassee. Figueroa says in his complaint that Raulerson's notary "improperly completed" his paperwork. The woman works for Raulerson's accounting business, the complaint says.
FLORIDA CHAMBER ENDORSES IN 79 LEGISLATIVE RACES via Florida Politics — The Florida Chamber of Commerce has thrown its support behind 79 candidates ahead of the general election. "We believe these candidates will put Florida's long-term future ahead of short-term fixes and will help ensure our state remains competitive," said Marian Johnson, senior vice president of political operations for the Florida Chamber. "We are proud to support these candidates that we believe will help create jobs and economic opportunity in our state." The Florida Chamber backed 88 candidates ahead of the Aug. 30 primary, and saw victories in 76 of those races. The endorsements this cycle include Keith Perry in Senate District 8, Dean Asher in Senate District 13, Peter Vivaldi in Senate District 15, and Dana Young in Senate District 18. General election endorsements in the Florida House include Frank White in House District 2, Jayer Williamson in House District 3, Randy Fine in House District 53, Ben Diamond in House District 68, and David Rivera in House District 118.
ENDORSEMENT WATCH:
Ben Diamond, running for Florida House District 68, has received the endorsement of Equality Florida.
***Host your next fundraiser at the Governors Club, Tallahassee's leading business, social and political venue! Event packages are available for all budgets; rooms for 50-450 guests. For information or to book a celebration, contact Laura Kalinoski, Director of Catering at 850-205-0665 or [email protected]. Learn more at www.GovClub.com***
RICK SCOTT SIDELINED CARLOS LOPEZ-CANTERA DURING GOP SENATE RACE, SCHEDULES SHOW via Patricia Mazzei of the Miami Herald – Something unusual happened to Florida Lt. Gov. Lopez-Cantera this month: Gov. Scott started giving him things to do again. None of it was heavy lifting. But the change to Lopez-Cantera's public schedule was immediate and striking: The calendar hit September, and the Miami-based lieutenant was hitting the road, touring businesses, visiting schools and attending meetings after a summer of political exile. For three months, Lopez-Cantera had hardly been visible in matters of state — while Scott had one of his busiest seasons in office. The Pulse gay nightclub shooting in Orlando. The Zika virus outbreak in Miami. The Hurricane Hermine aftermath in Tallahassee. Scott moved from crisis to crisis, seizing the chance to appear on camera as a hands-on chief executive. Lopez-Cantera played little part. He could have served as a Spanish-speaking surrogate to the families of the Orlando victims, many of whom were Hispanic. He could have been a constant state presence in his hometown of Miami as Zika cases piled up. Instead, his calendar usually listed him as having "no scheduled events" … "Carlos hasn't had anything to do, other than show up at a photo op," said his predecessor, former Lt. Gov. Jennifer Carroll. "Which is a discredit to him, because the people elected a governor and a lieutenant governor to work on their behalf."
SCOTT DIRECTS $25M TOWARD ZIKA VACCINE RESEARCH via Michael Auslen of the Tampa Bay Times – The Florida Department of Health will dole out the money through a competitive grant for speeding up the development of a Zika vaccine and "innovative, cost-effective" methods to test for the virus … To date, there have been 874 Florida cases of the virus, which is linked to birth defects, according to the Florida Department of Health. While most of those cases are connected to travel abroad, 92 have been linked to local infections spreading, most notably in Miami Beach and Wynwood, though additional locally-spread cases were found in Pinellas, Broward and Palm Beach counties. As governor, Scott can allocate funds in emergencies without the Legislature's approval. In February, he declared a public health emergency to address the burgeoning threat Zika posed. In July, Scott expanded the emergency declaration to authorize $26.2 million in spending for mosquito control, testing pregnant women and preventing Zika's spread. Last week, he announced another $10 million for that cause.
ASSIGNMENT EDITORS: Gov. Scott will attend JetSmarter's ribbon cutting ceremony at 10 a.m. at JetSmarter, on the 19th floor of 500 E. Broward Blvd. in Fort Lauderdale.
BOARD OF GOVERNORS APPROVES BUDGET REQUESTS, UNIVERSITY PROGRAMS via Legislative IQ powered by Lobby Tools – The board approved a legislative budget request of $4.9 billion, a 4.2 percent increase over the 2017-18 beginning base budget. The increase includes incremental growth for campus safety and mental health initiatives as well as university performance. Part of the SUS budget request included $136 million in funding to support efforts to increase research. The board also approved a general office budget request of $8 million that accounted for 63 positions and remained unchanged from the 2016-17 total. Money from the Public Education Capital Outlay fund that pays for public education buildings construction and maintenance was not included in the request and will be discussed at an Oct. 18 workshop in Tampa and could be approved by the full board in early 2017. The University of Central Florida's five-year plan for the Emerging Preeminent State Research Universities Program was approved in addition to Florida State University and University of Florida plans to reach Top 25 and Top 10 national rankings, respectively. The board also heard from UCF and University of South Florida regarding their 2+2 programs aimed to give students a path from the Florida College System to the SUS and to encourage timely degree completion.
STATE HIGHER EDUCATION OFFICIALS CONSIDER UNIVERSITIES' PLANS TO BOOST NATIONAL RANKINGS via Jessica Bakeman of POLITICO Florida – The State University System's board of governors strategic planning committee signed off on plans from the University of Florida and Florida State University to increase their U.S. News and World Report national rankings. The State University System's board of governors strategic planning committee signed off on plans from the University of Florida and Florida State University to increase their national rankings according to U.S. News and World Report. UF and FSU have received tens of millions in state "preeminence" funding in recent years with the goals of breaking into the top 10 and top 25 public universities in the country, respectively. FSU celebrated its jump up five spots to No. 38 when the publication announced its 2017 rankings last week. But UF, at No. 14, didn't budge from recent years. (Administrators point out the flagship is already in the top 10 of several other publications' rankings, although not U.S. News and World Reports' list.) UF leaders said they need $115 million in recurring state appropriations in order to achieve its goal. That includes $73 million for additional faculty members, $30 million to increase faculty salaries, $10 million to increase graduate assistant stipends and $2 million for recruiting high achieving students. FSU administrators estimated a $70 million recurring state price tag to break into the top 25.
J. LEO MONTGOMERY APPOINTED TO FGCU BOARD — The Florida State University System Board of Governors appointed Montgomery, a Naples resident, to the Florida Gulf Coast University Board of Trustees on Thursday. Montgomery spent 39 years with Ernst & Young, retiring in 2003. He previously served as a board member and chair of EAU Technologies, and is currently the CEO of JL Montgomery Consulting. Montgomery received his bachelor's degree from Harding University. He was appointed to a term ending Jan. 6, 2021. His appointment is subject to confirmation by the Florida Senate.
DBPR TO APPEAL STATE COURT RULING ON CARD GAMES via Legislative IQ powered by Lobby Tools – The Florida Department of Business and Professional Regulation took the first step in appealing a judge's ruling about lucrative "designated player" card games at pari-mutuel facilities across the state, according to The News Service of Florida. The department, which regulates gambling facilities, filed a notice in the 1st District Court of Appeal indicating it will challenge an Aug. 26 ruling by Administrative Law Judge E. Gary Early … Early said the state was wrong to do away with a rule governing the "designated player" games without replacing the regulations. The industry maintains that eliminating the rule, adopted in 2014, would put an end to the games. Regulators proposed doing away with the rule late last year, insisting that the way the games are being conducted — and not the games themselves — violates a state gambling law. The way designated-player games have been conducted and regulated at pari-mutuel facilities also has become a key issue in a separate federal court battle between the state and the Seminole Tribe of Florida about a gambling agreement known as a "compact."
REPLICAS OF ANTIQUE GUNS DON'T BREAK FELONS-IN-POSSESSION LAW, COURT SAYS via Jim Rosica of Florida Politics – The court ruled 5-2 that Christopher D. Weeks' "conviction for possession of a firearm by a convicted felon" should be reversed and his sentence of three years' probation vacated. Notably, the majority opinion found the court's progressive and conservative wings in agreement. Weeks had been arrested in 2012 while hunting in the Blackwater Wildlife Management Area in Santa Rosa County … Weeks later argued he "was allowed to hunt with an antique replica muzzleloader rifle employing a percussion cap ignition system" because "the Legislature exempted 'antique firearm' from the statutory prohibition." The exemption to the second-degree felony was grounded in the belief that "a firearm with such a firing system cannot load ammunition as easily as modern firearms." As the trial judge put it, "(A)fter listening to all that testimony about that gun, (Weeks) would be in a world of hurt if a bear was charging after him to reload," according to the opinion.
PERSONNEL NOTE: TOM LEE WELCOMES TWO NEW LEGISLATIVE ASSISTANTS via Florida Politics – State Sen. Lee, a Brandon Republican, took on two new aides. Charlie Anderson will serve as Lee's District Legislative Assistant in his Hillsborough County district office. Prior to joining Lee's staff, Anderson was the Legislative Assistant to Sen. Nancy Detert for eight years. Anderson has over 32 years of experience serving public officials locally and in Tallahassee. Sarah Schwirian joins Lee as Legislative Assistant. Schwirian was born and raised in Palm Harbor. She joins Lee from the private sector, most recently working for a communications and marketing firm, where she managed public relations, public affairs, event organization and social media engagement activities.
THE CRAFT BEER BUSINESS IS GOOD — TAMPA BEER MOGUL BUYS WATERFRONT HOME FOR $6.4 MILLION via Ashley Gurbal Kritzer of the Tampa Bay Business Journal – Joey Redner and his wife, Jennifer, closed on the Beach Park home at 823 South Bayside Drive … It appears that the Redners paid cash for the home. A mortgage for the transaction, if one were secured, has not yet been filed. The seller was Thomas Mooser, according to the deed. Mooser paid $650,000 for the house in 1995, according to property records. The home was built in 1925 but was extensively renovated before the sale, said Toni Everett … the listing agent for the home. The list price was $6.5 million. The 6,400-square-foot home includes five bedrooms and four and a half bathrooms, according to property records. In March, Redner sold Cigar City to Colorado-based Oskar Blues for an undisclosed sum, though some industry estimates pegged the deal at $60 million. The sales price is just shy of the most expensive home sold in Tampa this year. The 13,692-square-foot home at 4814 Culbreath Isles Road sold last week for $6.625 million.
HAPPY BIRTHDAY to Congressman-to-be Al Lawson, former Rep. Joe Gibbons, John Fox, the great Nicole Haggerty, and Hillsborough Co. Property Appraiser and former state Rep. Bob Henriquez.