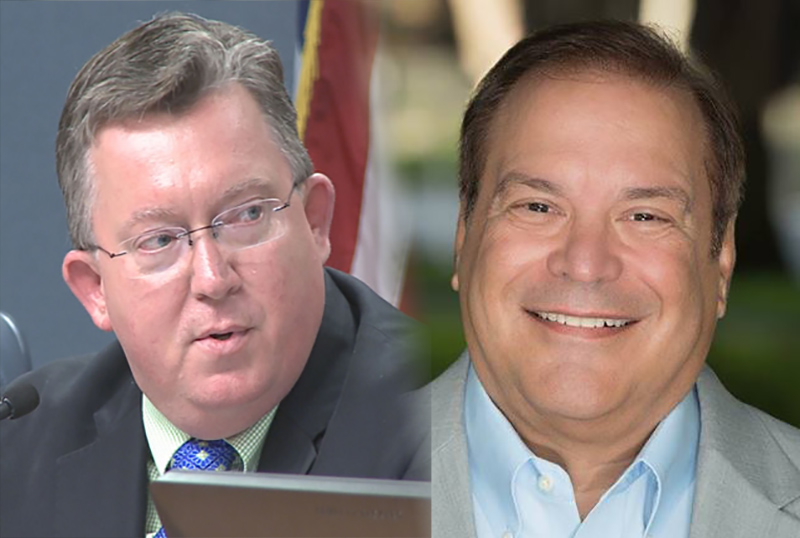 Clearwater's Chamber of Commerce announced endorsements in several local races, and a virtual tie between two equally qualified candidates for a Pinellas County Commission seat.
In a statement Friday, CLEARPAC, the committee for the Clearwater Regional Chamber of Commerce, and the Chamber's board of directors, made recommendations based on "the importance of Election Day to the continuing success of local business."
CLEARPAC is endorsing Clearwater Republican Sen. Jack Latvala for re-election to Senate District 20, as well as Republican State Reps. Chris Sprowls (House District 65), Larry Ahern (HD 66), Chris Latvala (HD 67) and Kathleen Peters (HD 69).
For the Pinellas County School Board, the group is also backing Matthew Stewart in District 1 and Carol Cook in District 5.
As for the tie, CLEARPAC said that in the race for Pinellas County Commission District 3, both candidates were qualified. Incumbent Democrat Charlie Justice "has consistently stood up for the business community," whereas Republican challenger Mike Mikurak has "an extensive business background and a keen understanding of the challenges that businesses both large and small face."
With that race, voters are on their own; CLEARPAC suggests further research on both candidates in the District 3 race.
A retired businessman, Mikurak is a founding partner of Accenture, a global consulting firm specializing in strategy and technology. The New Jersey native is making his first run for public office, facing Justice for the at-large District 3 seat.
"CLEARPAC is pleased to support the above slate of candidates who best understand the importance of maintaining a pro-business environment and who are willing to collaborate in order to advance public policy that allows our businesses to prosper, grow and create new jobs," said CLEARPAC chair Judy Mitchell.
Founded in 1922, the Clearwater Regional Chamber of Commerce has become the voice of business in the Clearwater region, representing more than 1,000 member businesses. Since then, The CRCC has become 1 of the largest chambers in the Tampa Bay region.