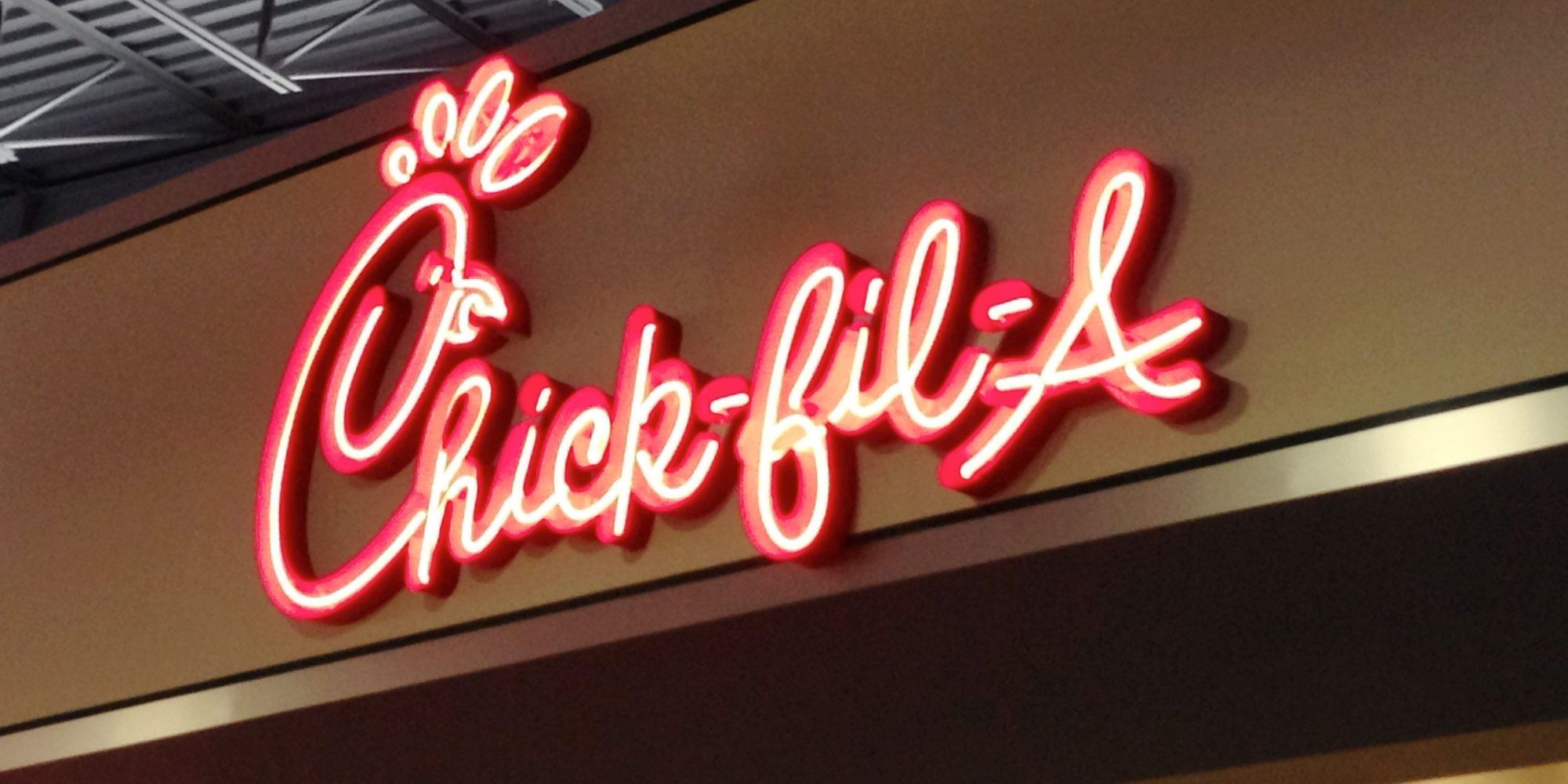 Pinellas County Supervisor of Elections Deborah Clark's push to register new voters at nine Chick-Fil-A restaurants located throughout Pinellas is not sitting well with the Pinellas County Stonewall Democrats, who say the decision is highly partisan and is "completely disrespectful" to the LGBT community.
Susan McGrath,  the head of the Stonewall Democrats of Pinellas County, blasted Clark's decision to register voters at the fast-food establishment, whose president, Dan Cathy, has made numerous statements opposing same-sex marriage. 
"As an elected official, you have a duty to be evenhanded and fair," McGrath writes in her letter, sent oMonday. "Surely, you and your office staff do understand that using Chick-Fil-A as the base for voter registration activities is not only inherently unfair but overly partisan as well."
Acknowledging that ome Democrats and members of the LGBT community may frequent the chain, McGrath writes that the coordination "with this right-leaning business very clearly conveys that your office is targeting Republican-leaning voters."
Invoking sarcasm, McGrath goes on to suggest that "Perhaps it would be more transparent if you just went ahead and added the Pinellas Republican headquarters to your list of voter registration locations?"
Though there's never been a breakdown on the ideology of Chick-Fil-A fans, the restaurant chain was embraced by conservatives in the summer of 2012, when former Arkansas Governor Mike Huckabee helped organize a "Chick-fil-A Appreciation Day." He did that to encourage people to visit the the fast food chicken chain after boycotts by progressives had sprung up in reaction to Cathy's statement that the company supports "the biblical definition of the family unit."
Activists also decried the fact the Cathy family's WinShape Foundation had donated millions of dollars to groups like the Family Research Council and Marriage & Family Foundation, who they considered to be hostile to the LGBT community.
Since then, there have been reports about the franchise dialing back its conservative leanings. In 2014, Cathy told USA Today that he not heard from some unhappy consumers about his comments against gay marriage, but also from some store operators and employees. Now, he said at the time, "I'm going to leave it to politicians and others to discuss social issues."
McGrath writes that conducting voter registration drives at Chick-Fil-A locations "is completely disrespectful to our county's LGBT community," adding that "not only are your 'Ambassadors' inside the locations to handle voter registration, but to encourage voters to support this politically conservative business," she writes.
The Pinellas DemocraticCchair concluded her letter by acknowledging that by sending the letter a day before the planned series of voter registration events, she wouldn't be able to stop Tuesday's activities. However, she says she wants Clark to know that "this is NOT how we expect our Supervisor of Elections to carry out its role."
SPB reached out to Clark's office on Tuesday to register reaction to McGrath's missive. If and when she does respond, we will update this post accordingly.