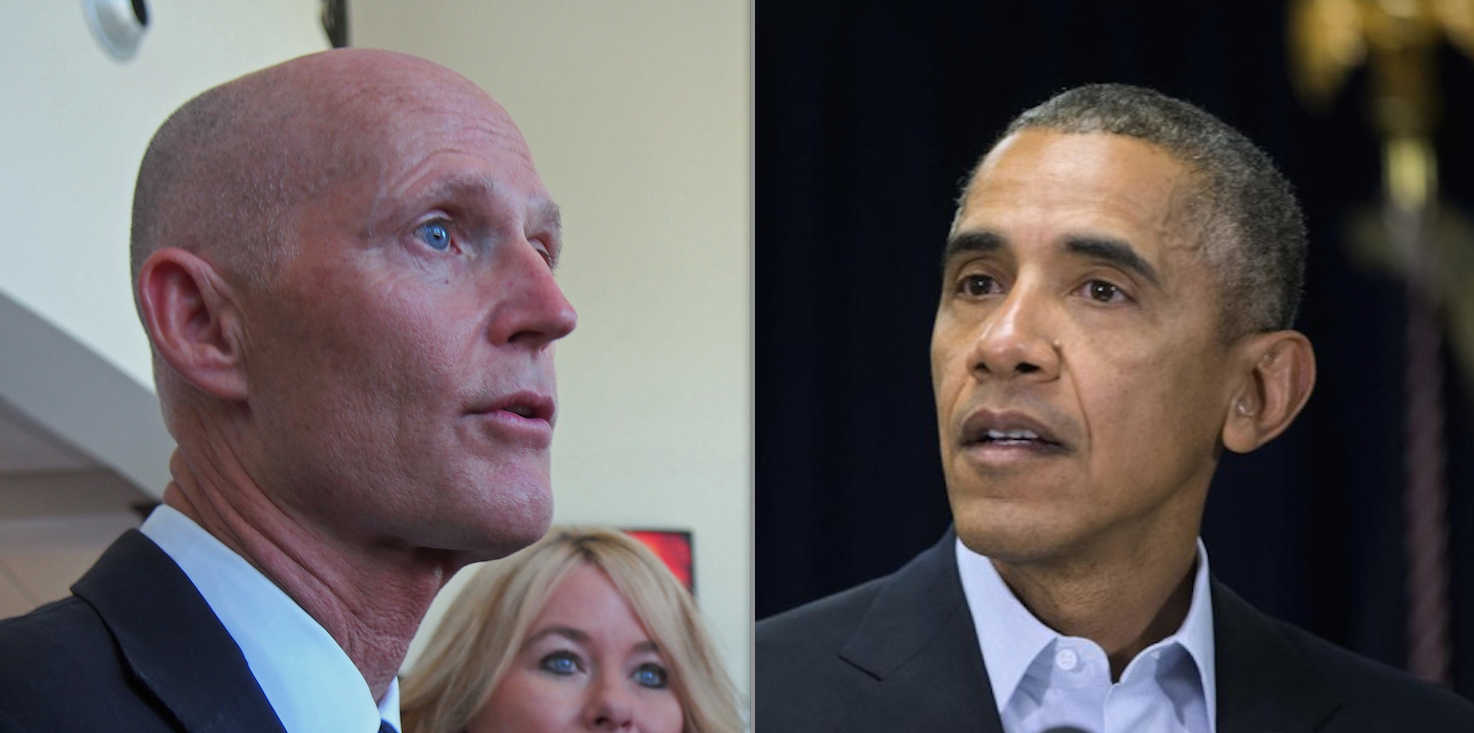 It's been a long time coming, but President Obama signed off Wednesday on declaring a major disaster exists in Florida, ordering federal aid to areas affected by Hurricane Hermine earlier this month.
Obama's actions now make federal funding available to affected individuals in the counties of Hillsborough, Pinellas, Citrus, Dixie, Hernando, Leon, Levy, and Pasco.
Assistance can include grants for temporary housing and home repairs, low-cost loans to cover uninsured property losses, and other programs to help individuals and business owners recover from the effects of the disaster.
Federal funding will also now be made available to state, tribal, and eligible local governments and certain private nonprofit organizations on a cost-sharing basis for emergency work and the repair or replacement of facilities damaged by Hurricane Hermine in the counties of Citrus, Dixie, Franklin, Jefferson, Lafayette, Leon, Levy, Liberty, Madison, Pasco, Pinellas, Suwannee, Taylor, and Wakulla.
"Hurricane Hermine was the first hurricane to hit our state in over a decade and following the storm, I met with many businesses and families who were severely impacted," said Governor Rick Scott. "While the state immediately stepped in to provide resources and assistance to families, this funding will help our local communities rebuild."
The federal response comes eight days after Scott wrote a toughly worded letter to the president, where he said that there had been more than $36 million in damages due to the effects of Hermine. And he noted how the Federal Emergency Management Agency (FEMA) neglected to aid Florida for numerous incidents over the past year after the state requested assistance.
The governor referenced a handful of events, beginning with severe flooding the state suffered in August of 2015, to the fallout of extreme El Nino-led rainstorms in January and February of 2016, to tornadoes that affected several Florida counties, as well as damages incurred from June's Tropical Storm Colin.
Scott also cited the lack of any federal help after the Pulse nightclub shooting in June in Orlando, which led to the deaths of 49 people, the deadliest single-gunman massacre in U.S. history; nor from the toxic algae bloom that emanated near Lake Okeechobee earlier this summer.
"During the preceding 12 months, the state of Florida experienced repeated emergencies that required the deployment of significant state resources," Scott wrote. "Individually these incidents may not have overwhelmed the ability of the State of Florida to respond. Cumulatively, however, these emergencies significantly impacted the state's capability to provide financial support following Hurricane Hermine."
Sens. Bill Nelson and Marco Rubio also wrote to the president requesting federal aid.
FEMA head Craig Fugate has named Terry L. Quarles as the federal coordinating officer for federal recovery operations in the affected areas.
FEMA said residents and business owners who sustained losses in the designated counties can begin applying for assistance tomorrow by registering online at http://www.DisasterAssistance.gov or by calling 1-800-621-FEMA (3362) or 1-800-462-7585 (TTY) for the hearing and speech impaired. The toll-free telephone numbers will operate from 7 a.m. to 9 p.m. (local time) seven days a week until further notice.