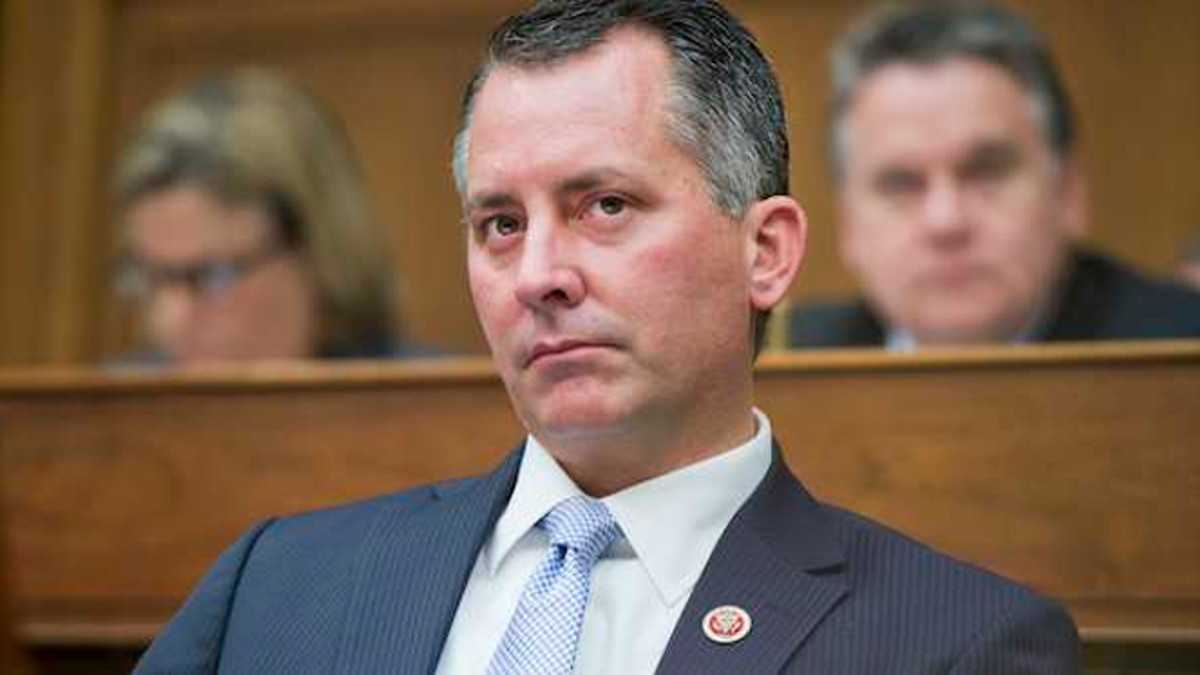 The only time I met David Jolly face-to-face was at a Suncoast Tiger Bay debate in December 2013. A special election to fill the late Congressman Bill Young's seat had drawn three Republican candidates, as well as one Democrat and one Libertarian.
All five declared candidates were at that day's event, and I was able to meet with each of them.
I had cordial conversations with four of the candidates.
Then, I met David Jolly.
I approached him as someone else he was talking to was just leaving. I held out my hand to shake his, and he took it and quickly shook my hand as he was looking around the room. I introduced myself, and he then said "excuse me" and left. He never even looked me in the eyes.
I tried to speak with him after the forum was over, but he was gone before I got my turn to speak any further.
In our December 2013 polls, Jolly was leading early over his two Republican opponents; at the time, he had the best numbers against Democrat Alex Sink. I still wanted to have an actual conversation with Jolly, so I sent his campaign a message asking for his position on the TCPA (Telephone Consumer Protection Act).
A little background on the TCPA: It was passed in 1991 and had provisions to make calling or texting to cellphones illegal if you didn't have permission from the cell's owner.
In the summer of 2013, the Federal Communications Commission decided to change the definition of the word "consent," from "implied consent" to "express consent." That meant anyone wanting to call a cellphone had to get explicit permission in writing (or e-signature) to call each cellphone with a system capable of "auto-dialing."
While this may make sense, the definition of the word "auto-dialer" in the law was reduced to "the ability to store a phone number and place a phone call."
So, basically, anything with a redial button could technically fit the definition of an auto-dialer, and there have been court cases where that has been held as true.
There were also no protections in the law for callers dialing wrong numbers.
One of candidate Jolly's campaign staff members called me about my message, and after a few minutes talking about the TCPA, he said he would have the candidate give me a call. I received that call on my cellphone during the last week in January; I was finally able to speak to candidate Jolly.
We talked for about five minutes about the TCPA and the problems with the way it was written, and some of my suggestions to fix the law. At the end of the conversation, he thanked me for contacting him and said he can only help me if he wins and goes to Washington.
During one of the debates, candidate Jolly talked about helping small-business owners in the district and hearing their concerns about burdensome government regulations.
That really struck a chord with me; that's exactly who I was, a small-business owner, in his district, and I thought Congressman Jolly could help me with an old, out-of-date law that needed to be fixed.
Jolly went on to win the special election primary and then to beat Sink by a slim margin to become my new congressman. I waited a few months before calling his office to try to set up a meeting to talk with him more about fixing the TCPA.
They took my message, and never called me back.
Then, in February 2015, Congressman Jolly co-sponsored a bill (the Robo COP Act) with North Carolina Congresswoman Virginia Foxx to expand the Do-Not-Call registry to include political robocalls.
Since this was clearly related to what I wanted to discuss with him, I tried again to meet with Congressman Jolly.
Again, I received no response.
A few months later, I decided to be a little more persistent, sending his office a meeting request. I received an auto-response message back saying that I should get a response in a week.
Eight days later, I received another auto-response message, and another week after that, I finally received a reply from a human, who sent me his legislative aide's email address and suggested that I try to schedule a meeting with her.
After a few days, I — at long last — had a meeting scheduled with an aide at the congressman's St. Petersburg office.
On Aug. 31 I sat down with Brittany Roberts. We talked for over a half-hour about the TCPA and the problems it posed for my business and my clients because of how poorly the law was written, and how, with several clarifications, it could be fixed.
I talked about a customer of mine that serviced hospitals and how they used systems we set up and maintained. The system calls patients after being discharged to ask several questions about their health and hospital stay, giving them an option of connecting right then with a live nurse at the hospital they had just left.
I discussed how these post-discharge survey calls, like the thousands of calls we were helping our client place every day, led to a 30 percent drop in hospital readmittance, lower health care costs, and healthier patients.
Then I mentioned my client deciding they could no longer take the legal risk of calling cellphones anymore due to the TCPA. It reduced their calling by over 60 percent, and they didn't have the budget to replace those robocalls with humans, so they just stopped placing them. They instead looked into sending out postcards, which are much less effective.
That was just one of the stories I told her about my TCPA-affected clients. I also talked about the several organizations, including the national Chamber of Commerce, that were suing the Federal Communications Commission over their recent rule changes related to the TCPA.
Over the next several months, I exchanged over a dozen emails with Ms. Roberts about the TCPA and the recent Federal Communications Commission rule changes. I was eventually referred to the Congressman's telecommunications aide, Tim Medeiros, who called me.
I had a relatively short phone conversation with Medeiros, basically explaining everything I had already explained to Roberts, and he said he would discuss it with the congressman.
After that conversation, I never heard back from Medeiros.
While that was going on, there was also a budget fight going on in the U.S. House and Senate, and someone had slipped a TCPA exception into the Bipartisan Budget Act of 2015. This exception would allow companies that were servicers of federal loans to call and text cellphones any way they wanted to.
I emailed Jolly's office about this exception, asking his position. I never received an answer.
On Oct. 28, 2015, Jolly voted for the bill, adding that new TCPA exception as the law in this country. Now, companies trying to collect student loans and other federally backed debts could call cellphones without restriction.
My last phone call with a member of Jolly's staff was in January of this year when his communications director called me to discuss polling. At the end of our discussion, I mentioned I had been trying to get a face-to-face meeting with Jolly to discuss the TCPA.
He said he would relay the message, but that is the last that I heard from anyone on Jolly's staff.
In May, I finally found an elected politician who understands how messed up that law is and is trying to fix it. Unfortunately, that politician is from South Dakota, over a thousand miles from where I live in Florida. Sen. John Thule held a Senate Commerce Committee hearing on the TCPA and the need for reform to the decades-old law.
I'm not going to go over all the details, but testimony was given in that hearing that pretty much sums up every argument for clarifying that law. If nothing else comes out of writing this post, I hope my congressman takes a few hours to watch this video of that Senate hearing, and maybe work with Sen. Thule to help fix this law.
I know this post will probably sink any chances I have of actually meeting with Jolly. But, really, after over two years of trying, and speaking with several of his staffers, it's pretty clear he's not interested in my small business problems.
So, what inspired me to write this long post about my experiences trying to meet with my congressman?
He finally called me last week.
Kind of. It was a robocall with a prerecorded message from Congressman Jolly.
The same kind of robocall that he was trying to ban with a bill he sponsored last year.
___
Matt Florell is the owner of Fextel, Inc., a corporate phone systems company in St. Petersburg that also conducts political polls.
Last updated on October 3, 2016