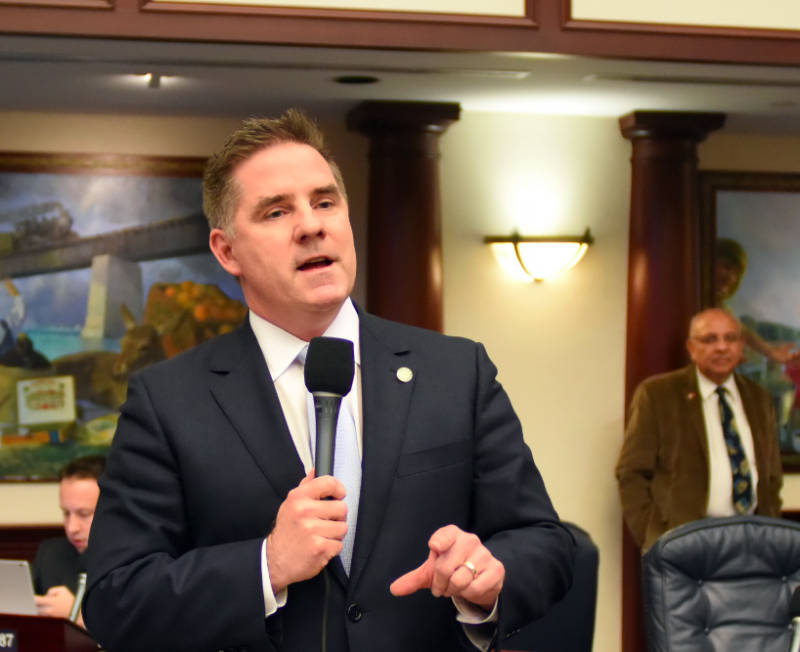 La Gaceta, Tampa's trilingual weekly newspaper, has endorsed incumbent Shawn Harrison in the state House District 63 race.
Harrison, a one-term Republican, faces Democrat Lisa Montelione in the November general election. The area, which includes New Tampa, has been a swing district.
An editorial in the newspaper — publishing articles in English, Spanish and Italian — said that "normally, we support Democrats, but lately we've noticed some Democrats aren't acting like Democrats. Lisa Montelione is on that list."
Publisher Patrick Manteiga is also a Democratic political activist.
The endorsement notes Montelione, Tampa's District 7 city councilwoman, "approved two consecutive tax increases in the City of Tampa that, combined, are the largest in the city's history."
She "also recently extended the city's red light ticket program," it said. "Democrats don't privatize our policing to private, for-profit corporations. These programs hurt the poor. These tickets are hard to fight, and the system makes mistakes."
On the other hand, Harrison "is a moderate Republican. Democrats can work with him," the paper said. "… He's smart, compassionate, focused, and does his homework. He can build coalitions."
Last year, he said he might be open to some version of Medicaid expansion in a letter to the Tampa Tribune, specifically "a plan for private health coverage that draws down federal dollars with reasonable review, opt-out and sunset provisions included."
This year, he filed legislation that would prohibit using electronic cigarettes, or "vaping," indoors in public places such as restaurants, stores, and workplaces. The bill (HB 1143) died in committee.
Harrison, a 51-year-old attorney, first held the seat in 2010-12 before being ousted by Democrat Mark Danish. Harrison came back to win the seat from Danish two years later.
He also served eight years on the Tampa City Council (1999-2007) as the first member elected from New Tampa.