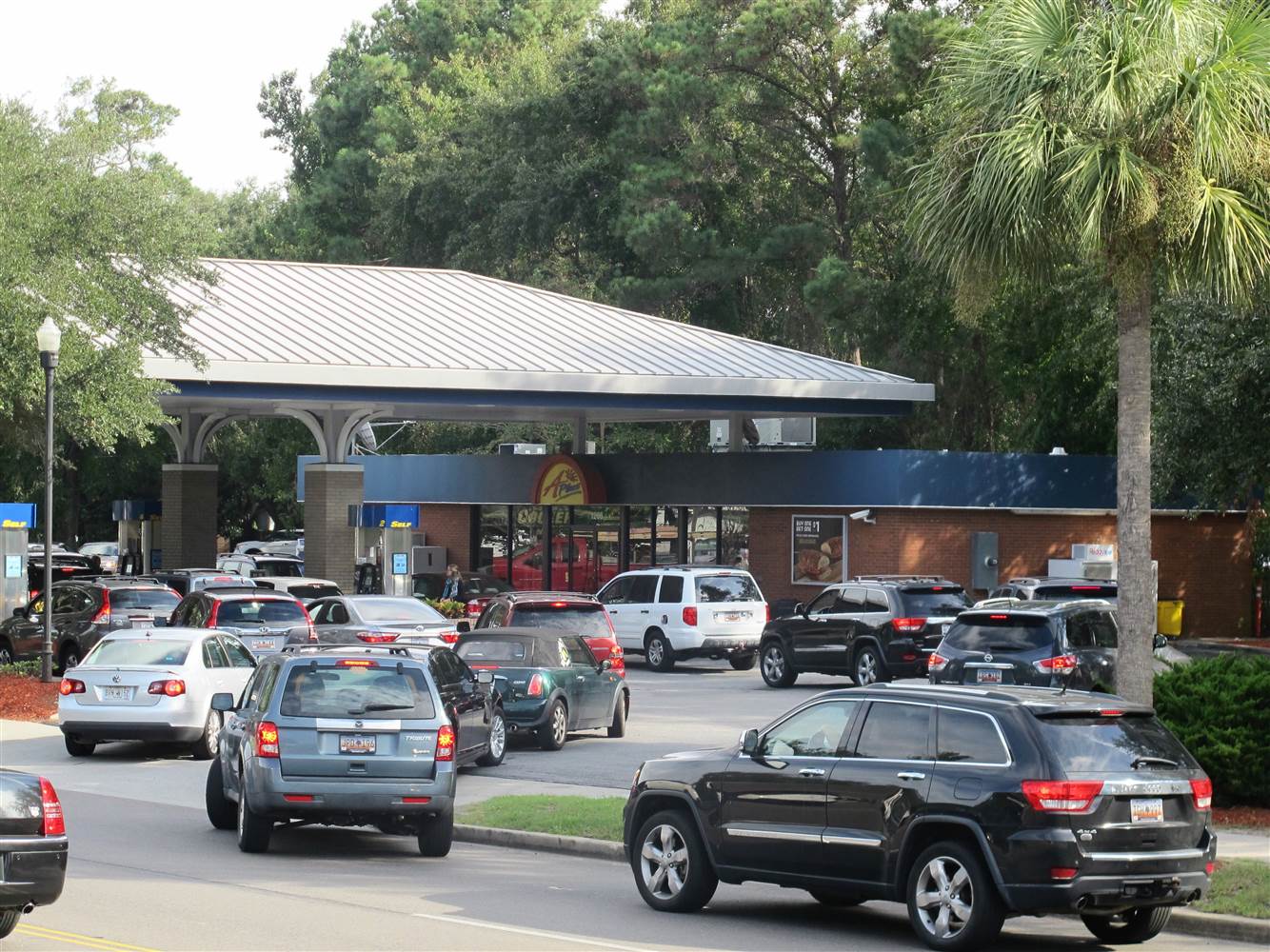 Mandatory evacuations have been ordered in Brevard County, and voluntary evacuations have been activated in St. Lucie County, but Gov. Rick Scott urged other coastal residents potentially in harm's way not to wait to be told to leave.
The governor said during a Wednesday morning news conference that "if you're able to go early, leave now." The mandatory evacuations were scheduled to begin at 3 p.m.
The slow-moving storm was expected to drench the coast from the Keys through central Florida, storm surge up to 5 feet deep was expected along the Atlantic coast, and the hurricane could produce tornadoes. Even if Matthew doesn't come ashore, its tropical storm-force winds could reach the state.
In his 5 a.m. analysis of the forecast models for Matthew's track along the Atlantic coast, senior hurricane specialist Daniel Brown wrote, "Only a slight deviation to the west of forecast track could result in landfall in Florida."
"We must prepare to be hit by a devastating hurricane," Scott said.
"This is a dangerous storm and it's never too early to evacuate," Scott said. "If you live in a low-lying area or on a barrier island, go ahead and leave."
Republished with permission of the associated Press.