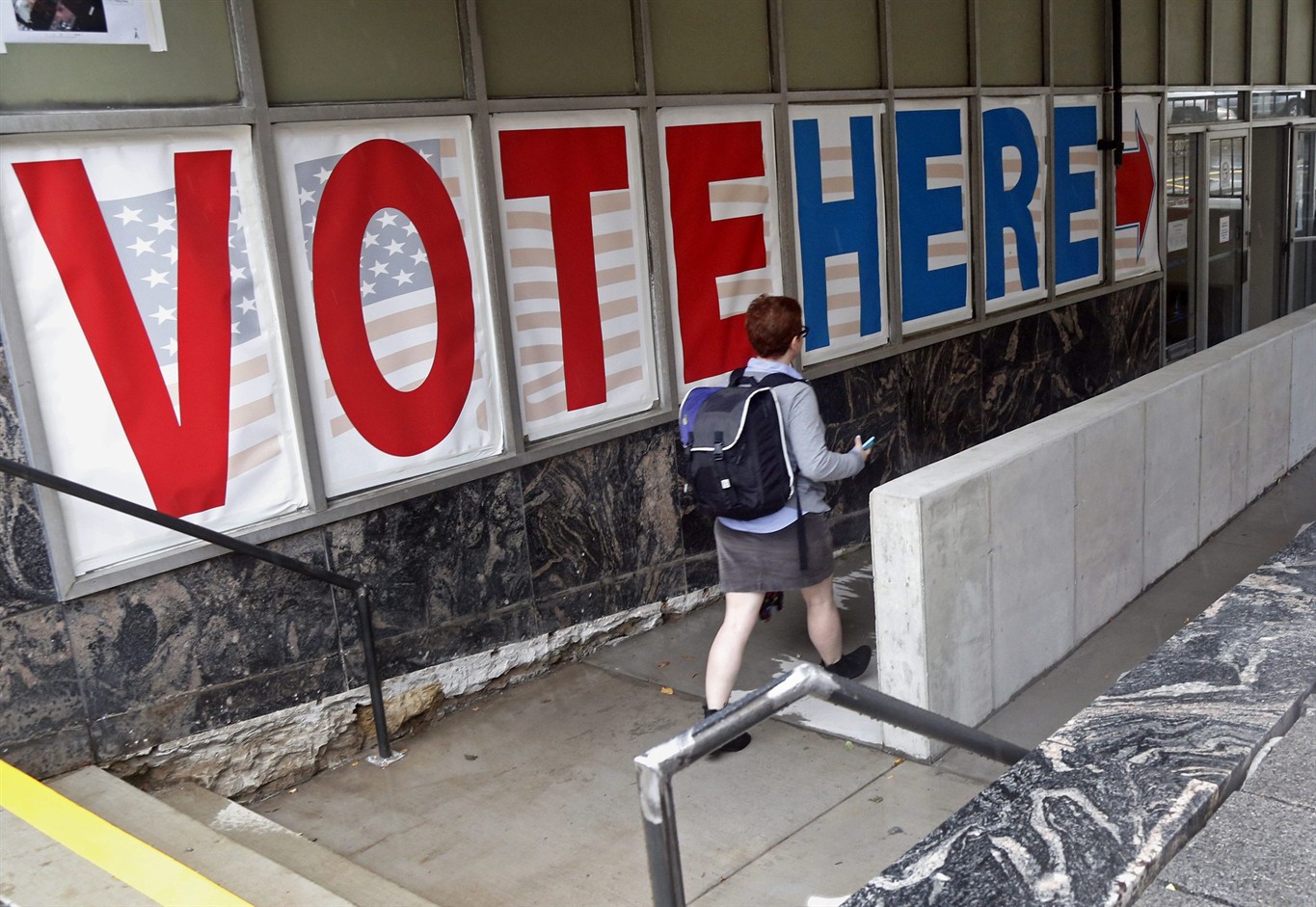 Charlie Crist, Rick Kriseman and Pinellas Democrats gained a new ally on Wednesday in their request for an additional early voting station in the southern part of the county — Republican Congressman David Jolly.
In a letter penned to Supervisor of Elections Deborah Clark, the GOP incumbent in Congressional District 13 says he is writing to ask that "your office ensure that all communities throughout Pinellas County have equal access to early voting locations."
Clark had steadfastly denied requests in recent weeks by Pinellas Democrats to add an early voting polling station in South St. Petersburg. As it stands now, there will be only five early voting locations set up when early voting begins later this month, much fewer than most other nearby counties of similar size. Hillsborough County, for example, will have 16 such sites.
For years, Clark has pushed for more and more voters to vote by mail, and more and more people are doing so in Pinellas County. However, there certainly are some voters who will only vote at the polls.
"Too often we hear of instances around the country where vulnerable communities encounter obstacles to the free and fair exercise of their lawful right to participate in elections," Jolly writes to Clark, a fellow Republican. "As a foundational premise, we must strive to make voting as accessible as possible for all who wish to partake in our free elections. I believe this should include expanded early voting, expanded vote-by-mail, and expanded polling locations — insisting in each instance on simple, yet legitimate, identification requirements to protect the integrity of every vote."
Earlier on Wednesday, Crist held a news conference with Pastor Manuel Sykes and Pinellas County Democratic Black Caucus president Corey Givens at the Lake Vista Recreation Center on 62nd Avenue South, where they once again called on Clark to provide at least one additional early voting site in the Southside.
Jolly and Crist are competing in the CD 13 race in what is expected to be an extremely close contest. The two will debate Thursday at the Suncoast Tiger Bay Club.