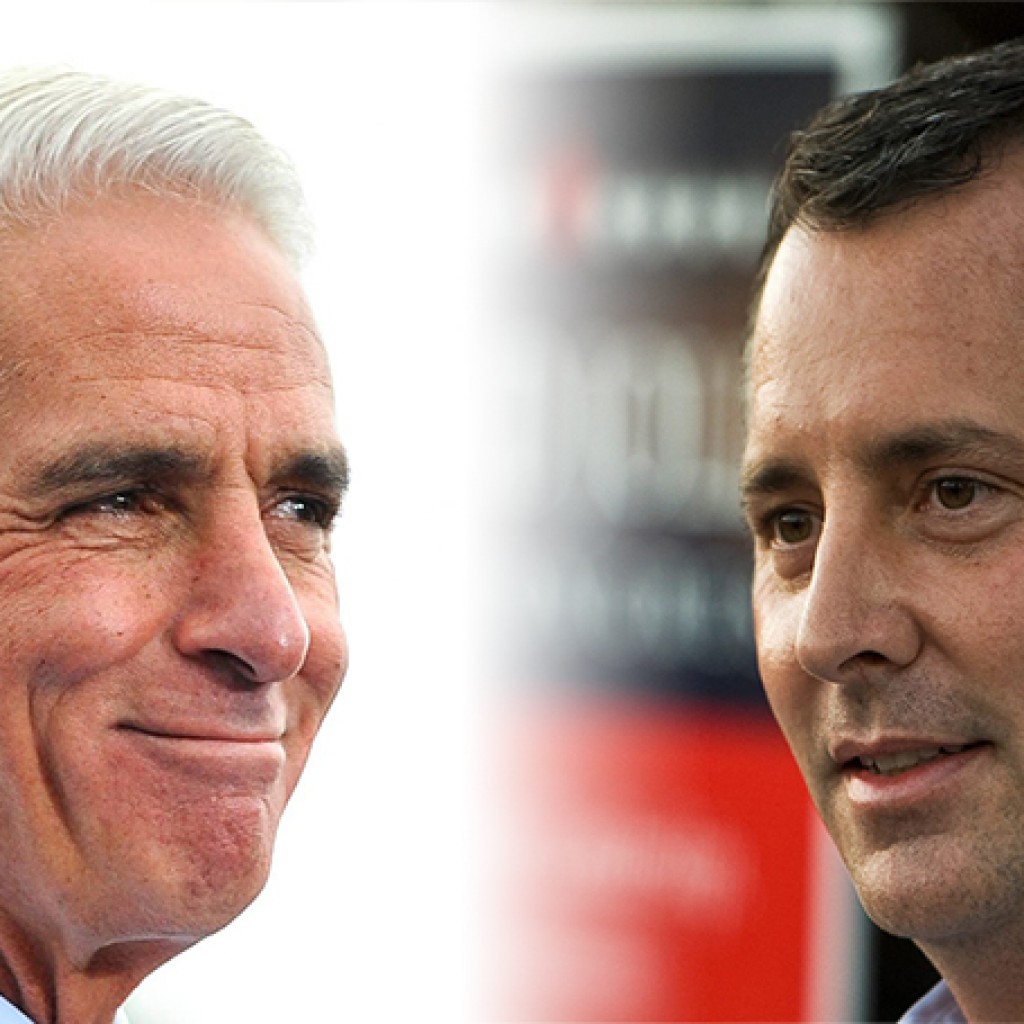 According to a new poll commissioned by the Democratic Congressional Campaign Committee (DCCC), Charlie Crist is leading David Jolly in Florida's 13th Congressional District, 50 percent to 39 percent, with 11 percent undecided.
According to the pollsters, Jolly's favorability ratings have shrunk by nine percentage points over the past month. The new survey has him at 41 percent favorable/27 percent unfavorable, a plus-14 percent rating. Back in August, the GOP incumbent had a plus-23 percent favorable rating, with 46 percent favorable/23 percent unfavorable.
Some of that attrition can undoubtedly be attributed to negative television advertising, some of it supplied by the House Majority PAC, which has aired two-anti-Jolly ads.
There was also the first debate between the two candidates Sept. 19, where Jolly was aggressive in bringing up some of Crist's previous positions.
A St. Pete Polls survey taken two-and-a-half weeks ago showed Jolly leading Crist, 46 percent to 43 percent.
The poll also shows those in CD 13 are barely giving Hillary Clinton more support than Donald Trump — she leads in the district 45 percent to 43 percent.
The survey has Democrat Patrick Murphy leading Marco Rubio in the U.S. Senate race, 46 percent to 43 percent.
Anzalone Liszt Grove Research conducted 400 live telephone interviews with likely 2016 voters in Florida's 13th Congressional District from Oct. 2-4. Forty-five percent of the survey was completed via cell phone, with 55 percent completed by landline phone. Expected margin of sampling error is plus-or-minus 4.9 percent.