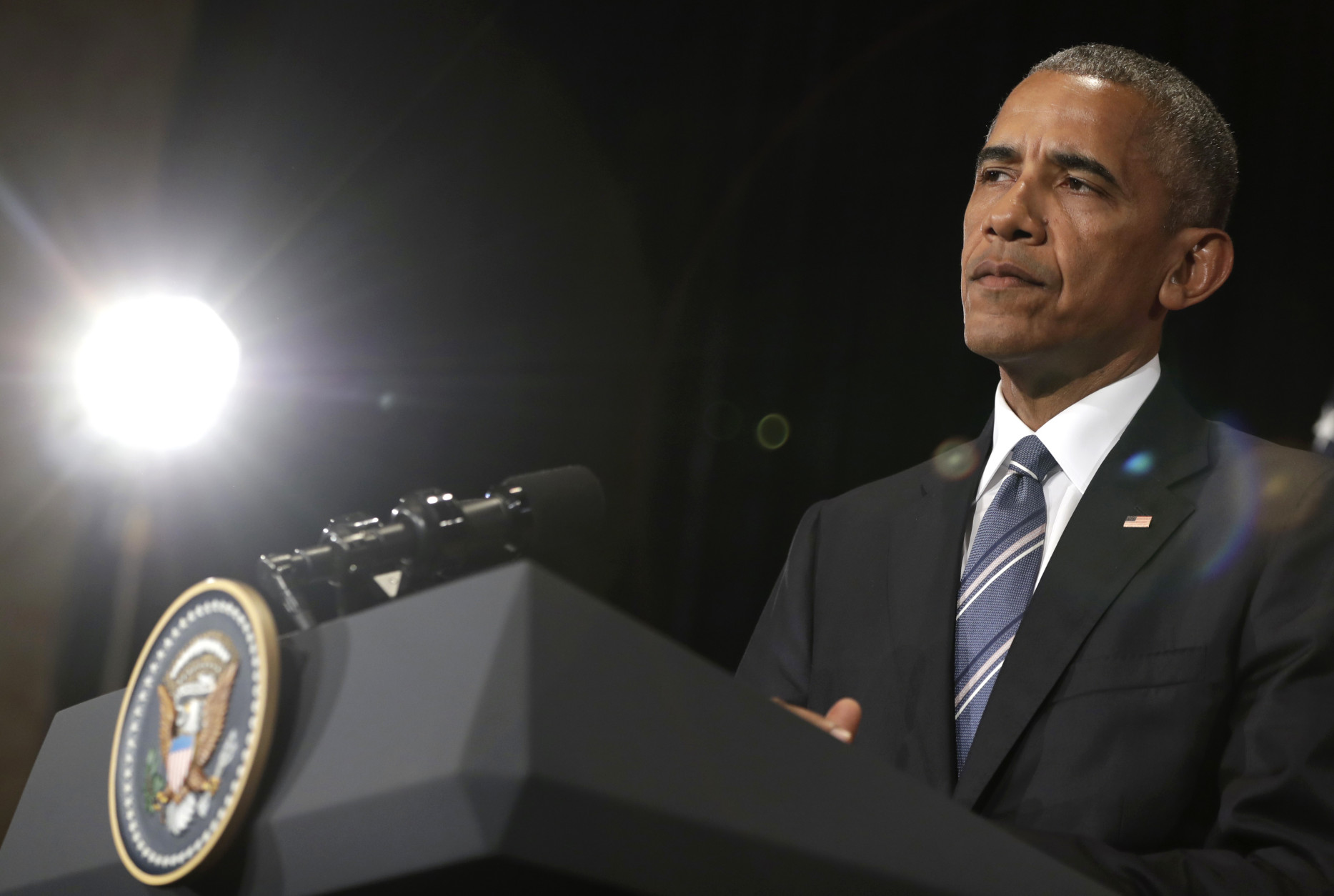 On Thursday afternoon, President Barack Obama signed an Emergency Declaration stating "an emergency exists in the State of Florida and [ordered] federal aid to supplement state, tribal, and local response efforts due to the emergency conditions resulting from Hurricane Matthew beginning on Oct. 3, 2016, and continuing."
This ensures federal action and oversight: as the media release asserts, FEMA will "coordinate all disaster relief efforts which have the purpose of alleviating the hardship and suffering caused by the emergency on the local population, and to provide appropriate assistance for required emergency measures, authorized under Title V of the Stafford Act, to save lives and to protect property and public health and safety, and to lessen or avert the threat of a catastrophe in the counties of Baker, Brevard, Broward, Citrus, Clay, Duval, Flagler, Glades, Hendry, Hernando, Highlands, Indian River, Lake, Marion, Martin, Miami-Dade, Monroe, Nassau, Okeechobee, Orange, Osceola, Palm Beach, Polk, Putnam, Seminole, St. Johns, St. Lucie, and Volusia."
Notable: "FEMA is authorized to identify, mobilize, and provide at its discretion, equipment and resources necessary to alleviate the impacts of the emergency. Emergency protective measures, limited to direct federal assistance, will be provided at 75 percent federal funding."
Terry L. Quarles was identified as "the Federal Coordinating Officer for federal recovery operations in the affected area."
Roll Call reports White House Press Secretary Josh Earnest said Tuesday that "commodities and resources" are being moved "to incident support bases in Albany, Georgia, and Fort Bragg, North Carolina … out of the path of the storm, but still in proximity to areas that could potentially be affected by the storm, [to] expedite the provision of assistance in the immediate aftermath of a storm."
****
On Thursday afternoon, President Obama called Gov. Rick Scott and other governors in the path of the storm.
"The President spoke by phone today separately with Gov. Nathan Deal of Georgia, Gov. Nikki Haley of South Carolina, Gov. Pat McCrory of North Carolina, and Gov. Rick Scott of Florida about preparations ahead of Hurricane Matthew," the office of the White House press secretary said.
"The president committed to providing necessary federal resources to help the states respond.  Already today, the president declared an emergency in the State of Florida and ordered federal aid to supplement state, tribal, and local response efforts … The president continues to receive regular updates on Hurricane Matthew and the coordinated efforts on response preparations with states and has directed his team to be as proactive as possible in preparing to respond to this storm," the release from the White House continued.