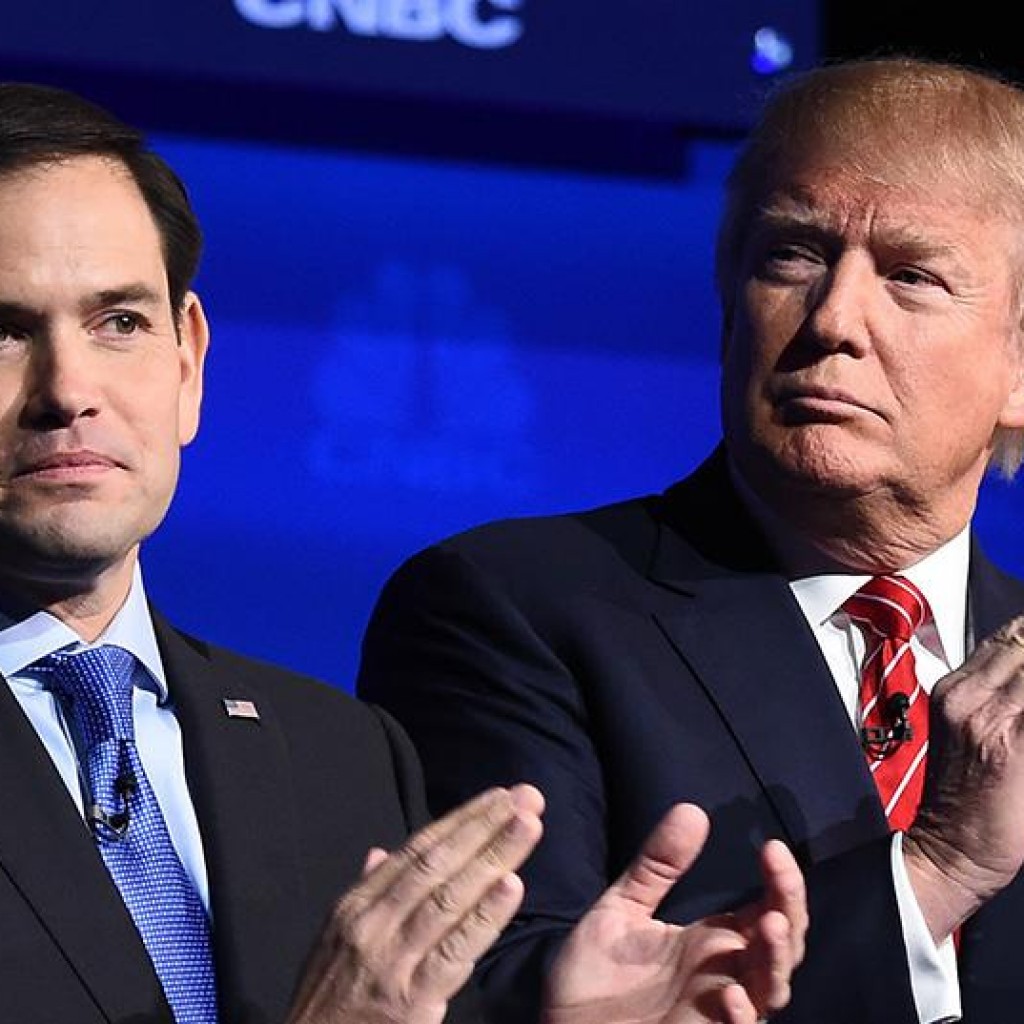 Marco Rubio issued a tweet Friday night condemning Donald Trump for his sexually lewd comments that surfaced from a 2005 video, but that's not good enough for Patrick Murphy, his Democratic opponent in next month's U.S. Senate race in Florida.
"Florida women and families deserve better than a tweet," Murphy said on a conference call Monday morning. "We've seen Marco Rubio play this game before, through the months of Donald Trump demonizing immigrants and Muslims, attacking a Gold Star family, or lodging racist or misogynist attacks, Marco Rubio has stood by him. Rubio offers up meaningless rhetoric when he has to, and can stay completely silent when he can get away with it — and that's not leadership, that's cowardice."
When Rubio announced in June that he would be running for re-election to his U.S. Senate seat after saying for months that he would never do so, he said that he could serve as a check on whomever the next president could be — either Trump or Hillary Clinton. But Murphy said Monday that Rubio isn't even holding Trump accountable after his crude remarks were made public Friday.
"It's Marco Rubio's silence that is once again proving that no matter what the issue, whether it's letting down our Hispanic communites on immigration reform, whether it's abandoning Floridians to run for president, or running for a job that he says he hates, Marco Rubio will always put his political ambitions above the best interests of  Florida's families."
Joining Murphy on the call was Cecile Richards, the president of Planned Parenthood, which has endorsed him in his race against Rubio. She called Trump's rhetoric and policies "appalling," and said that Rubio "stands with him every step of the way."
Rubio says he would ban abortion even for women who got pregnant through rape or incest, a stance Richards calls "one of the most extreme positions of anyone in elected office."
Rubio's one comment on the matter on Friday was, "Donald's comments were vulgar, egregious, and impossible to justify. No one should ever talk about any woman in those terms, even in private."
Murphy isn't the only Democrat in Florida running for office next month attempting to put his Republican opponent on the defensive. In the Tampa Bay area, Democratic candidates running against Republicans in competitive legislative races went after their opponents to renounce Trump as well.
Although nearly every poll taken in the Senate race has shown Rubio leading Murphy in the race, he did get some positive news Sunday when an NBC News/Wall Street Journal poll showed him trailing the GOP incumbent by just two percentage points, 48  percent to 46 percent.
While Rubio and outside groups continue to air negative commercials against Murphy, the Jupiter representative isn't getting the same backing from Democratic oriented third-party groups. Last week it was reported the Senate Majority Pac was pulling $6 million it had planned to spend on his campaign. Murphy says that doesn't matter.
"I obviously can't control what these outside groups do," he said, repeating that he knew he would be outspent like he was when running against Allen West in his first bid for Congress in 2012. "The fact that they are continuing to spend that type of money while we are in a dead heat before these Trump comments show how serious of a race this is," he said, adding that he's confident that he'll win the race.