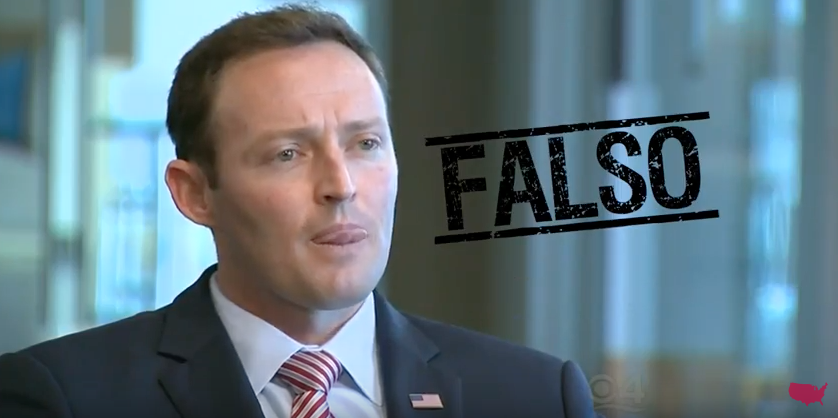 The intense fight to win the Latino vote in the Florida Senate election was again put into sharp focus Monday, when the campaigns of both Marco Rubio and Patrick Murphy announced new Spanish-language television ads.
Rubio's ad — his fourth Spanish-language ad of the campaign — takes several shots at Murphy, the 33-year-old Democratic representative from Jupiter running statewide for the first time. It's called, "Me Conoce."
"Patrick Murphy is one of the most inefficient members of Congress," says the narrator. "He lied about his experience. He has not been concerned about our issues and now he lies about Marco, when Marco has been there for us as an expert on national security, and has worked hard on reforms to education, while fighting for lower taxes to defend the cause of freedom."
Meanwhile, Murphy is out with his second Spanish language ad, called, "Immigracion," highlighting what the Murphy campaign says is Rubio's "flip-flop on immigration reform."
An NBC-Wall Street Journal poll published Sunday showed Rubio leading Murphy by just two percentage points, 48 percent to 46 percent, one of the closest surveys conducted in the race to date.
A Mason-Dixon Poll conducted last week had Rubio up by seven points over Murphy, 47 percent to 40 percent. Among Latino voters, the poll showed Rubio leading Murphy 53 percent to 38 percent — and he is getting 16 percent of Democratic voters.
Here are the two ads — first, Rubio's, then Murphy's.