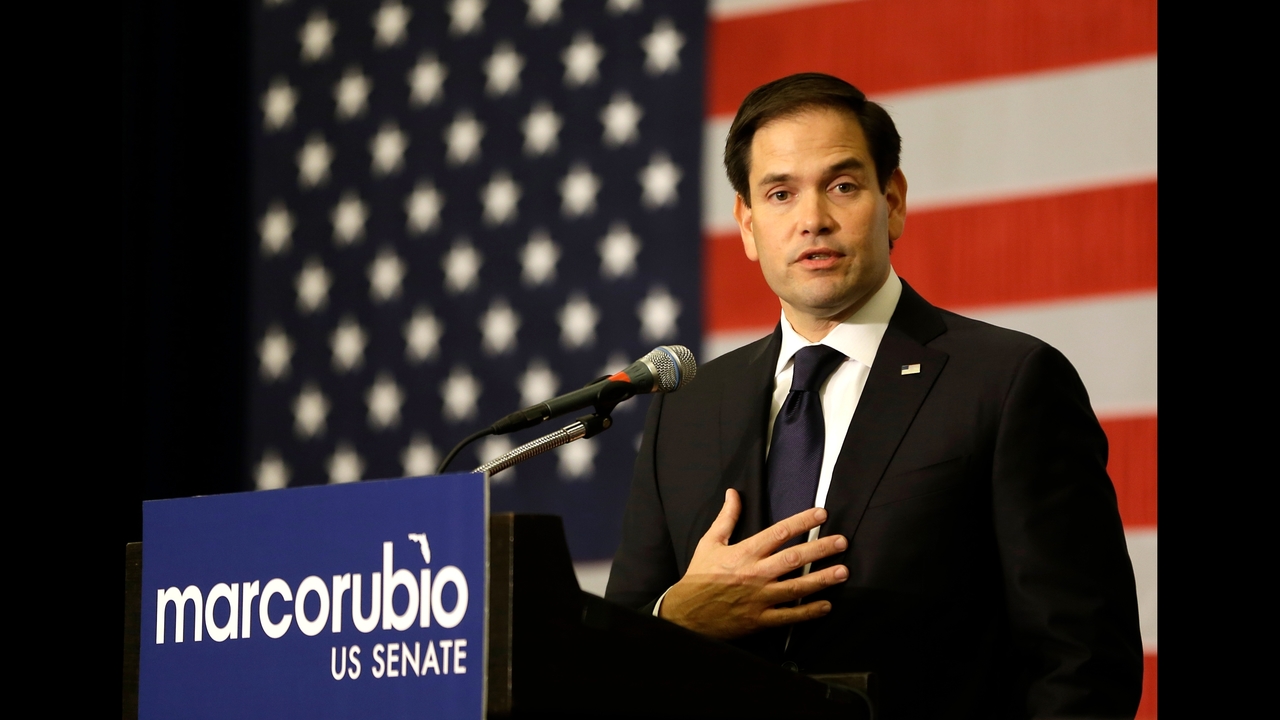 The University of North Florida Public Opinion Research Lab's newest poll shows Marco Rubio leading Patrick Murphy by seven points.
The two-way survey puts Rubio over Murphy 48 to 41 percent, with 10 percent undecided, and one percent supporting "someone else."
"Rubio is holding a solid seven-point lead and appears to be on his way to re-election," said Dr. Michael Binder, faculty director of the Public Opinion Research Laboratory. "Rubio is seeing support from men, (52-38) but also has a slim lead among women as well (44-43)."
"Rubio has done a better job of rallying his base (81 percent support among Republicans) than Patrick Murphy (69 percent support among Democrats). The most startling difference in this race is that 21 percent of voters have never heard of Patrick Murphy, while only 2 percent have not heard of Marco Rubio," said Dr. Binder.
Murphy and Rubio are both +6 in net favorable rating in the UNF poll; however, Murphy is at 35 percent favorable, and Rubio is at 49 percent. It suggests anti-Murphy ads can erode his favorability, and Rubio and his allies are more committed to spending in this race than Murphy's side.
The statewide poll of 696 likely voters was conducted by the Public Opinion Research Laboratory Tuesday, Sep. 27, through Tuesday, Oct. 4, by live callers over the telephone. Of those, 32 percent of calls were to landlines; 68 percent to cell phones. The sample, which was 40 percent Republican, 40 percent Democrat, and 20 percent NPA, had "quota for geography based on Florida media markets."
The margin of error is 3.8 percent.