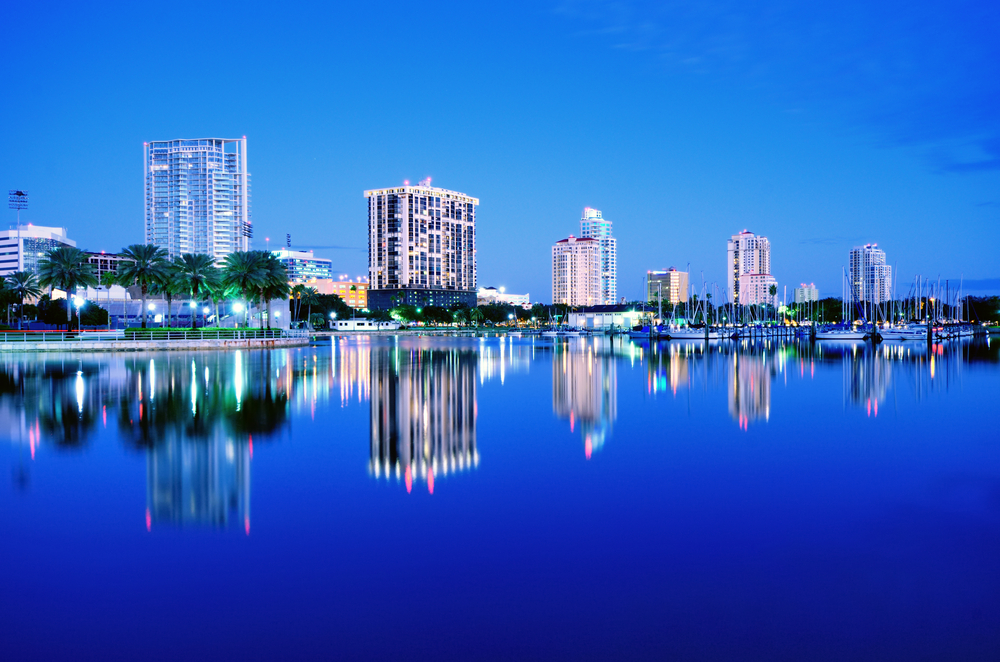 'Tis the season.
It's that most wonderful time of the year when candidates running in this fall's elections make the rounds at candidate forums, hob nobs, and Tiger Bay debates. It's at these events that candidates distinguish themselves from their opponents with a quick retort — or a regrettable gaffe.
Tuesday, the St. Petersburg Chamber of Commerce (of which I am now a member of the board of directors) is hosting "Popcorn & Politics," an event it bills as a speed network opportunity with candidates running for Congressional District 13, House District 69, and county commission, as well as advocates for and against Amendments 1 and 2.
Presented by the Tampa Bay Times, Popcorn & Politics gives attendees valuable time with the candidates running for these key local offices. The way it works is candidates (and those advocating for and against the initiatives) rotate from table-to-table where they will "speed network" for several minutes with Chamber members.
Here are five reasons I'm looking forward to Tuesday's event.
1. Another chance to see Charlie Crist and David Jolly up close, and the first time since Donald Trump was caught on tape making shockingly crude comments about a married woman he tried to seduce. As much as we might hope the race for CD 13 would be about local issues, Trump at the top of the ballot is still what's driving the discussion. Both Crist and Jolly are trying to maneuver around this 800-pound gorilla, but Crist has history with the New York businessman and Jolly is in the same political party as him. Popcorn & Politics will be the first public venue where Crist and Jolly may have to answer questions about the GOP presidential nominee.
2. Speaking of Trump, I believe Republican state Rep. Kathleen Peters needs to be asked about her reaction to Trump's comments. Peters was quoted by the Tampa Bay Times as saying, "The people I've been talking to today, it hasn't bothered them because of how long ago it was." So joking about sexual assault is OK because it happened a long time ago? Peters is a good friend of my wife, Michelle Todd, but that comment really upsets me. Someone at P&P should ask her to better explain what she meant.
3. Peters' Democratic opponent Jennifer Webb missed a high-profile Tiger Bay forum and is largely unknown to St. Petersburg's business community. Unless there is Democratic wave, it's doubtful she will upset Peters, but she will likely run for something else in the future. If she wants to win next time, she'll need to perform better at these kind of events.
4. Is the business community behind Republican Mike Mikurak or are they comfortable with Democratic incumbent County Commissioner Charlie Justice? If the "Popcorn & Politics" crowd is evenly split, that's probably good news for Justice.
5. Both Amendments 1 (solar power) and 2 (medical marijuana) appear likely to pass, although a well-organized, last-minute stand against the initiatives could keep them under the necessary 60 percent they need to pass. Do the advocates against Amendment 1 and 2 have a real plan to block these measures?
6. The St. Petersburg Museum of History houses one of the best hidden craft beer bars in the region. I subscribe to the belief that political forums are better enjoyed with an IPA in hand, so my advice is to fuel up before the event takes off. And if the weather is nice, as it often is this time of year, head back to the bar after the popcorn is gone and the politics have gone stale.
"Popcorn and Politics" begins at 5:30 p.m. at the St. Petersburg Museum of History. It's open to nonmembers, although there is a $20 cost for a ticket.