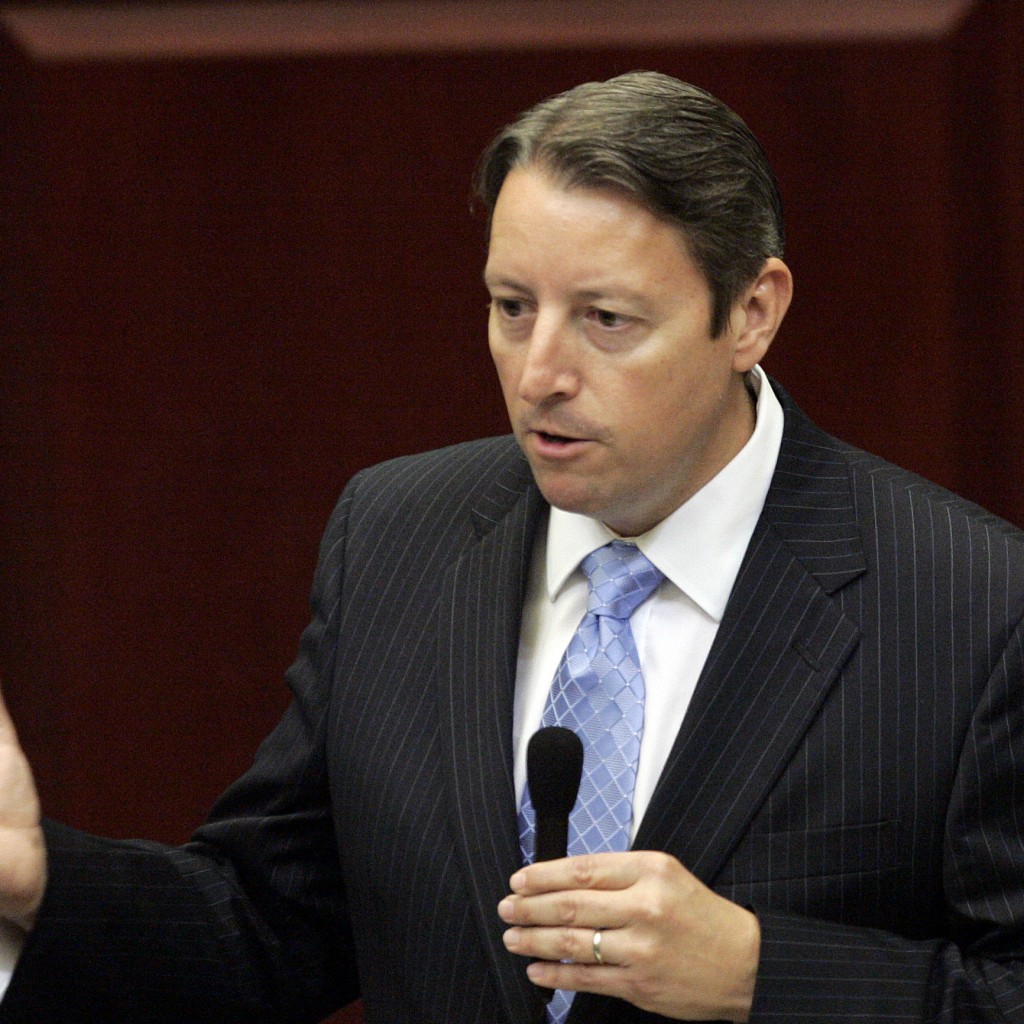 Senate Majority Leader Bill Galvano will push for ridesharing legislation, saying this week the state needs a "single, unified approach" to the new transportation sector.
In a guest editorial in The Bradenton Herald, Galvano said if Florida wants to continue to attract the next generation of innovators, the state "must solidify, through legislation and strategic partnerships, an ecosystem that supports companies defining their own path."
The Bradenton Republican said in the past the state has chosen to "actively engage and help bring" innovators' visions, like Walt Disney World and the Moffit Cancer Center, to fruition. Galvano said the state is now faced with another issue in the ridesharing arena.
"Last year alone, Uber, Lyft, and other ridesharing companies provided millions of trips for Florida residents and visitors. It is clear that Floridians enjoy these services and support their growth," he wrote in the guest editorial. "However, in some Florida communities, small but powerful special interests are fighting innovation, choosing to create a path of obstacles rather than a strategic partnership with the state that fosters growth."
Galvano pointed to Hillsborough County as an example of a community limiting growth, saying the Public Transportation Commission there will "soon consider increased local regulations that threaten consumer choice."
"These regulations are not aimed at increasing the safety of our citizens or creating fairness in the industry as many would have you believe; rather, they are designed to stifle innovation and attempt to fit a new and disruptive approach to transportation into an archaic set of regulations and a framework that simply does not fit," he wrote.
Galvano went on to say it is clear the state should establish "a single, unified approach to welcoming ridesharing and other groundbreaking services so our residents and guests know what they can expect as they travel from one community to another."
"As majority leader of the Florida Senate, I am determined that our Legislature will soon enact a single, uniform set of reasonable standards for the ridesharing industry, that both protect our citizens and foster growth for the companies involved," he wrote in his editorial. "No longer will we have a confusing amalgamation of state and local regulations that hurt competition and ultimately hamper the growth of our state economy and advancing technology."
Lawmakers have tried to push through legislation aimed at regulating Uber and other ride-hailing technologies in recent years, but those efforts have failed.
A proposal passed the House during the 2016 legislative session that would have addressed insurance concerns, but included a provision that blocked local authorities, like the Hillsborough PTC, from regulating the services.