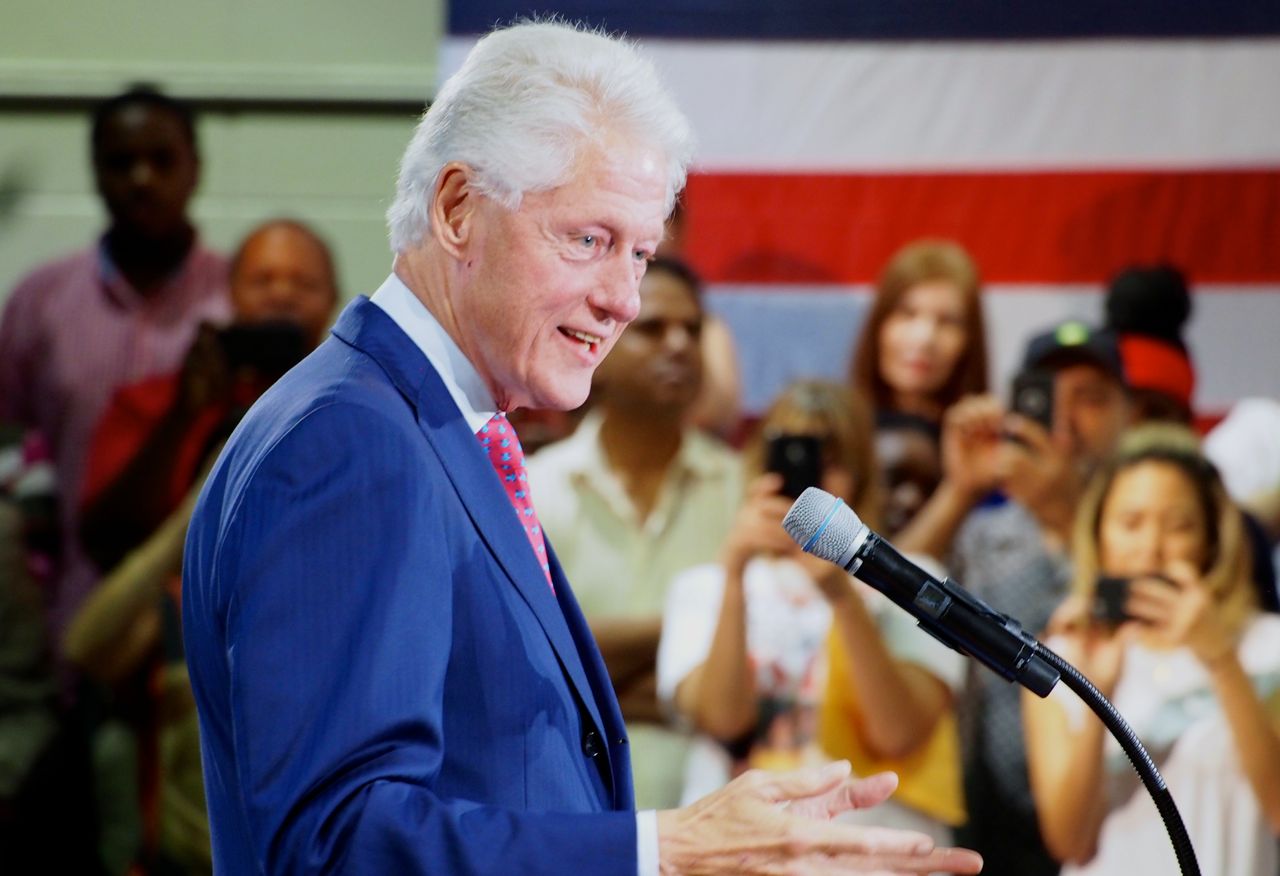 Former President Bill Clinton will address the Florida Education Association's conference in Orlando Friday and then go on a bus tour to rallies in Jacksonville, Panama City and Pensacola, the Hillary For America campaign announced Wednesday.
Clinton's two-day, four-city swing on behalf of his wife Hillary Clinton's Democratic presidential bid begins Monday morning with an address to the teachers union's delegate assembly Friday morning. The event is closed to the public.
From there he'll be riding a bus to Jacksonville for at 1:45 p.m. rally at the Conference Center at Main Jacksonville Public Library.
The bus then takes him to Panama City where he'll have a 10 a.m. rally at the Martin Luther King Jr. Recreation Center. The bus tour wraps up after a 3:45 p.m. central time rally in Pensacola, at the E.S. Cobb Community Center.
The Jacksonville, Panama City and Pensacola rallies are open to the public, but the campaign is requiring reservations.