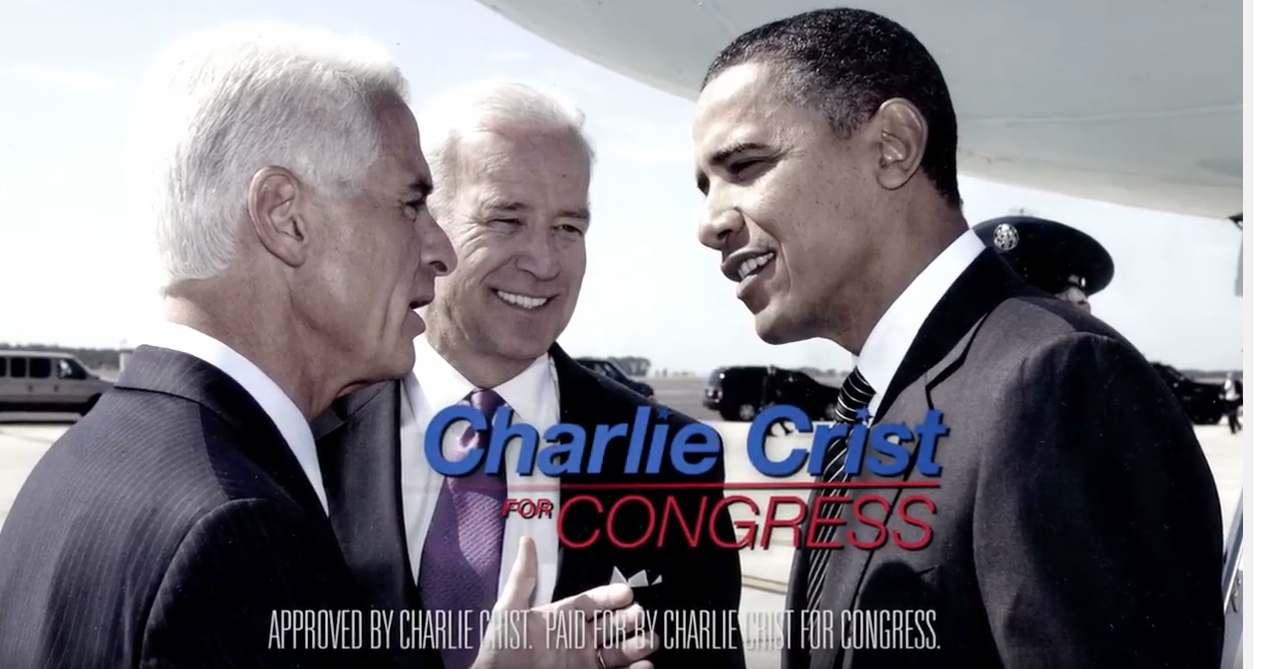 President Barack Obama has cut a television commercial for Congressional District 13 candidate Charlie Crist, in which he says the people of Pinellas County "have an opportunity this year to elect a public servant who always put the people first."
"As governor, he worked with both parties to get things done," the president adds in the commercial, as the visuals show Crist meeting with local residents. The ad superimposes graphics that say he'll protect Social Security and Medicare, defend women's health care and Planned Parenthood, and take care of military veterans.
"Charlie needs your vote. Please stand with him. I know he'll stand by you," the president concludes.
Recent polls have shown Crist to be leading Republican incumbent David Jolly in the contest.
An internal poll released by the Jolly camp to the Tampa Bay Times last week showed Crist up by two percentage points, while others range from five to 18 points in Crist's favor.