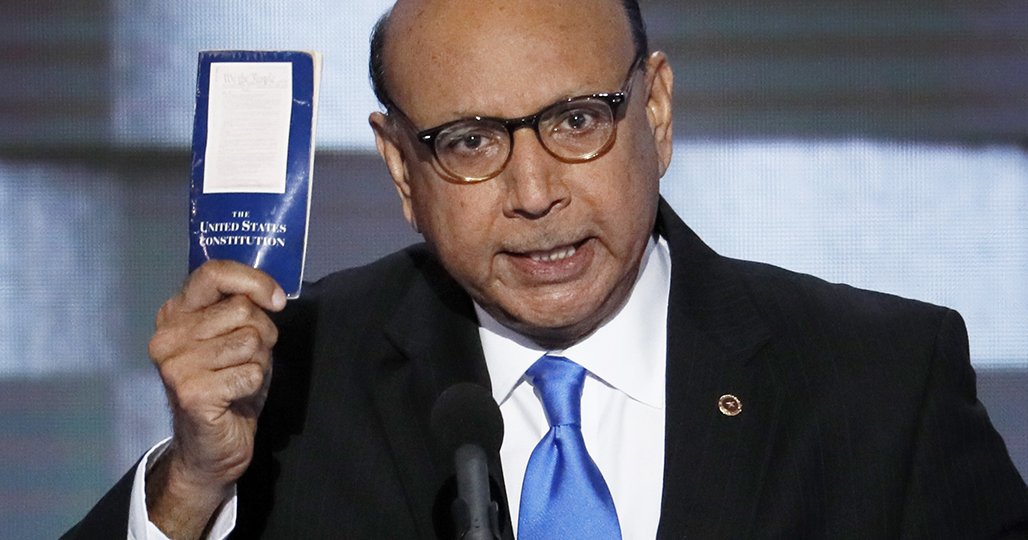 Hillary Clinton's campaign is up with a new advertisement, this time featuring the father of a deceased Muslim American solider.
The 60-second spot, called "Captain Khan," features Khizr Khan, the father of Humayun Khan, a Muslim American soldier killed in Iraq in 2004. In the advertisement, Khan tells the story of what happened on the day his son died.
Captain Khan was killed when he ordered his unit to back away from a suicide bomber coming at them in a taxicab. The vehicle exploded, killing Khan, two Iraqi civilians, and at least two suicide bombers.
"When the bomb exploded, he saved everyone in his unit. Only one American soldier died," his father says in the advertisement. "My son was Capt. Humayun Khan. He was 27 years old, and he was a Muslim-American. I want to ask Mr. Trump, would my son have a place in your America?"
The ad is expected to air in Florida, Iowa, Nevada, New Hampshire, North Carolina, Ohio, and Pennsylvania.