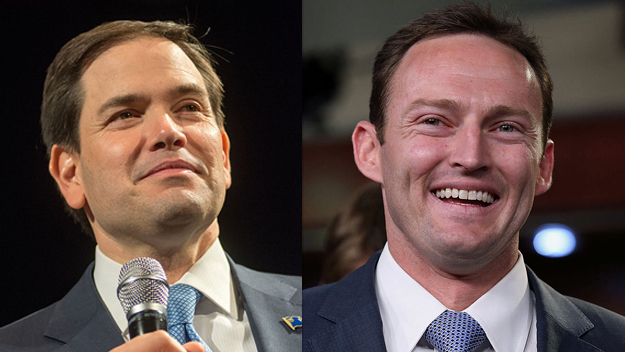 A University of North Florida poll released Thursday shows Sen. Marco Rubio poised to win re-election.
The survey, from the UNF Public Opinion Research Lab, shows Rubio ahead of his Democratic challenger, Rep. Patrick Murphy, 49 to 43 percent. Polling was conducted Oct. 20-25.
"Rubio is maintaining his six-percentage point lead from our poll earlier in the month," said Dr. Michael Binder, research director of the Public Opinion Research Lab. "Rubio can attribute his lead to support from NPAs and more Democrats willing to cast a ballot for him than Republicans are for Murphy,"
Rubio has a three-point edge with NPA voters (44 to 41 percent). However, the biggest stunner in the poll is that 17 percent of Democrats surveyed choose the Republican incumbent over the Democratic challenger. That's compared to 10 percent of Republicans swinging Murphy's way.
The gender breakdown is worth noting as well. Predictably, Rubio leads Murphy 55 percent to 38 percent with men. However, with women, Murphy only leads Rubio 46 percent to 44 percent … within the 3.39 percent margin of error.
The survey was conducted by live phone calls, and assumes an electorate 40 percent Republican, 40 percent Democrat and 20 percent NPA.