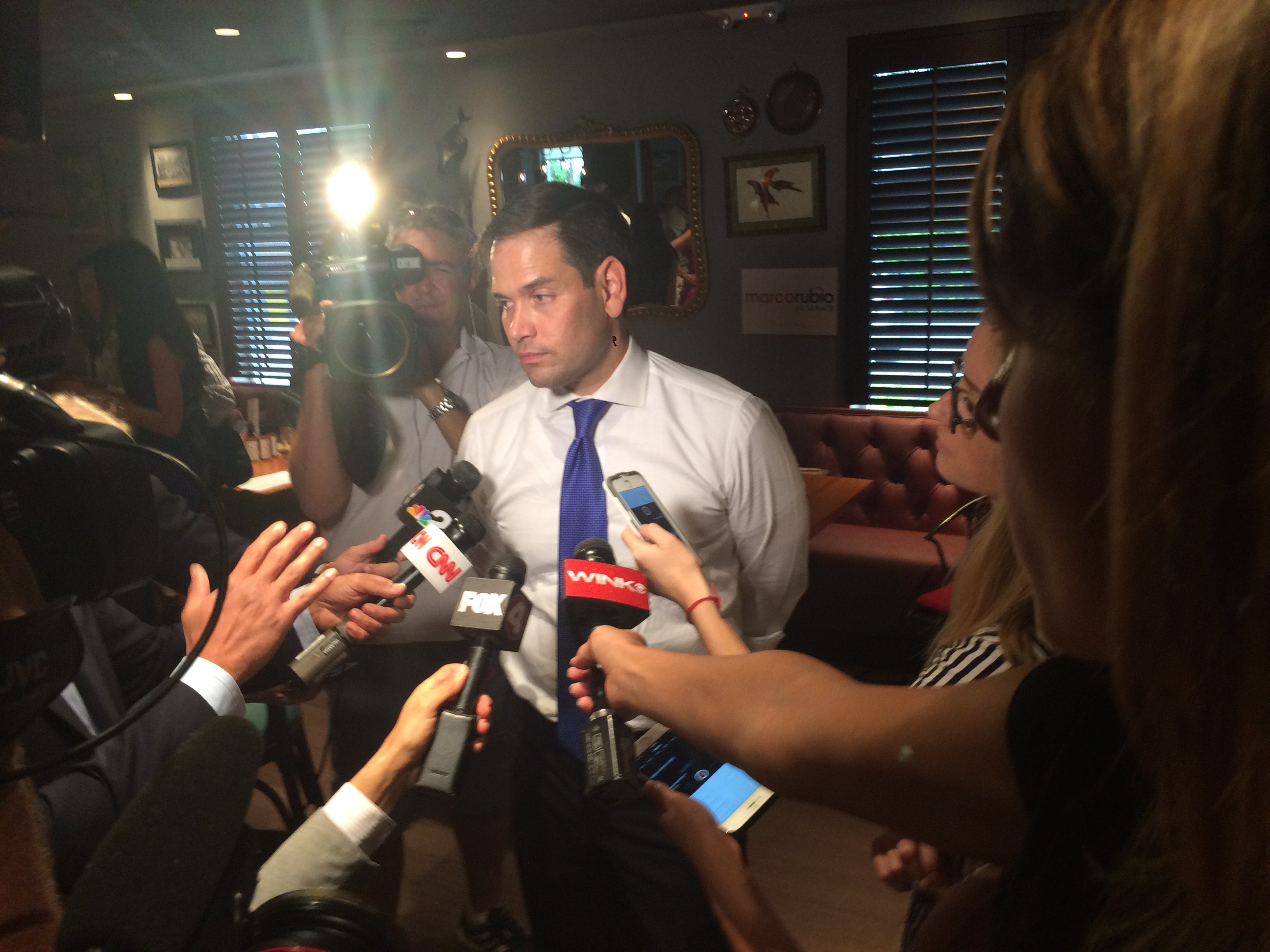 Marco Rubio sidestepped questions about Donald Trump, saying voters "will have to make their own decisions" about the Republican nominee.
"I think every race has to stand on its own; I've said that from the beginning," said Rubio, following a campaign stop in Naples on Thursday. "If he wins, that doesn't mean I win. If he loses, that doesn't mean I lose. I think every candidate is going to have to stand on their own merits and their own ideas."
The Miami Republican has been criticized in recent weeks for his continued support of Trump. Rep. Patrick Murphy continually brought up the New York businessman during a televised debate Wednesday, and has been hammering Rubio over his decision to back him.
But Rubio said he has "strong disagreements" with both candidates, and backs Trump because he doesn't "want Hillary Clinton to be president."
"People look at this (race) and say these are not ideal choices," said Rubio. "But that's one of the reasons I ran for Senate, because I know no matter who wins, we're going to have to have a strong Senate."
Rubio announced he was running for re-election just days before the qualifying deadline. His decision came after he repeatedly said he would not run for re-election after mounting a failed presidential bid.
Whether Rubio would run for president again in 2020 has been a question from opponents and on the campaign trail. During the first U.S. Senate debate, he said he planned to serve a full six-year term. He reiterated that Thursday, telling reporters he doesn't plan to run in 2020.
"If I wanted to run for president, I wouldn't have run for Senate. This is the toughest swing state in the country, and I got in at the very last minute after running a presidential race, so I'm focused on serving in the Senate," said Rubio. "I don't have any plan, any intention, any desire to run for any other office in 2020. I look forward to being in the Senate for six years and achieving a lot on behalf of our state."