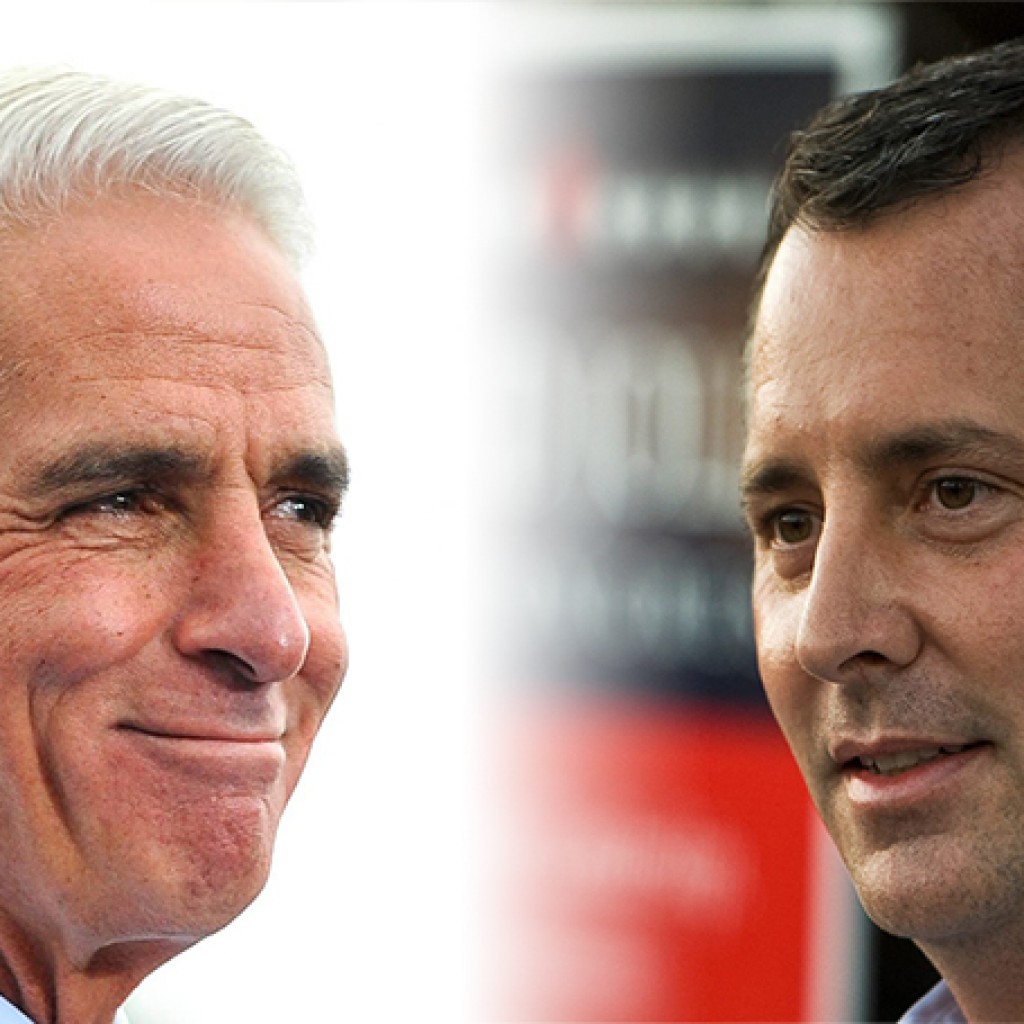 Charlie Crist reported another $24,100 in contributions to his congressional campaign at the end of last week, while incumbent Republican Rep. David Jolly reported $22,600.
Crist reported another 17 contributions since Thursday, including $1,000 from Democratic State Sen. Maria Sachs, $1,000 from Connecticut Democratic U.S. Rep. Jim Himes, and $2,700 from philanthropist and former diplomat Elaine Schuster.
Jolly's newly filed numbers showed eight new contributions, including $5,000 from Caspers Company CEO Blake Casper, $1,000 from Maryland Republican U.S. Rep. Andy Harris, and $2,600 from Pat Mooney, who ran in the crowded primary to replace Rep. Ron DeSantis earlier this cycle.
People for Pinellas, a committee backing Jolly's re-election campaign, also filed a few more notices ahead of the weekend.
On Thursday, the group reported spending $20,000 for online advertising with Virginia-based Red Digital, and spent another $1,600 on calls from Election Connections' telephone banks.
Jolly led Crist in total fundraising after the pair filed their most recent reports, which covered through Oct. 19. At that point, Jolly had brought in about $1.9 million and had about $160,000 of that money on hand.
Crist had raised about $1.5 million through Oct. 19 and had about $170,000 in his campaign account.