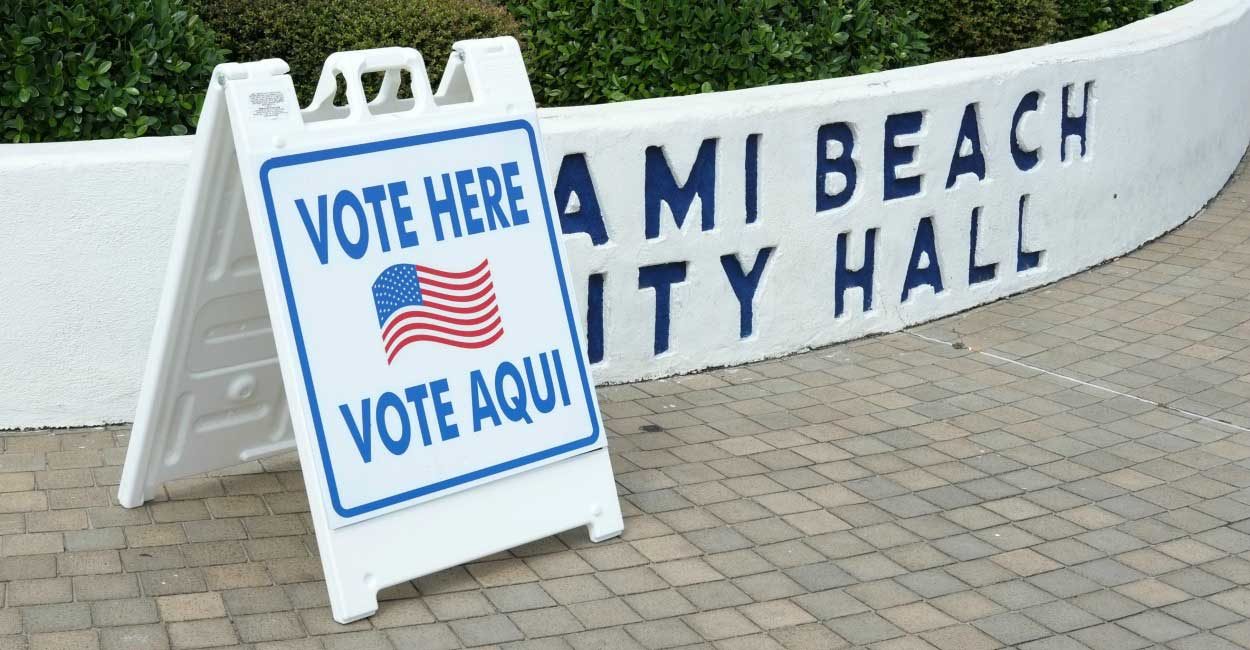 Another close election in Florida? Count on it.
Through Friday, 2,268,663 Democrats and 2,261,383 Republicans had cast ballots by mail or at early voting sites – a difference of 7,280 in favor of Democrats. Overall, more than 5.7 million Floridians have voted, or nearly 45 percent of those registered. That far surpasses 2012 totals, when 4.8 million Floridians cast ballots before Election Day.
As early voting was set to end in 51 of Florida's 67 counties Saturday, Hillary Clinton and Donald Trump once again were campaigning in the Sunshine State. Their running mates Tim Kaine and Mike Pence and other top surrogates have been frequent visitors in the state that's a must-win for Trump's presidential campaign.
"How many of you have already voted?" Clinton asked a crowd in Broward County. The response was enthusiastic cheers. "OK, so that means you've got time to get everybody else to get out and vote, right?"
Earlier in Tampa, Trump told supporters at a rally that 66 of the state's 67 counties supported him in Florida's primary last March.
"Florida is just a place I love – my second home, I'm here all the time. I might know Florida better than you do," Trump said. "I see maybe more enthusiasm right now than I did (in March)."
Florida's 29 electoral votes are the biggest prize in Tuesday's presidential election among states that could swing to either candidate. In 2000, Florida set the standard for close presidential elections when George W. Bush beat Al Gore by 537 votes out of about 6 million cast. It took five weeks to call the election in the state that determined the presidency.
Republican Sen. Marco Rubio was campaigning across north Florida Saturday, starting with an event at a Pensacola Beach bar. He's being challenged by Democratic U.S. Rep. Patrick Murphy.
Unlike Murphy, Rubio has avoided campaigning with his party's presidential nominee. While he supports Trump, he has condemned his words and behavior.
Murphy attended a Broward County rally with Clinton and later planned to attend a St. Petersburg concert with singer Jon Bon Jovi and Kaine.
While only 16 counties will continue early voting on Sunday, they are some of the state's largest, including Democratic strongholds of Miami-Dade, Broward and Palm Beach. Democrats were planning "souls to the polls" events encouraging African-American churchgoers to take advantage of the last day of early voting in the counties where polls will be open.
Republished with permission of the Associated Press.