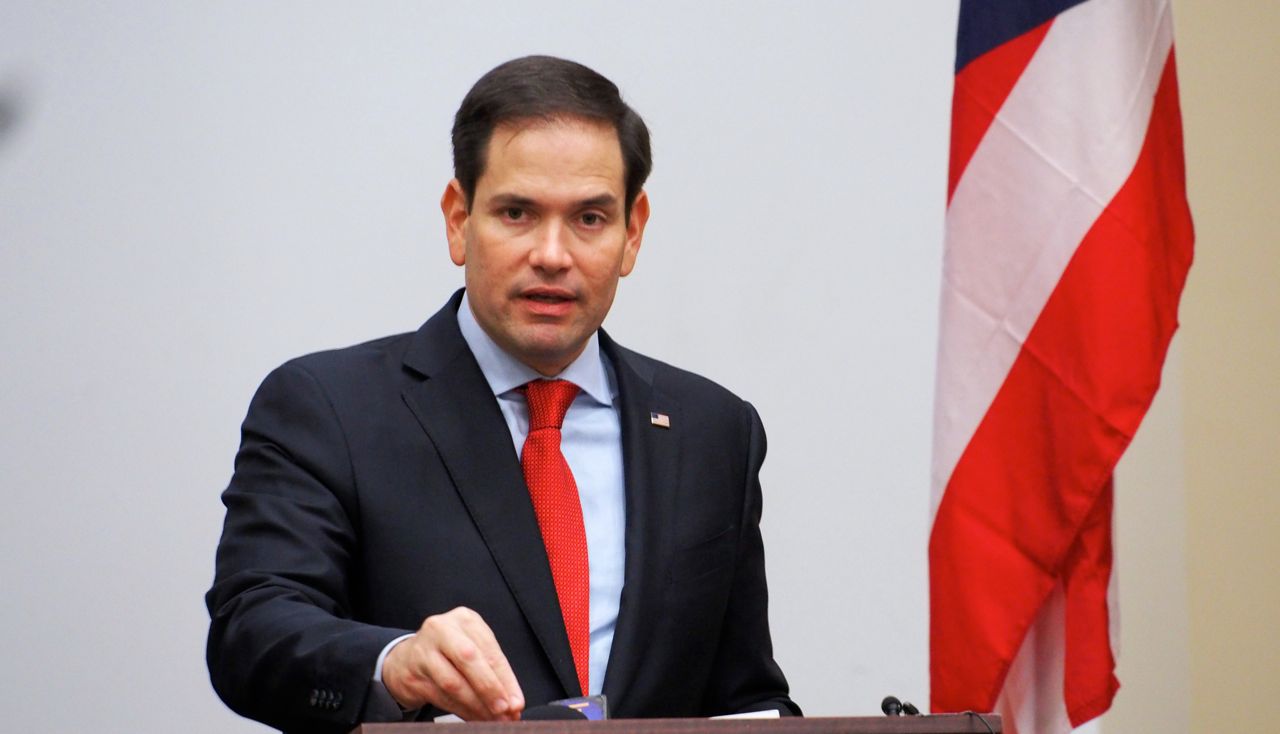 Even before the end of this presidential election cycle, lots of Americans are concerned about how hard it might be to heal the divisions exposed in this country following the Donald Trump-Hillary Clinton battle.
That includes Marco Rubio, who said Monday it's not lawmakers in Washington who have to learn to get along better, but the public itself.
"We've reached a point in our political discourse where it's not enough to disagree. People now believe that if someone has an opinion that you don't agree with, then they're a bad person. You have to delegitimize them as a person, and I hope we can pull back for a little bit," Rubio said in speaking to two reporters who hung out until the end of his campaign stop with volunteers at the Hillsborough County Republican Party headquarters in Brandon.
A poll conducted by Monmouth University last month laid out those divisions starkly. It reported 70 percent of American voters say this year's presidential campaign has brought out the worst in people. Only 4 percent say it has brought out the best in people. Another 5 percent said it had done a little of both, while 20 percent say it had done neither. Democrats (78 percent), Republicans (65 percent), and independents (66 percent) agree the 2016 campaign has brought out the worst in people.
Perhaps most depressingly, the poll found 7 percent of Americans reported losing a friend over this election. Slightly more Clinton supporters than Trump supporters reported losing friends.
"We have to be able to have the capacity to have debates over tough issues without ending up hating the people on the other side of it, and we've reached a very dangerous point in our politics where, I'm not just talking about political figures, I'm talking about everyday people, longtime friendships … have ended over a presidential campaign and over a political debate," Rubio said. "We're not going to be able to solve problems if we hate each other."
"We can disagree on things," the Florida GOP senator added. "We've always been a country with strong disagreements. But if we're a nation where we're literally at people's throats, over every issue, we're not going to be able to make a lot of progress. And so I hope that those of us who are in public service will do our part to try to inject more responsible discourse into our politics."
Rubio will learn later on Tuesday whether he'll spend the next six years commuting from Miami to Washington D.C. as Florida's junior senator — or six more weeks, if Democrat Patrick Murphy can upset him in their contest for U.S. Senate.