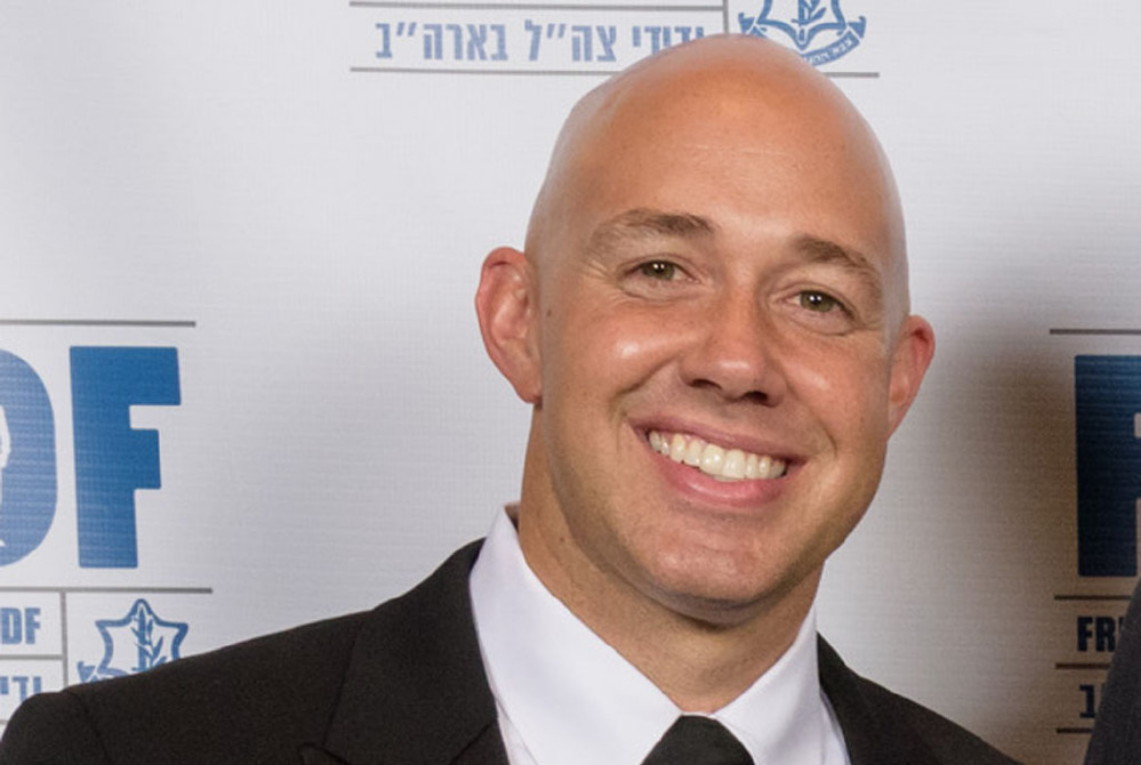 Brian Mast is heading to Congress.
The Treasure Coast Republican defeated Democrat Randy Perkins in Florida's 18th Congressional District, receiving 54 percent of the vote, or 183,606 votes. Perkins received 43 percent of the vote.
"I have had no greater honor than serving my country, and I would like to now thank the voters of Florida's Congressional District 18 for granting me the opportunity to serve again," said Mast in a statement. "I am humbled by each volunteer who has given so generously of their time, resources, and the work of their hands, which has made this entire campaign possible. Most importantly, I am thankful to my wife, Brianna, and our three children, Magnum, Maverick, and Madalyn, for their love and support throughout."
Mast will replace Rep. Patrick Murphy, a Democrat, in the U.S. House. Murphy did not run for re-election, opting to run for U.S. Senate instead. Sen. Marco Rubio defeated Murphy in the U.S. Senate.
A combat veteran, Mast lost both his legs while on a mission in Afghanistan. He spent a few months at Walter Reed Medical Center. He decided to go back to school, getting a bachelor's degree in extension studies with a concentration in economics and minors in government and environmental studies from Harvard University's Extension School.
Those top-notch credentials became fodder for his opponents. During the primary, Republicans questioned whether he actually had a degree from Harvard. And during a heated editorial board meeting this fall, Perkins asked Mast why "the sacrifices and service you provided for this country make you capable of solving issues."
Mast also took heat from his opponents over his support of Donald Trump, who he endorsed in June. But it was Perkins, who Republicans said had a short temper, who faced comparisons to the Republican nominee.
Perkins largely self-financed his campaign. Campaign finance records filed with the Federal Elections Commission show he gave more than $7.8 million of his own wealth to his campaign through Oct. 19. Perkins is the owner and founder of AshBritt Inc., a debris removal company, which he started with his family after Hurricane Andrew swept through South Florida. He is worth an estimated $200 million, according to POLITICO Florida.
But how he made his money hung over his campaign. Opponents slammed him over his company's dealings, claiming he overcharged the Broward County School District for repair work. And outside groups began running attack ads featuring a one-time business partner in the final day of the campaign.
Mast received significant support from outside groups, including the Congressional Leadership Fund. The super PAC spent more than $3.5 million on TV and digital advertising, direct mail and get-out-the-vote efforts.
"Floridians are sending a hero to Congress with the election of Brian Mast, and Congressional Leadership Fund couldn't be more proud to have backed him in the journey. This race came down to contrasts of sacrifice, service and solutions-oriented leadership, and Brian Mast is a champion on all fronts," said Mike Shields, president of the Congressional Leadership Fund, in a statement. "Congress has a lot to learn from Brian. Whether its water issues, Obamacare failures, or economic development, Brian understands the solutions Floridians need. After years of liberal representation, Floridians can look forward to Brian's center-right leadership in Congress."
In a statement, Mast said he plans to "do everything in my power to repair our waterways, strengthen our national security, reform the VA, keep Social Security safe for our seniors, lower taxes, and protect the sanctity of life."
"It is my duty in life to protect the Constitution, and to make our country a better place for my children, and for your children," he said. "My commitment is the same now as it was in combat. I will serve with everything I have. I will do it selflessly and with courage. I will do it, above all, with a sense of duty to each citizen of our great community and to the United States of America."