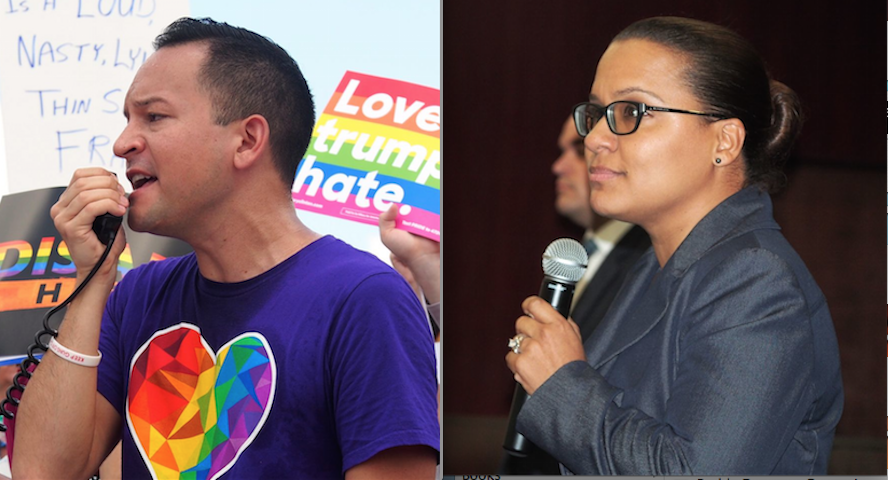 Amy Mercado and Carlos Guillermo Smith — two former chairs of the Orange County Democrats — will be entering the Florida House of Representatives after easy victories over independent candidates Tuesday.
Mercado replaces her father, Victor Torres, in representing Florida House District 48. Torres was elected to the Florida Senate Tuesday in Senate District 15.
Smith wins Florida House District 49, which includes the University of Central Florida and the student neighborhoods around it. It has previously been represented by Republican State Rep. Rene Plasencia, but he switched to run in House District 50, where he also won Tuesday.
Smith, a former legislative aide and a lobbyist for Equality Florida, is openly gay. He defeated independent candidate Shea Silverman Tuesday by 69 percent to 31 percent.
Mercado, director of operations for the National Mango Board, defeated independent candidate Gus Martinez 80 percent to 20 percent.