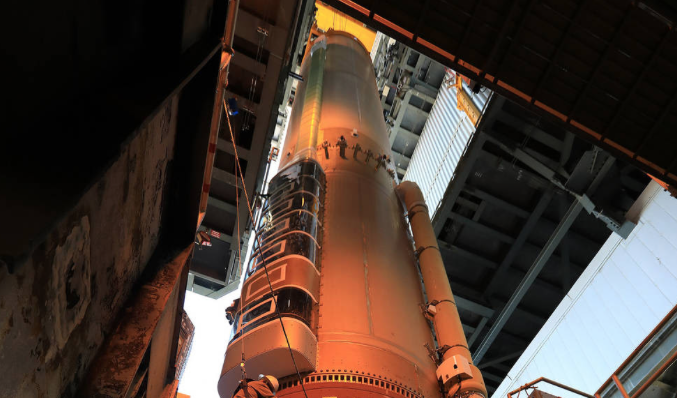 Cape Canaveral is getting back in the rocket-launching business next week with the blast-off of an Atlas V rocket carrying a new-generation weather satellite into space.
The United Launch Alliance Atlas V is set for launch Nov. 19 from Launch Complex 41 at Cape Canaveral Air Force Station, with a one-hour launch window opening at 5:42 p.m.
The rocket is to carry NASA's new GOES-R advanced geostationary weather satellite for the National Oceanic and Atmospheric Administration. That satellite is to provide images of weather patterns and severe storms as regularly as every five minutes and, as needed, as frequently as every 30 seconds. The images would be used to aid in weather forecasts, severe weather outlooks, watches, warnings, lightning conditions, maritime forecasts, and aviation forecasts. They also will help in longer-term forecasting, including seasonal conditions and drought outlooks.
The launch renews activity at Cape Canaveral after a lull of more than two months. ULA rocket launches, including this one, have been postponed and standing down for a variety of issues, including minor damage caused to facilities at Cape Canaveral by Hurricane Matthew on Oct. 7. The GOES-R satellite launch has been rescheduled twice. ULA also is planning to launch a rocket from Vandenberg Air Force Base in California Friday. That launch, too, has been delayed multiple times, since its initially planned launch on Sept. 16.
The last launch from Cape Canaveral was ULA's Sept. 8 launch of an Atlas V rocket that carried NASA's OSIRIS-REx asteroid-chasing spacecraft into space.
The cape's other regular rocket launch company, SpaceX, is standing down during a review of what went wrong when a Falcon 9 rocket exploded on another Cape Canaveral AFS launch pad on Sept. 1.